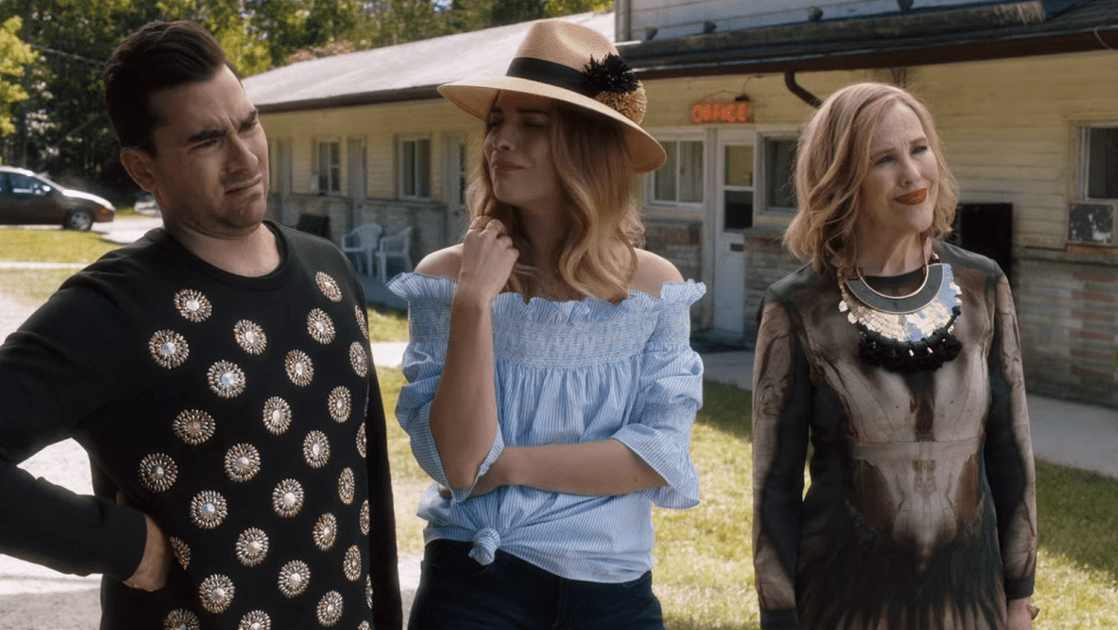 Here's a discussion I think might be fun: What is your personal style while working from home? Are you adapting your regular workday style to working from home or trying to elevate your "weekend you" style? Have you tried things you normally could not, such as neon hair? Are you centering yourself with certain pieces of jewelry or scents?
Some background here: I've been watching Schitt's Creek during workouts lately, and pondering the characters' clothes — particularly, Moira, who dresses to the nines most days, with many layers of eye makeup, crazy high heels, layered looks (largely in black or white), and, of course, her wigs. And it got me thinking: She's not really going anywhere or doing anything of import — at least to her. She's truly dressing for herself, amusing herself with her clothes and style.
This reminded me of a tale from the book The Power of Style about a legendary style setter who rose at 6:00 each morning to make sure her white shirts were ironed crisply, even while living in the desert by herself. (I cannot find the exact tale from the book, but I'll report back with a quote when I do.)
It also reminded me of how a lot of personal style bloggers got their start back in the day — working from home and trying to find some reason to get dressed up, they started taking snapshots of their daily outfits. (I'm particularly thinking of blogger Keiko Lynn, but I've heard similar stories from others.)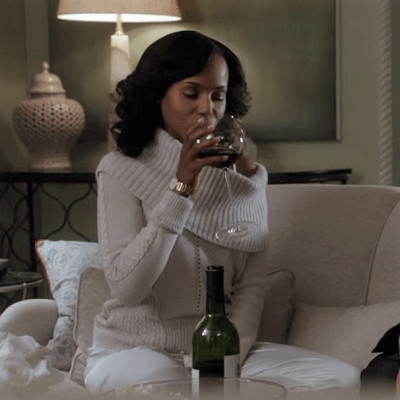 I've always been fascinated by the idea of personal style, particularly the distinction between public/private style. (Think of Olivia Pope's crisp blazers and structured suits, contrasted with her at-home wardrobe of sumptuous silk pajamas and cozy cashmere turtlenecks.)
We've talked a lot before about the idea of "the weekend you," inspired by an Elsa Klensch book in which she declared, "[M]y fantasy in the summer is to look as though I just stepped out of an F. Scott Fitzgerald novel wearing Gatsby-style long skirts and gently flowing chiffon scarves."
To that end, we've looked at different weekend styles, such as how to get the boho look, the best brands to shop for preppy clothes, and even what I call "tough girl chic." Elsewhere on the web, Adina at Blue Collar Red Lipstick has done some great thinking on style avatars; also see Lisa's discussion of style archetypes over at Amid Privilege.
So let's discuss ladies — if you could dress however you wanted, how would you dress? How has that translated into your personal style while working from home? Do you find yourself more drawn to certain weekend clothes repeatedly? Do you center yourself with certain jewelry pieces or scents while working from home?