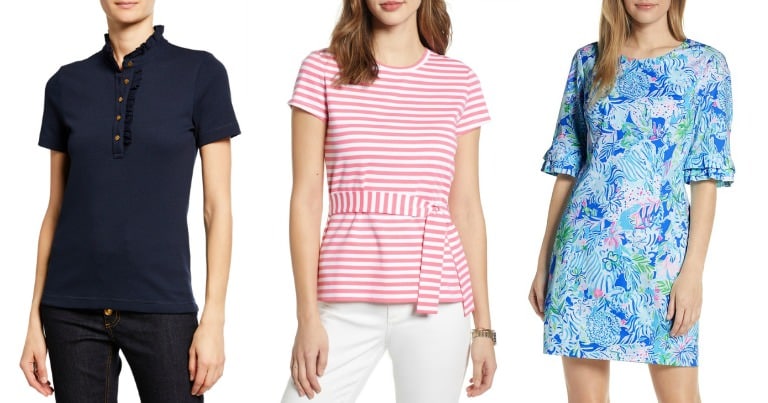 This is our latest in an occasional series on weekend clothes with a specific personality — see all the posts in the series here. Today: how to get the preppy look.
As a reminder, there was an old book Kat had where the author ('90s-era CNN style commentator Elsa Klensch) talked about how "[m]any successful businesswomen I know tap into their private visions of themselves and express that inner being in their weekend wear. … On weekends, I want to be softer, more romantic. My fantasy in the summer is to look as though I just stepped out of an F. Scott Fitzgerald novel wearing Gatsby-style long skirts and gently flowing chiffon scarves."
Accordingly, we thought it might be fun to round up different stores selling "weekend vibe" clothes in different personalities for our ongoing Weekend Wednesdays series. After all, we've talked in the past about the weekend you vs. the weekday you — as well as shared our best tips for upgrading your weekend clothes and cultivating style in general. We've taken a look at how to get the boho look and tough girl chic — and especially now that the warm weather is here, it's the perfect time to share the best brands to shop for preppy clothes. More so than the previous two looks, preppy styles are more likely to do double-duty as weekend wear and workwear (with limits, of course), so many of the brands below are good bets for both.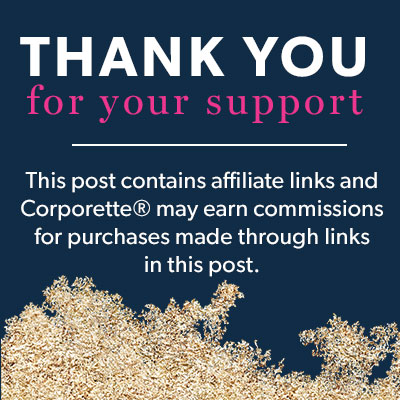 Building Blocks for the Preppy Look
Classic prints & fabrics & colors: pinstripe/stripes, florals, polka dots, plaid, Madras, gingham, tweed, seersucker, cable knits, pastels, navy blue…
Dresses from Lilly Pulitzer, Eliza J, Ted Baker, Ann Taylor, Brooks Brothers/Red Fleece, Boden
Cardigans, specifically buttoned, banded styles
Shoes: Oxfords, loafers, slingbacks, boat shoes, classic pumps and flats, moccasins, riding boots — try Tory Burch, J.Crew, Kate Spade, Trotters, Boden, sometimes Talbots
Little details: ribbon trim, bows, pompom trim, tassels and metal hardware on shoes, blazer linings with prints, etc. (headbands and scrunchies are back, although you may want to see our last discussion on hair accessories for grown women)
Weekend/resortwear: Vineyard Vines, Trina Turk, J.McLaughlin, Jack Rogers
3 of the Best Brands for the Preppy Look
Lilly Pulitzer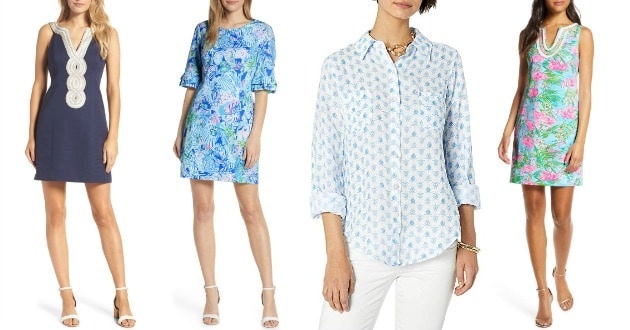 pictured above: one / two / three / four
It makes sense to start with Lilly Pulitzer, the designer known as the "Queen of Prep." The brand is known for bright, colorful floral/tropical prints, and their offerings include beachwear and resortwear. Here's the story behind those prints, from Pulitzer's 2013 obituary: "A rich housewife with time to spare and a husband who owned orange groves, she opened a juice stand in 1959, and asked her seamstress to make dresses in colorful prints that would camouflage fruit stains" (as you do). Lilly Pulitzer pieces are perfect for vacations, baby showers and the like, and brunches — you'll look like you should have a mimosa in your hand. (The bright colors are so fun that as a totally non-preppy person, I bought this one a few years ago.) You can find tons of Lilly clothes and accessories at Nordstrom and Zappos, as well as the brand's website.
1901
Nordstrom says that its
1901
brand brings the classics up to date in a "reimagined mix of heritage pieces with American prep vibes." (Second new fact for today, besides that orange juice origin story above: Nordstrom opened its first store in … yes, 1901.) The line does feature lots and lots of preppy elements from the "building blocks" above: florals, stripes, seersucker, gingham, polka dots, bows, Madras… in addition to some random graphic tees (because who doesn't need a t-shirt that screams "BRUNCH" across the front, amirite?). You can find fun dresses, basic button-front shirts, some tanks and tees, classic blazers, preppy jumpsuits, shoes, and more. The line is pretty affordable — prices range from $14.50 (sale price) to $149 — and, bonus, 1901 offers petites
and
plus sizes (up to 24, which the site likens to a 22W).
Tory Burch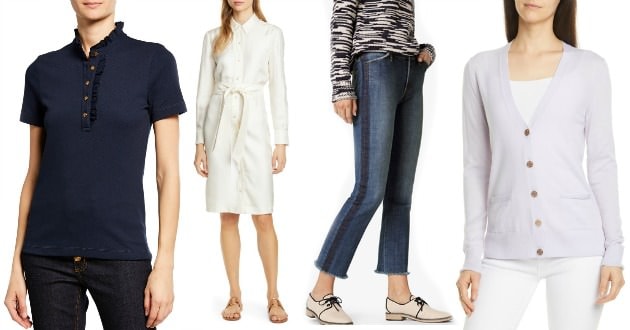 pictured above: one / two / three / four
Here's some great timing: ToryBurch.com is having a semi-annual sale right now — up to 60% off, and an extra 25% off sale with code EXTRA. You can also find Tory Burch at Nordstrom, Neiman Marcus, Bloomingdale's, and Zappos. The brand (whose popularity is part of the reason Tory Burch is a billionaire) is a great choice for feminine pieces with lots of stripes, florals, and other preppy patterns, occasionally accented with details such as ruffles, scalloped edges, embroidery, etc. Be sure to also check out the bags and shoes (we featured the brand in our best work bags and comfortable flats for summer posts), as well as other accessories. And since this is a Weekend Wednesday post, we must direct you to the brand's fun, pretty swimsuits. (Note that Tory Burch clothing is pricier than the first two featured brands.)
How about you, readers — what do you think are the best brands to shop for preppy clothes? Do you consider your style to be preppy, or far from it?