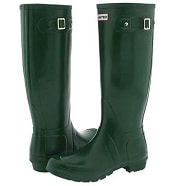 As we are coming up the two year anniversary of this blog, we've been going through old posts and realizing which ones we should revisit in the light of new readers (and, awww, remembering the days when it took us 3 hours to figure out how to insert image URLs). So here's today's question — are rainboots an acceptable item to wear to the office? Or is there too much of a whiff of, oh, little-girl-jumping-in-puddles?
For our $.02, we love (LOVE) our Hunter boots and consider them an essential for trekking through NYC. (Hunter – Hunter Original (Green)
, available at Zappos for $115). When it rains, the subway stop near the office has a massive puddle that everyone else must jump around — we can just plow right through it. The same thing happens with many curbs in the city — gushing water greets you. We're also fans of the Shuella boot, for those days we were totally unaware it was going to rain. Perhaps our answer would be different if we lived in a city where cars were more the norm… which is why we're going to take two polls: one for NYCers (or please vote in this poll if MOST people in your city either a) walk or b) take the subway or other public transportation to work), and one for everyone else.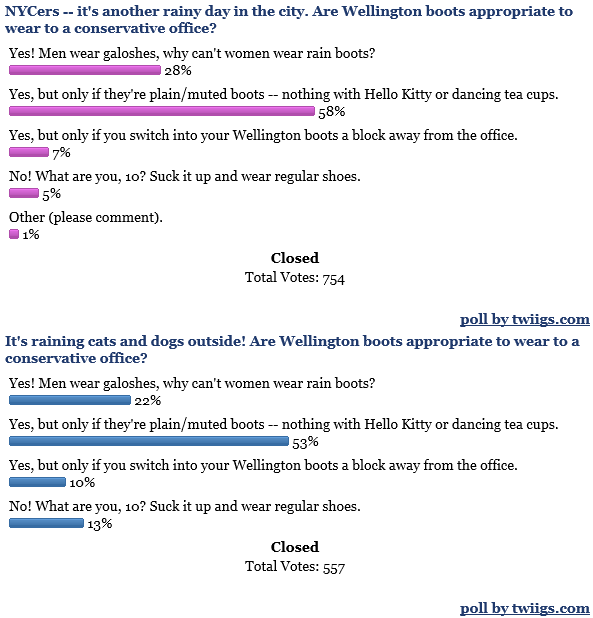 Readers, any other tips on surviving inclement weather? And, can anyone recommend a good umbrella that folds up for your purse?