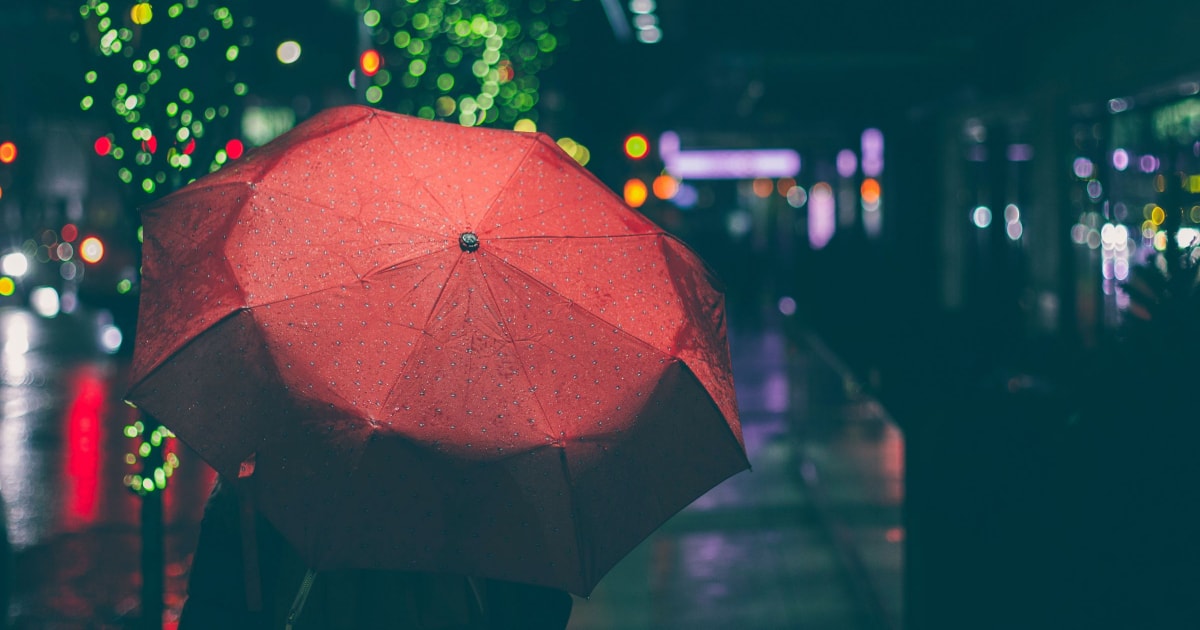 With open enrollment period for general health insurance quickly approaching — and the fact that COVID-19 has made this a "unique" year for health issues and health care — we thought it would be a great time to talk about long term disability insurance.
Do you have long-term disability insurance through your employer and/or through an insurance company? Have you ever had to take advantage of it? Are you wondering if you should get long-term disability insurance this year?
We talked to Ashley Shope, assistant vice president at Unum, via email to ask for her advice.
Psst: We've previously talked about three major open enrollment tips for career women, insurance tips for young professionals, and 7 financial steps to take before the end of the year.
Advice on Long-Term Disability Insurance
Corporette: If someone is, for example, a healthy 30-year-old woman, how much thought should she be putting into this issue?
Ashley Shope: Long-term disability insurance is an important component of a woman's financial plan. Your most important asset during your working years is your ability to earn an income — not your house or your car. It's critical to protect that at any age.
Younger workers tend to be more reliant on their income because they've had less time to save. Think, "If I had an accident or injury that prevented me from working and earning an income, how long could I support myself?"
Remember regular bills, like mortgage or rent, don't stop just because you've gotten sick or hurt.
For most people in their 20s/30s/40s, is the long-term disability coverage that is provided by your employer enough? What do employers typically provide?
Some employers provide long-term disability as an employee benefit covering the cost entirely, some share the cost with employees, and some offer it as an optional benefit employees can select and pay for themselves.
Plans typically cover 60% of your base salary. This may be enough if you could feasibly live on 40% less than what you're making now.
Think about your regular expenses, like house payments, rent, or car payments, as well as household goods.
You may also be offered a base level of protection from your employer with the option to purchase additional coverage to help fill the coverage gap.
If bonuses or commissions make up a lot of your take-home pay, you'll definitely need some extra coverage to help fill the gap since long-term disability is usually based on your base salary.
Individual disability insurance policies can help fill that gap. Your employer may offer these plans, or you can supplement what your employer provides by purchasing additional coverage outside of work.
What are the factors that someone should consider when deciding how much coverage they need and what kind of costs make sense?
Understanding your individual financial situation is key to understanding how much coverage you need.
Some factors you should consider include how much savings you have on hand, your monthly expenses, and other benefits that may come along with your job, like health insurance benefits. It's also good to have a really honest conversation with yourself and your spouse or partner about how long you could afford to be out of work.
Rates for long term disability insurance are typically based on what percentage of your salary you are looking to replace. So, a policy that replaces 40% of your income will be less expensive than one that replaces 60% of your income.
Besides the time period, what are the key differences between short-term and long-term disability insurance?
The timeframe the insurance covers is the main difference. Short-term disability insurance has a finite end. Long-term disability insurance could last a few years or up until retirement if your plan allows.
Some plans also vary in how they define disability. Some plans cover the loss of ability to do your specific job, others cover the loss of ability to do any job for which you are qualified. Benefits can also be payable if you have to reduce your hours vs. being totally disabled and missing work completely. These are all areas you should look into.
We've all heard about the potential serious long-term effects of COVID-19 — should that be a factor in people's decisions on long-term disability insurance?
Absolutely. Illnesses are a top cause of long-term disability. In fact, cancer is the number one cause of long-term disability and has been for over a decade.
Today's pandemic reminds us that unexpected illnesses are a greater reality than we may think. Even if you recover from the virus, the long-term side effects of it are still largely unknown. And with the diagnosis of a serious illness that keeps you out of work, you are also likely to incur additional medical expenses. At a time where your expenses may be going up, you don't want to worry about replacing your paycheck, too.
Are there any common misconceptions about long-term disability that you think are important to point out?
Most people think disability will never happen to them. But there's a one in four chance a 20-year-old will experience a disabling incident before they retire. Others may think Social Security Disability Insurance is sufficient coverage; however, that coverage typically kicks in too little too late.
Your most important asset during your working years is your ability to earn an income. Disability insurance protects this.
Over to you, readers — do you have long-term disability insurance through your employer? Have you increased that coverage beyond the basic level, or have you purchased more through an insurance company? (If so, how much are you paying/insuring?)
Have you ever had to use long-term (or short-term) disability coverage?