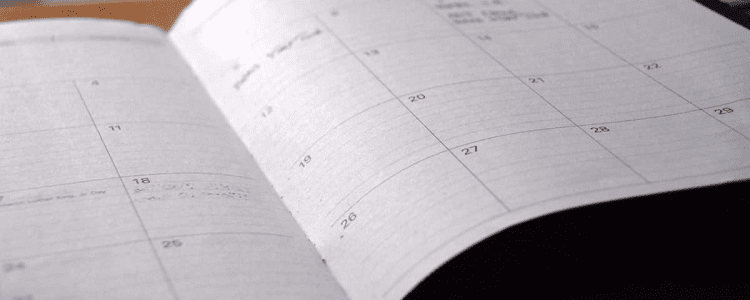 Readers, what end-of-year financial steps do you plan to take in the next few months? Besides making sure to buy a new planner (if you're a paper-planner person, that is) and finish your holiday shopping, another thing to do before the end of the year is to take time to focus on your financial situation — and it's been far-too long since we talked about end-of-year financial housekeeping.
Besides quick things like reviewing your W-4 deductions to decide if they're still appropriate and checking that your employer has your current address on file so that you'll definitely receive your W-2, taking these seven year-end career and financial steps will build a good foundation for the months to come:
1. Take a look at how much you're saving for retirement. "If your salary changed during the year, or if you turned 50 and are newly eligible for the 'catch-up' contribution, you may wish to adjust your contribution," advises Lisa Shuster, president of WorkMoreHuman, an HR consulting company in the D.C. metro area. "Don't forget to take full advantage of your company's match."
2. Review the current year's expenses for medical and/or dependent care. Even if the next year won't play out exactly like this one, taking this step will go a long way toward making sure you choose the right allocations for your flexible spending accounts (FSAs) for health and dependent care in 2017. "You don't want to overestimate and leave money on the table, or contribute too little and not take advantage of the tax benefits," says Shuster. Don't forget to check the deadlines for using the money in your health care FSA and dependent care FSA.
3. Decide what to do with your bonus (if you're lucky enough to get one). "Whenever you get a bonus or large sum of cash at once, no matter what time of year, it's a good time to review and analyze your financial goals to determine the best use for the funds," says Shannon McLay, founder and president of The Financial Gym. She recommends taking these financial steps (in order of priority): making sure your emergency fund has enough for at least six months of monthly expenses, paying off high-interest debt, putting money toward an upcoming expense (e.g., buying a home, taking a vacation), and raising your IRA contributions to the limit.
(In honor of this series' original title, Tales from the Wallet… here's a great wallet we recommend!)
4. Call in an expert. McLay highly recommends asking your accountant to prepare an estimated tax return. The time you'll spend compiling the necessary forms and information will be more than worth it "if you need to make financial moves that have to happen within a calendar year or set aside funds you may need to pay when you file," she says. "A few hundred dollars with your accountant in December could save you thousands by April." McLay also suggests looking at your brokerage account and determining, based on what you've made this year, whether you should sell anything to take a gain or a loss. You might want to ask your financial planner for advice.
5. Take stock of your career and figure out what you want. Did you meet the professional goals you had for the current year? Can you think of some S.M.A.R.T. goals for the new year? (These will probably be more enjoyable to create than the goals you had to come up with for your annual performance review!) If one of your goals is to make more money next year, see #6 below.
6. Before you ask for a raise, be prepared. Ask a Manager's Alison Green wrote a helpful guide on asking for a year-end raise — with too many tips to revisit here — and this article by Susan Adams of the Forbes' Entrepreneurs team recommends a very specific time to ask: Thanksgiving week, as the office will be quieter than usual. Still, says McLay, "If you have ongoing dialogue with your boss and you have done your research and feel that asking for a raise is appropriate, then ask away, no matter what date is on the calendar."
Donate to charity. Do it now so that you can include the donation on next spring's tax return. The IRS provides some important advice on its website, including these rules: give money to a qualified charity, get a receipt or other statement for your donation, and know that household items must be in "at least good used condition" to count. The following are not tax-deductible: unfulfilled monetary pledges to charities, certain donations for which you received something in return (such as attendance at a gala), and contributions to political candidates.
What career or financial steps are you planning to take before the year is out? Are there things you always do at the end of the year regarding your career or money situation? Do you like to set professional goals for the next 12 months? Are there certain financial steps you always mean to take but never end up doing?
Psst: these are some of our favorite financial books, especially if you're fairly new to thinking about personal finance!
Further reading:
Pictured: Pixabay