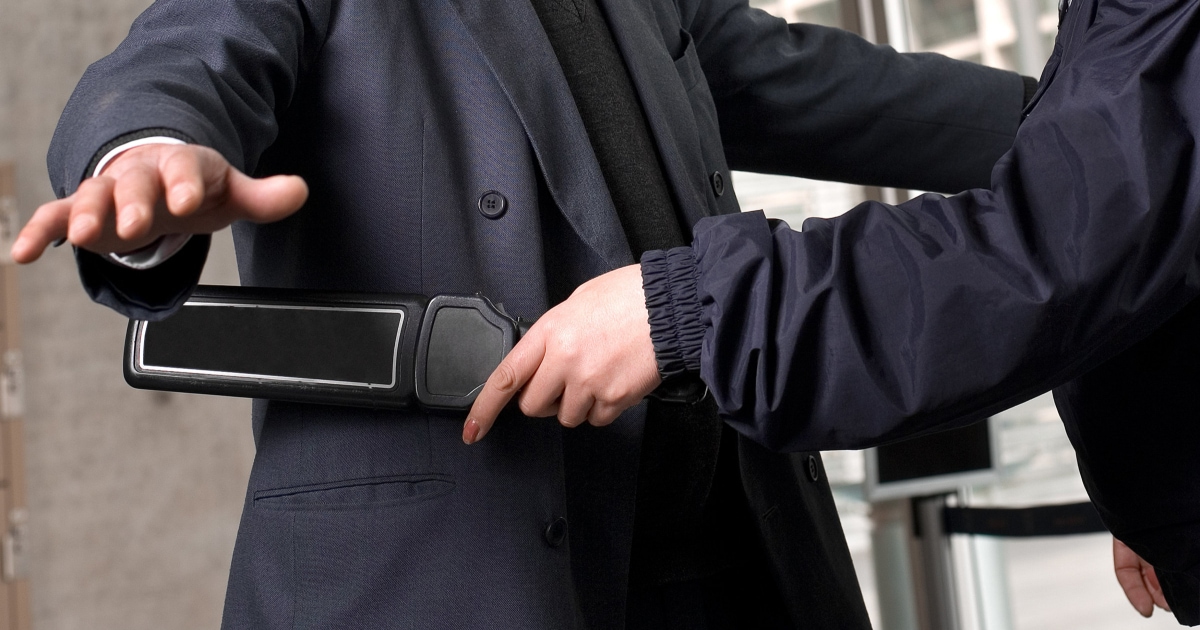 How can women stay polished at metal detectors — do they have more problems than men in this regard? I've gotten two questions from readers who have both had problems going through the metal detectors at courthouses, so I thought we'd round up some best tips for women lawyers at courthouse metal detectors, and other general tips on staying polished at the metal detectors.
First, there's this question from Reader J, whose shoes keep setting off the metal detectors: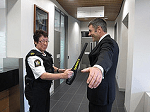 Could you recommend some brands or styles of shoe that won't set off sensitive metal detectors? I can make it through the state courthouse metal detectors just fine, but I think they've kicked the federal ones up a notch. It's so embarrassing to have to take off my shoes to walk through, especially when surrounded by older men in suits who've gone through without a blip.
And then this question about courtroom attire and metal detectors, from Reader A, whose belt keeps setting off metal detectors:
I am entering courthouses on a daily basis. I love the look for a black sleek belt with silver metal accents but am tired of being stopped at the security checkpoint either to remove the belt altogether or have the security officers scan me with a handheld wand to make sure it really is my belt and not a concealed weapon triggering the metal detector. Can you recommend a court appropriate yet stylish belt that won't set off the metal detectors?
I'm curious to hear what readers say.
General Tips for Women Lawyers at Courthouse Metal Detectors
I haven't had to go through courthouse metal detectors too often, but when I have I've used the same trick that I use at the airport: I put my shoes, accessories, and other clothes (cardigans, jackets) in the first box that will come *out* the end of the metal detector. That way, once I pass through security I can put my stuff back on while security may (or may not) take some time looking at the rest of my items. It saves time, but also helps me feel like I'm dressed as soon as possible.
Tips for Women's Shoes and Belts at Courthouse Metal Detectors
I do have two specific thoughts for readers J and A, though. For reader J, you may want to consider wearing fold-able flats into the courthouse, leaving your shoes in your bag until it gets through security. For reader A, I'll admit it, I was stumped. A few dozen Google searches later, though, and voila: I hereby present BeepFreeProducts, a whole website devoted to metal-detector friendly belts.
Readers who deal with metal detectors regularly — what tips have you picked up? Are there brands you love or brands you avoid? What are your best tips for women lawyers at courthouse metal detectors?
2020 updated images via Deposit Photos / tifonimages. Originally pictured (thumbnail).
Psst: here are some of our favorite suits…