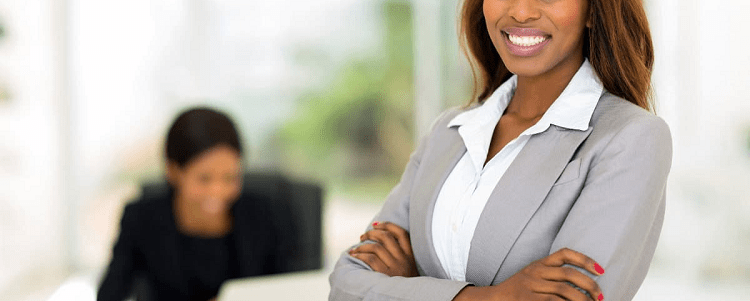 We've been curious about this for a while — ever since we advised that a collared shirt should always stay IN if you're wearing a suit, and numerous readers wrote to say that they had always been advised (by various career counselors) to wear their collars out. So we thought we'd take a poll.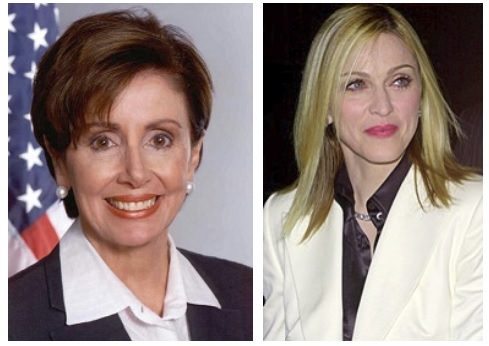 For our $.02 — which purely comes from observation, as we have never heard a "rule" on it — a tucked-in collar looks better with a suit. More fashionable women tend to do it (Angelina, Madonna) when wearing a suit; and it gives them a neat, sharp look. It also puts the emphasis in the desired place, as our eyes are drawn to their face, not their clavicle or shoulders.
We suppose it's possible that there are greater rules here that we're not aware of, for example dealing with fabric (cotton goes in, silk goes out) or the type of collar or lapel. Perhaps it's a regional rule — e.g., in DC, collars go out with suits; in Hollywood, collars go in with suits. Either way, we thought we'd start a dialog…
Update: Our Latest Favorite Collared Blouses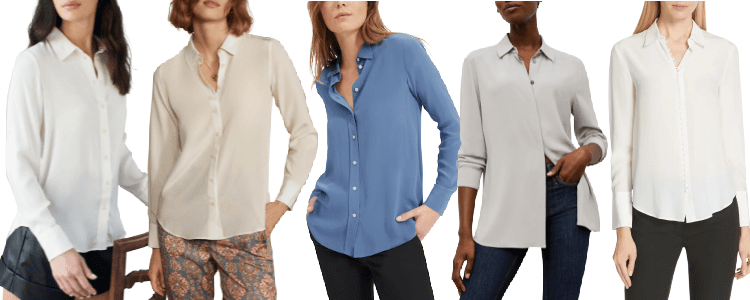 This post contains affiliate links and Corporette® may earn commissions for purchases made through links in this post. For more details see here. Thank you so much for your support!
The Poll: Should the Collar Go Out or In?
Readers, what say you? Please comment, particularly if you choose #3…

Social media image credit: Deposit Photos / michaeljung.
Psst: Here's How to Fix a Gaping Blouse
Some of the top products to help you fix a gaping blouse include:

Above, some solutions for gaping blouses: 1) Topstick toupee tape 2) double-stick medical tape 3) Flash Tape 4) Fearless Tape 5) black & white and colorful safety pins — see more clever solutions for workwear problems in our Amazon shop!