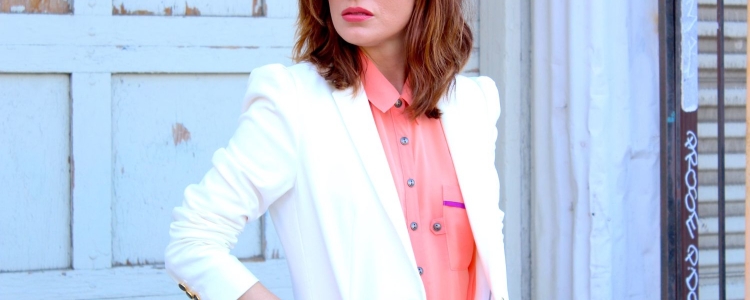 Sure, we all know what wardrobe essentials for work professional women are supposed to have in their closets, but if you're buying one for the first time or replacing one you've worn into the ground, it can be a pain to find exactly the right incarnation in stores. In "The Hunt," we search the stores for a basic item that every woman should have.
Awwww, we haven't gone on a hunt for white blazers for work in a while — let's see what's out there now. For my $.02, the white blazer can be a great staple for spring and summer, instantly freshening and lightening up any outfit. The trick, of course, is to get one that doesn't make you feel like you're playing doctor for the day.
To that end, I've always avoided the "classic blazer" shape for white blazers — if it has regular lapels, odds are good you're going to feel like you're wearing a lab coat. (But not always, of course — if you've already got a white blazer with lapels that you love to wear to work, by all means, go on wearing it!)
Similarly, a shrunken blazer tends to avoid the "doctor" vibe much better than a hip-length blazer. With all that said… there are a ton of those blazers (hip length! with lapels!) out there in stores right now, so if you're wearing that kind of white blazer, do share some of your styling tricks with us. 
Readers, are you fans of white blazers for work for summer months? (I've tried to include jardigans and sweater blazers in today's Hunt, but didn't find many — have you found one in the past that you love?)
This post contains affiliate links and Corporette® may earn commissions for purchases made through links in this post. For more details see here. Thank you so much for your support!
We are a participant in the Amazon Services LLC Associates Program, an affiliate advertising program designed to provide a means for us to earn fees by linking to Amazon.com and affiliated sites.
Our Latest Favorite Stylish White Blazers for Work
4/22 Update: These are some of our latest favorite white blazers...

Also Great for Summer Work Outfits…
Opaque White T-shirts
Hunting for opaque white t-shirts for work? As of 2023, we'd suggest checking the double layer lines from Boden, Express, and Hobbs, as well as great sources for basic Pima cotton such as LL Bean, Uniqlo, Everlane, and Talbots. (This $268 tee also gets great reviews for opacity, and Elizabeth swears by this tee under $30!)
As of 2023, the best spots to check for nude-for-you undergarments are Old Navy, Gap, Naja, or Nubian Skin for tons of options.
Lightweight Pants for the Office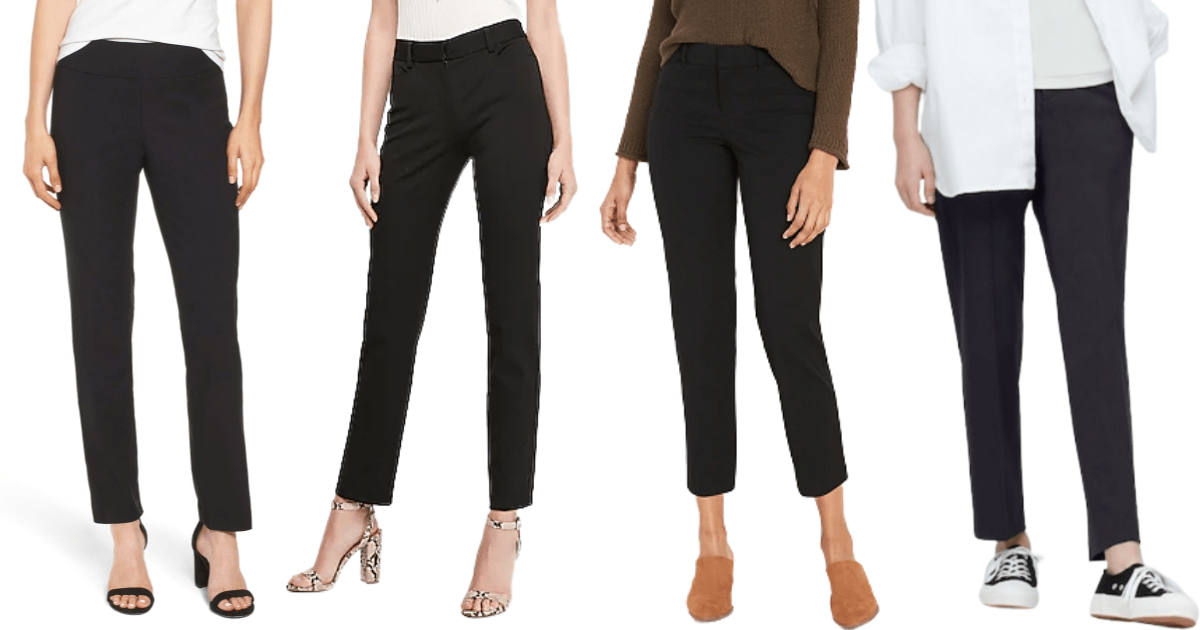 Some of our favorite lightweight summer pants, above: Nic & Zoe / Express / Old Navy / Uniqlo
White Pants for the Office
Note that we don't recommend wearing a white blazer and white pants together unless you bought them as part of a set!
Update: these are our favorite white pants for work as of March 2023!
Readers, how are you styling white blazers for work — and have you bought any recently?
Like this feature? Check out other recent installments!