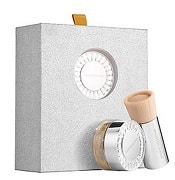 2018 Update: We still think this is a great discussion of summer makeup for work, but you may also want to check out our most recent discussion of what to wear to work in the summer.
Ladies, how do you change up your summer makeup for work? We haven't talked about makeup tips for the summer for professional women for a few years, (not counting my epic review of tinted lip balm last year), so let's discuss. Any new products that are must-haves for you for summer? Any old products that have "still got it"? Which are your preferred products for summer? How do you factor sunscreen into the mix (if at all)?
For my $.02, I've retired bronzer (see you next November/December, old friend!) and have primarily been using Nars the Multiple for cheeks and eyes at the moment. (I briefly tried Benetint again, which I've used for years, but it just isn't doing it for me right now.) I think I'm going to try to get into daily use for my Bare Minerals foundation — it has a physical sunblock and evens my skin, so yay. But I'm excited to hear from you guys — what is your favorite makeup for summer? 
Pictured:  bareMinerals 20th Anniversary Collector's Edition Original Foundation Kit (awww, 20 years!), available at Sephora for $38.