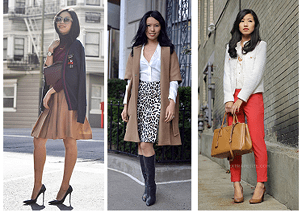 Although I occasionally post pictures of myself on Corporette, I'm the first to admit that this is not really a personal style blog — i.e., where you see one woman's actual clothes and outfits every day or two.  So here's the question for today's open thread — which are the best personal style blogs for officewear — the ones you read to get inspired for your professional fashion game?  We haven't talked about work fashion blogs and corporate style blogs since 2009, so I thought we'd revisit…
Some of my favorites include:
– 9to5Chic.  I had the pleasure of meeting blogger Anh at a party a few Fashion Weeks ago, and she seems extremely sweet (and super tall!).  Her closet is full of a mixture of designer items and more affordable items from mass market chains.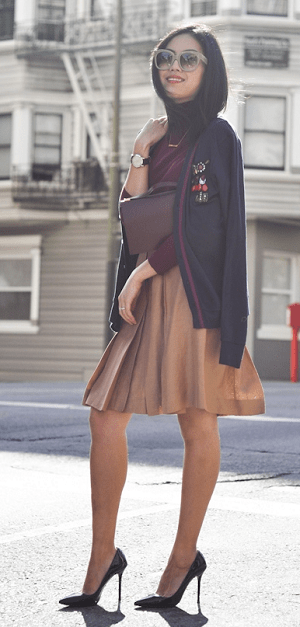 – The Hsu Closet.  Again, I know blogger Carolyn personally — I was a big fan of her other site, The Daily Obsession, for a few years before I started Corporette.  In real life she's soft spoken, thoughtful, and very smart; her closet showcases her love of high style. She was nice enough to take a week of TPS reports for me when I was on maternity leave.

– Extra Petite.  While Jean is petite, I think women of all sizes can take a few notes from her outfit posts — she loves to mix Ann Taylor and other affordable basics with high-end bags such as Chanel.  She always looks graceful and well put together. She was also nice enough to share with us her tips on how to get your suit tailored.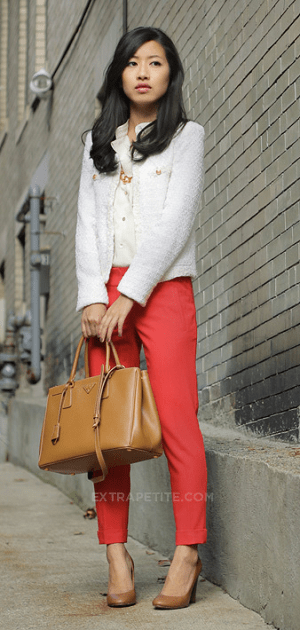 There are numerous store-specific blogs, such as A JC Shopping Habit (for J.Crew), and a number of other blogs that feature more business-casual looks, such as I Am Style-ish and YouLookFab.
All right, ladies, let's hear it — which are the personal style blogs that you use for outfit inspiration for workwear?  In general, which are your favorite personal style blogs?