2012 Update: Check out our newer roundup of style blogs for officewear!
Corporate style blogs can be tough to find — which are our favorites? Today's reader mail is an interesting one…
I'd enjoy hearing recommendations on daily fashion blogs featuring women who work in conservative, button-down environments. Something in the vein of http://whatiwore2day.blogspot.com/ but with suits. A lot of the ideas I'm seeing on these blogs is hard to extrapolate to anything that would fly in my workplace.
We agree — most of the bloggers who chronicle their personal style tend to be a) very young, b) very creative, and/or c) not constrained by a conservative workplace. (In fact, the general dearth of information in general on conservative daily fashion was one of the reasons we started Corporette.)  So which are the best corporate style blogs to follow for work outfit ideas? We can recommend a few work fashion blogs that we've come across, but readers, please weigh in and let us know if you know of any in this vein  (or have started one yourself!)
Cute on the Cheap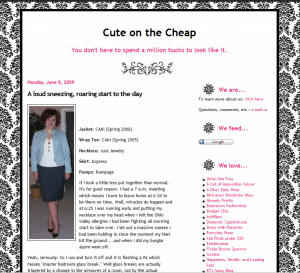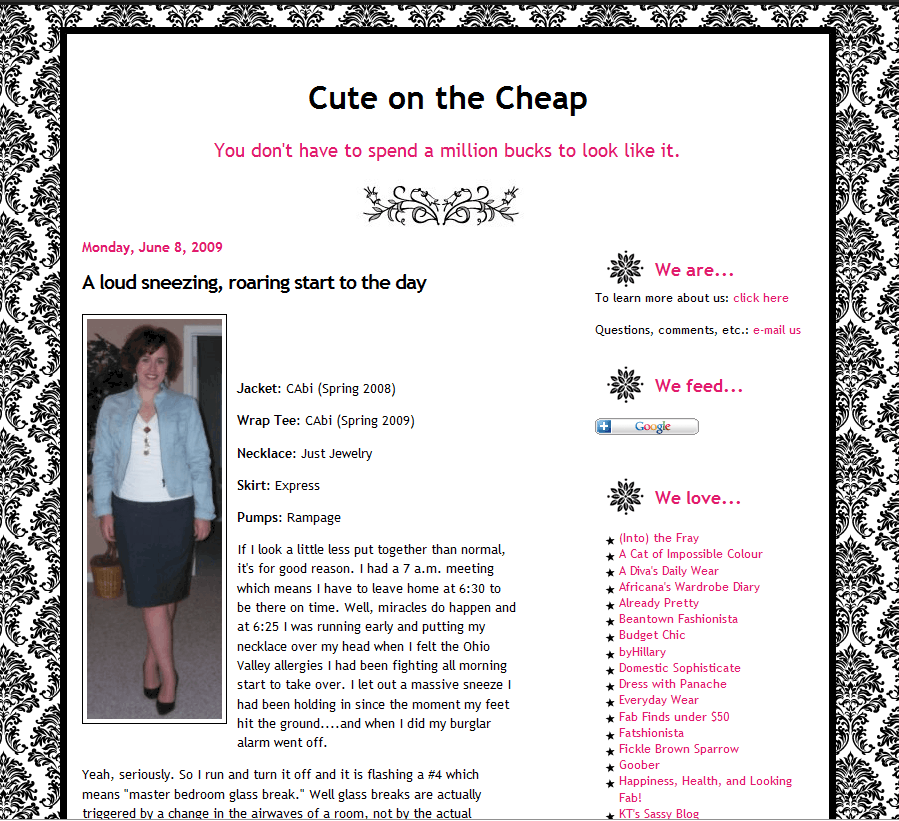 This blog is written by a collective of four women who, we gather, live in the Midwest and work at different conservative work places. It's interesting to see the way they mix basics and embellished pieces, and almost all of the stores they cite are readily available and certainly well-priced. Their taste tends to be a bit on the Southern side, but most of their outfits would still fit in for a casual day at a very conservative workplace.
Financial Services is not Fashion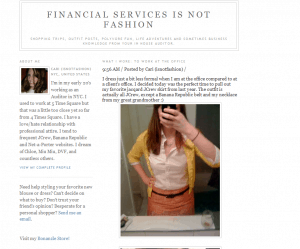 This blog, written by a young auditor working in New York's financial district, features a fashionista with a penchant for beautiful antique belts and other unique flourishes. Some of her outfits are going to be too creative for a conservative workplace, but it's a great resource if you're looking for inspiration.
This blog is actually written by a Seattle photographer — certainly not what normally qualifies as a conservative field — but she does such a great job mixing high and low fashion that we had to mention her. Some of her outfits will provide inspiration for a more conservative outfit (such as the cardigan/blouse/belt combo at left), but it's a worthwhile read if only to drool over her shoes (and her always gorgeous hair).
Readers, which are your favorite corporate style blogs with work-appropriate style? In general, which are your favorite work fashion blogs?