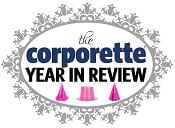 Every year I round up two kinds of "top posts" — MY favorite posts (that were the most fun to write, or I thought sparked an interesting discussion) — and then the ones that are the top posts according to Google Analytics. I've already rounded up my favorites — these are the top posts of 2014 according to Google Analytics.
* I apologize (belatedly) to everyone who felt this title was incendiary — to me it's a totally normal feeling to have to struggle through of feeling "too fat" to do something — that additional noise created in your head when you don't feel "your best" for why you shouldn't do something already challenging. I usually try to keep the blog clear of my own body issues; my apologies for failing to do that in this case. Obviously no one IS too fat to do anything, and of course not for interviewing.
Check out this page for our top posts of all time!