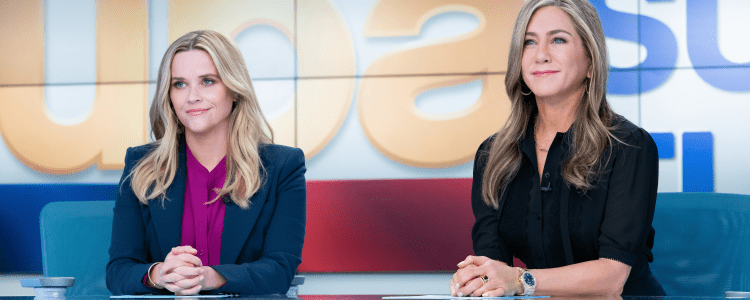 Recently, readers were mentioning shows they loved for workwear inspiration — and I thought we'd expand it into a post! What are your favorite TV shows for workwear inspiration — either current shows that are still in the midst of their runs, cancelled shows, or shows that have finished already? (Any great movies?) Which shows get it right?
(Any shows — fiction or reality — that are noteworthy for their comical take on workwear? Selling Sunset immediately comes to mind…)
(Psst: Note that at least two other sites do almost-real-time screenshots with links to character's clothes: Worn on TV and Shop Your TV.)  
Some of my latest favorite tv shows for workwear inspiration:
Succession: Shiv, also some of Gerri's outfits!
Severance: We're still in the middle of the first season — it is SUCH a weird show and a delightful satire/horror about the workplace, whole-heartedly recommend. Admittedly Helly doesn't have a TON of outfit changes, but she always does look polished, at least up to the halfway point in the season.
She-Hulk: Haven't watched yet but I've been hearing good things both about plot and wardrobe… and ditto for The Morning Show!
Some of my older favorites (finished shows):
Shows I still haven't watched but were reader favorites:
The Good Wife (although I've watched a few seasons of the newer one, The Good Fight)
Suits
Madame Secretary
How about you, readers — what are your favorite TV shows for workwear inspiration? Which shows get it right 1000%, and which ones are right in theory but for how tight/short everything is? (Any shows that are totally wrong?)