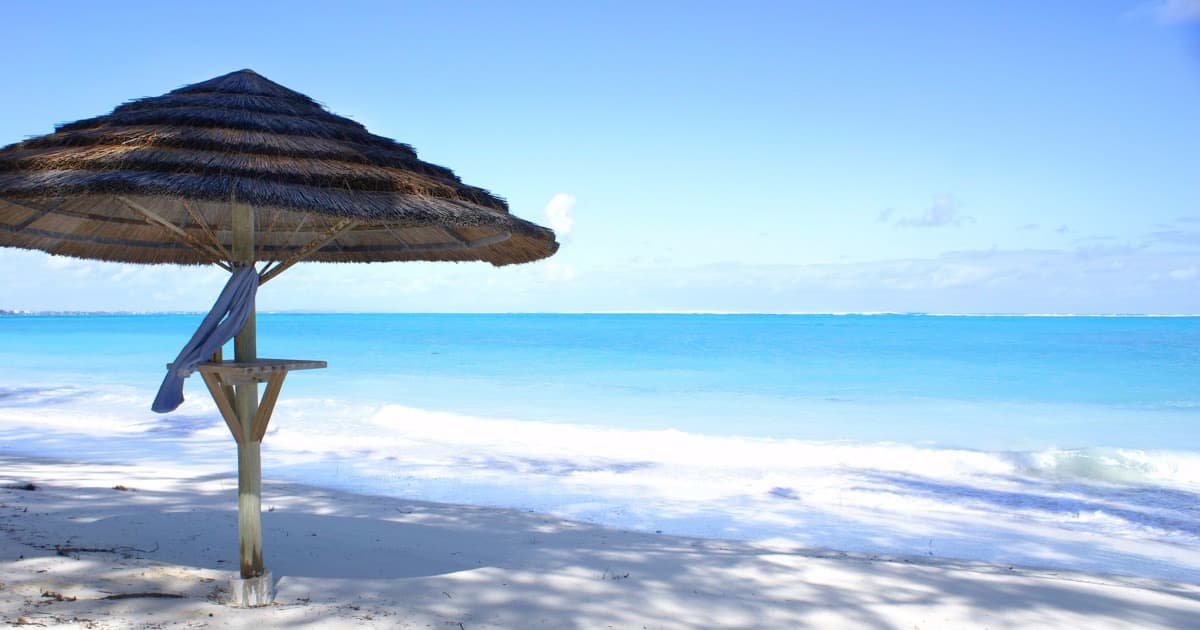 Here's a fun question for today: what's your vacation money strategy? What's your overall strategy about vacations and budgets — how do you plan to budget while on vacation — and how do you pay for vacation?
There are a lot of questions here, such as:
Overall vacation money strategy: What do you consider getting the most "bang for your buck" — frequent and small vacations, one big vacation every year or two, or something else? From the "time vs money" perspective for vacations, do you gravitate towards the more expensive but all-inclusive cruise, resort, or tour so that you save time at the research phase — or do you prefer (for money or enjoyment) to DIY your vacations? For those of you who go to the same place often (such as spending a week every summer at Cape Cod or the Jersey Shore, or heading to DisneyWorld once a year), how big of a role does budgeting play in that decision?
Budgeting while on vacation: do you have ways of saving money while on vacation that you use no matter where you go? For example, bringing protein bars with you so your breakfast is covered, or making sure to hit the "included breakfast" at your hotel and eat a ton so you don't have to eat a big lunch?
How to pay for vacation: Do you save in advance for your trip, or put it on credit card? Does anyone use automatic transfers to savings to set aside money regularly to keep for vacations? Is anyone heavily into airline miles or points?
My Vacation Money Strategy
For my $.02, I am lousy at planning vacations for my family, and I wasn't so hot at it before I was married with kids either. I've gone to Paris in August (don't), left major research like day trips out of town for the last minute… and in general we just haven't gone on vacation a lot.
Before I was married, my work schedule was so prohibitive that the idea of planning a "big vacation" was difficult and fraught with stress (what if something came up at the last minute? would someone come with me, or would I be traveling solo? if I talked a friend into coming with me and then work prevented me from going, how pissed would the friend be?) — so instead I tried to get away whenever I had a weekend free, and made a lot of small trips.
(I wished I'd known about some of these vacation packages for busy women back then!)  
Nowadays, with two kids who have to be in bed by 8 PM every night, one of whom is still napping for 1-3 hours at midday, it's harder logistically to think about getting away anywhere — packing the gear alone is overwhelming.
(We actually did a roundup over at CorporetteMoms of companies that rent baby gear like strollers, so you don't have to pack/bring your own.)
We've also done AirBnB with kids, but that comes with its own challenges. So I keep gravitating towards an all-inclusive vacation or resort — but we haven't bit yet. (Here's an older post with reader advice on how to plan a vacation, as well as an older discussion on how to take vacation without losing your mind.)
As far as how to stay on budget on vacation, I am definitely one of those people who brings enough protein bars (or beef jerky packets, or even peanut butter packets when in a pinch) that I don't have to worry about breakfast.
I also try to take any free apple I see offered (such as at the hotel concierge desk), I try to reuse water bottles wherever possible, and I try when possible to only eat "one big meal out," both for the caloric budget as well as the monetary budget. I've brought library books on vacation with me rather than get sucked in at the airport bookstore, and I've gotten audiobooks and comedy CDs out of the library ahead of time also for road trips.
(In some library systems, if not most, you can also check them out via Overdrive or whatever digital collection service your library uses.)
How We Save for Vacations
We do automatic transfers for vacation savings, though — we have a special account in Ally for vacation money; at times we've moved as little as $20 a month over.
This serves dual purposes for me: the first purpose to our vacation savings account is to actually save money for vacation and having a dedicated stash so I don't freak out when the credit card bill comes in and is so much higher than it normally is — I just move over the money from that dedicated account so I can pay the credit card bill off in full like I normally do.
The second purpose is an element of shaming myself — if the account grows too large I know it's high time time for the family to go on vacation!
While I am not into the points game (I like my Amazon credit card too much and stink at planning vacations to switch to a card for mileage points!), one of my best friends, J, recently got into the whole airline miles/points issue through his boyfriend, N. J had never traveled extensively or gamed the system, but N is an expert at it! 
They just got back from an awesome trip to Japan (from NYC) that would have cost $20K but instead cost them pennies — and they're already making plans to go again. Color me impressed!
Readers, what's your vacation money strategy? What's your overall vacation strategy? How do you pay for your vacations? How do you stick to a budget while on vacation?
Social media image credit: Stencil.