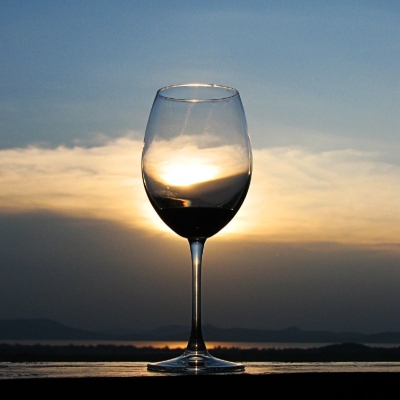 Update: We still love this poll and discussion about how much vacation time people took, but you may want to check out our most recent discussion of how many vacation days people used. 
As the close of 2015 is almost upon us, here's a question: did you use your vacation time? If you did (congratulations), please regale us with stories — wheredja go, whadja do, how'd you find the time to plan/schedule it, which app/service would you recommend, etc. — but if you DIDN'T (which historically was me), why not? Did you just have too much work? Did you not feel comfortable scheduling something with your work calendar? Was it a budget/priority thing? For everyone — do you have any big plans for 2016?
For my $.02 — I almost never used all of my vacation time, and looking back it was largely because I worried it would reflect poorly on me at work. I also was worried that I would spend all this time/energy/money researching a vacation only to have it cancelled at the last minute due to work. I felt pretty comfortable in BigLaw scheduling trips to see my parents, both because we had religious reasons (Christmas, Easter) for the trips, as well as because I knew my parents had good Internet service and would understand if I had to turn it into a working vacation. And of course I would tack on a day or two here or there if I was traveling for a friend's weekend wedding or whatnot.
But in terms of fun vacations, particularly in places without reliable Internet access? The stress usually stopped me from going. For example, my now husband took me to Paris a few months after we started dating, and I was terrified the trip would be cancelled, that there would somehow be a disaster ON the 5-day trip (I had nightmares of having to find an "Internet cafe" to work in for hours, paying in 15-minute increments with a dial-up modem). I worried that when I left I would be working without sleep to get all the work done — and I worried that when I returned there would be a mountain of work waiting for me. The trip turned out fine, of course. (Ok, I got food poisoning, which was less than awesome for a romantic vacation, and we totally failed to make it to Reims because I misunderstood the train schedule, but workwise it was fine.)
Another reason I didn't travel much while working in BigLaw: I could never get the timing right to travel with friends, and I never dated anyone seriously enough to even ponder a vacation together (until I met my husband) — and I was hesitant to travel by myself as a single woman. In my non-profit job, I didn't have nearly as much vacation time, I didn't have seniority to choose when to take it, and we didn't have the budget anyway to take vacation without some serious sacrifices.
How do you decide when to take your vacation time and how much to take at once? What are you hoping to do with your vacation time in the near future? Where would you like to go? Do you use up all your vacation hours by the end of the year or do you typically have a bunch of hours roll over?
In the past we've talked about taking vacation time (without losing your mind), how your office handles vacation time, how your office handles the holidays, and vacation horror stories — several years ago we also did a poll on how much vacation time readers actually take.
Further reading:
Pictured: Wine Glass 12, originally uploaded to Flickr by David.