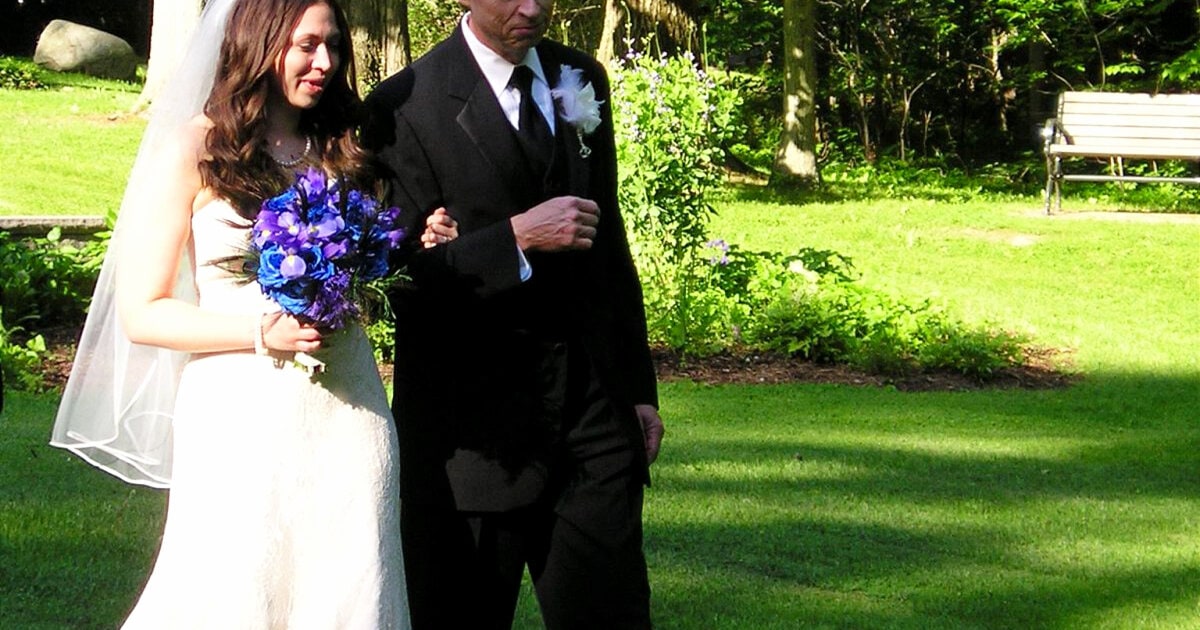 What are the financial implications of getting married — and how does your wedding budget affect your overall financial health? What other major milestones affect your financial health? I've often read that how you handle a few major milestones in your life — wedding! grad school! baby! buying a house! divorce! retirement! — can have a significant impact on your overall financial health. So I thought we'd start a series on Money Milestones.
(We've already talked about how where you live affects your finances, as well as what a general money roadmap, through life, should look like.)
First up: the financial implications of getting married. The question to everyone who's been through this: what choices did you make that affected finances? What would your advice be to someone just going through it (either for the first time or again)? To those of you who decided NOT to get married because of the financial implications — please share some of your thoughts with us!

Wedding Finances: Where to Save and Where to Splurge
For my $.02, these are my best tips:
Be on the same money page as your partner.
When I started dating my husband, my landlady — a tiny Slovenian woman in her 70s (at least) — took me by the shoulders when she saw me alone one day and said, "I like him. He's tall and he doesn't spend money." I thought it was hil-AR-ious at the time… but you know what? She was right.
I have no fear of my husband making some huge, crazy purchase without discussing it with me first — and when we started talking about money (around the time we started talking about getting engaged) I was happy to find that we were on the same page with a lot of different things — for example, we both had saved what we could from paychecks, no matter how small they were.
It was important to both of us to live below our means. Neither one of us was comfortable with debt (he didn't even have credit cards when I met him!).
This isn't to say that these are the "right" attitudes to have about money — my point is rather that having the SAME attitude about money is really important, both for the wedding and the marriage itself.
Studies show that having financial arguments is the top predictor of divorce, and while I haven't started researching the divorce milestone post yet (stay tuned!) I'm going to go out on a limb and say that getting a divorce can decimate your finances (even with a pre-nup).
Don't go into debt for the ring.
When we started talking about getting engaged, I told my then-boyfriend (now husband) that I did not want him to go crazy on the ring — and certainly not to borrow money in order to buy it.
It just seemed silly to me to burden a new marriage with unnecessary debt.
We told ourselves that we could make it bigger later on if we wanted to, either by sizing up or adding baguettes. (Also, some of my friends at the time who had big rings confessed that they rarely wore their engagement rings once kids came along, so that was a consideration also.)
Frankly I've always been thrilled with what he picked out (a simple 1-carat emerald-cut ring — bought through a friend's connection in the Diamond District, so hopefully bought at a good price). It's a modest ring but has made me very happy (and I wear it daily!)
Of course, it's ok if you want something bigger, but be wary of getting carried away.
(Psst: here's our old discussion sparked by a reader wondering if big engagement rings were unprofessional.)
Don't Obsess Over Wedding Magazines and Shows
Don't obsess over wedding magazines — and don't start your wedding dress search above your price range. I looked through a few magazines when I was looking for my dress, but ultimately I wanted to first exhaust the possibilities in the stores and trunk shows I was visiting. The last thing I wanted to do was see some $10,000 dress in Vogue Bridal (or whatever) and decide everything else paled in comparison.
I've only watched the show "Say Yes to the Dress" a few times, but it never ceases to amaze me when normal women (presumably not backed by a trust fund) end up buying a five-figure wedding dress.
Again, if you really want it, and nothing else will do, then go for it — but just watch out about getting carried away.
Don't Let the Food at the Reception Eat Your Budget
There are two components here: how many people are you feeding? What kind of food are you ordering?
Your guest list. We've talked before about whether you have to invite your colleagues to your wedding, but think carefully about the guest list beyond that. An "easy" way to modify this list is to limit plus-ones — but please do keep an eye on how many people it's actually going to affect. I had one girlfriend do this at her wedding (only people in relationships could bring plus-ones) and I, being single at the time, wound up at a table with her younger cousins instead of other people my age, feeling completely depressed about my single-dom.
For my own wedding I refused to limit the guest list like that. Your wedding venue may also limit the number of invites — the place where we got married had something like a 65-person capacity, so our guest list was limited to 80. We still spent way too much on food, though, which brings me to the next component:
Be open to what "wedding food" looks like. Two of the best weddings I've been to, foodwise, did fairly nontraditional things. One wedding was held at a restaurant that had been rented for the occasion. The food was served hot, by a staff accustomed to serving in the space — and as a result everyone kept raving about the meal. The bride later confided in me that the price per person was about the same as the caterers she'd gotten quotes from.
The second wedding I remember, foodwise, was one of my very good friends who just offered snacks and nibbles all night at different stations. Sliders! French fries! Even egg sandwiches near the end of the night. The guests were free to move about the space the entire time (so no worrying about seating arrangements, tablecloths, or centerpieces) and eat what they wanted. Each station was refreshed or swapped out for a new type of food as the evening went on. I thought it was a very elegant solution — and the food was amazing.
By contrast, my wedding dinner was buffet-style, with salmon that was, sadly, a bit clammy after my father and brother finished extraordinarily long toasts, pierogies that were a bit like hockey pucks, and steak that I barely even remember. The fact that it wound up being half of our budget still horrifies me.
But: Treat It Like a Once-in-a-Lifetime Occasion
On the flip side, recognize that this will (hopefully) be a once-in-a-lifetime opportunity for some things. One of those is to see so many friends and family in one place. Before I got married, I haaaated when women said that "getting married was the best day of my life!" Vomit. I thought, ugh — like you aren't enough of a person and need to be a Mrs. in order to feel validated? You have a princess complex?
So it is with some sheepishness that I say: getting married was the best day of my life to date.
It was so, so much bigger than just getting married to my best friend and love, but getting to be surrounded by so many loved ones encouraging us and supporting us as we started this journey together. Friends and family who would never have met otherwise now know each other from the wedding.
I have memories and professional photographs of some dearly departed friends and family enjoying themselves on our day.
(And while nothing beats the overall joy of having kids, the actual day of their births was, both times, filled with way too much pain and discomfort and concern, that the cushy, princess-like experience of getting married beats their birthdays hands down).
Go on a SERIOUS Honeymoon
Another thing to keep in mind: you only get a "honeymooon" pass once in your job. In my experience, after the honeymoon it is very, very hard to take a 2-week vacation to some exotic locale, both in terms of your work schedule, and, once kids get involved, the amount of gear involved in traveling for so long. So make it a good honeymoon — splurge a little. If it takes a day just to get somewhere, don't worry about it too much.
Understand Debt and Marriage
Finally, understand the legal implications of getting married. If you or your spouse is about to incur big debt (such as grad school tuition), make sure you talk to an advisor — in some states you may be liable for the debt as well. Beyond that, the tax equation changes — there are a lot of different limits and other things that change once you get married, such as how much of your IRA contributions (if any) are deductible, how much you can contribute to a 529 account, etc., etc. — so make sure those are on your radar.
Finally, I loved (loved!) the budget series at WeddingBee where brides tell you the dirty details — it's great to see how the numbers vary by venue, state, etc.
Readers, what are your best tips on saving money on your wedding? Did any of you have exactly the wedding you wanted — for the price you wanted? Does anyone have any big regrets about wedding expenses?