2018 Update: We still stand by this money roadmap — you may want to check out our most recent discussion of whether to invest in stocks or index funds.
We've talked about a ton of different money issues here, but it occurred to me that it might be helpful to do a simple "roadmap" post — a listing of what to do, in what order, with links to the appropriate posts. So here's my list of what to do with your money — if I were advising a friend, this is what I'd say. Readers, what would your roadmap look like? Would it be any different? (Update: the pictured Halogen wallet is sold out, but Nordstrom still has a bunch of Halogen wallets for very affordable prices.)
1. Figure out what your money situation is. Do you know how much you have in each account, where it is, and how much interest it's earning? Do you know what your debts are, and how much interest you're paying? I like Mint.com to keep track of multiple accounts (and I particularly like that it will email multiple email addresses with weekly updates — great if you're married or otherwise in a joint banking relationship).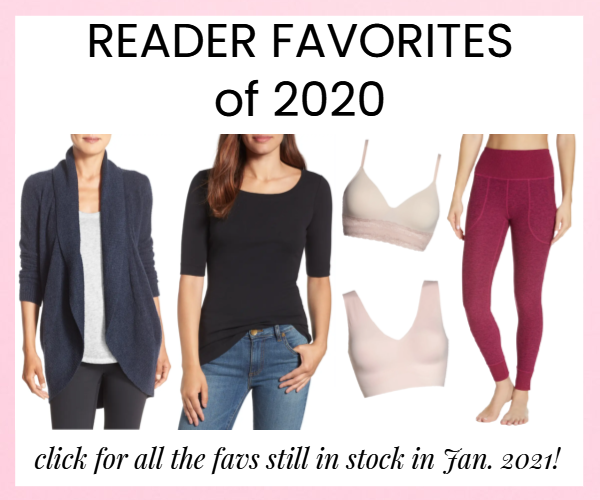 2. Pay all your minimums, always. Try to avoid getting further in debt (especially credit card debt).
3. Get an emergency fund. You need at least a LITTLE bit of money socked away in case of an emergency. The goal is six to nine months of emergency savings (one-half to three-quarters of your take-home pay) but, if you're starting from scratch that can seem daunting. Make it a priority to put away at least $1,000. Try to automate it if you can, so the bank automatically moves money from your checking account to your savings account. I would focus on this plan until you have at least 2 months of living expenses socked away.
Here's where things get tricky, because the next few steps are all important and kind of equal…
4A. Get out of credit card debt (or better yet, don't get in it in the first place). Sit down and look at any amount you owe and figure out a battle plan. What is the smallest amount owed? What is the highest interest rate you're paying? Put together a spreadsheet. It makes good sense to tackle the highest interest rate obligations first. Put whatever extra you can into repayment of that debt. I like the idea of "rounding up" — if you owe $687 a month, can you round your payment up to $1000? This has the added bonus of being a predictable, easily remembered amount that is taken out of your account.
4B. Save for retirement — at least a bit. Saving for retirement always seems like something to do tomorrow or (even better) at some indeterminate date that is not now, but it is really important to start saving while you are young because of the magic of compound interest and investment returns. Retirement savings should typically be made in tax-advantaged accounts – meaning IRA accounts or 401k accounts. If you don't know anything about those types of accounts, you really should take the few hours it will take to read up on them with personal finance books and other resources for newbies.
Specifically (and immediately): If you have access to a 401K plan with a company/firm match, figure out what the details are — if you put in $3K, will your employer match it with an additional $3K? That's free money! You will kick yourself later for not taking advantage of it. If you don't have enough income headroom right now to contribute to the 401k, it would be wise to look closely at your life and assess whether you can cut back on expenses in order to get that match. This is worth feeling 'poor' for a year or two, trust me. Once your money is in the 401K you still have to choose what to invest in — if you're young and have a small amount to work with, look for an broad market (Dow or S&P, for example) index fund with very low fees (certainly below 1% — I've seen some as low as .05%). If your account is larger (or you are older), you will want to look into asset allocation.
Even if there is no match (I've never worked for an employer who offered one!), still save at least a LITTLE BIT in your 401K, IRA, or Roth IRA. Do what you can. After a few months, odds are good that you won't even miss the money from your paycheck — and you can always lower your contribution if you really need the money. (While you're doing this assessment you may also want to investigate any health savings accounts (HSA) or flexible spending accounts (FSA) offered by your employer and how you might use them — if you're already spending $500 a year on qualifying expenses like prescriptions, over the counter medications, eyeglasses, and more, you may as well be spending pre-tax money on it.)
5A. Tackle your student loans. Similar to your credit card debt spreadsheet, make a spreadsheet of your student loans. What is the smallest amount owed? What is the highest interest rate you're paying? Once you're done with your credit card debt and have established your emergency fund, really take a hard look to see if you can contribute a little bit more than the minimum on the highest interest rate loan. As I mentioned above, I like the idea of "rounding up" payments — I also like the idea of using "windfall" money (a bonus, an inheritance, or some other money that you don't normally get) to make a dent in your student loans.
5B. Amp up your retirement savings. Once you find a little breathing room in your disposable income situation, start amping up your retirement savings. The max 'elective deferral' for a 401K for 2014 is $17,500. How close can you get to that max? I want to stress this point again: the younger you start, the better position you're going to be in. This is a whole separate post, but I often thought that my 20s were my time to be wild and free and my 30s would be my serious, buckle-down time, financially — but I've seen so many friends financially derailed by spending tens if not hundreds of thousands of dollars on graduate school, helping aging parents, longterm unemployment, egg freezing/IVF treatments, adoption proceedings, childcare, and more. If it's just you in your 20s and you CAN save the money, DO IT NOW. Buy the pair of shoes you want or splurge on that trip, but do it AFTER you've assessed how much you can max out your retirement savings now.
5C. If you've paid off your debts and are maxing out your retirement savings to the extent you can, congratulations — you're in an awesome position. My advice here is probably unconventional, but I'm going to say you should celebrate this milestone with a splurge. If your schedule allows, plan a great trip somewhere. Buy a lovely watch or a pearl necklace. Indulge yourself with a spa day. Pick ONE thing (not all three), and get back to saving.
6. Get smart about your employee benefits. I mentioned this briefly in 4C, but now is the time to get smart about your employee benefits — look into flexible spending accounts, health savings accounts, and more. It isn't exciting; it isn't sexy. Odds are you will be mildly or greatly confused by some of the descriptions you read — make the calls or ask the people until you understand what benefits are available to you, and can make an educated decision about what to opt into. There are no dumb questions here.
7A. Look ahead to the next 5 years — what do you want? To buy a home? Go back to grad school? Pay for a ritzy wedding? Take 6 months off to travel the world? Have a child? Some of these obviously may have happened along the way anyway, but if they're still on the horizon, start thinking about how that will change the money equation, and if you need to, start saving for your goal(s). (You should also assess if you can use any of the money you're saving for retirement for those goals (and if you want to).

7B. Consider 529 plans. After you're maxing out your own retirement funds and you've paid off your debts is a great time to consider 529 plans. If you or your spouse plan to go back to graduate school you can save for yourself; you can also save for a future child (or, obviously a child you already have).
7C. Look into non-tax-advantaged investing. If you don't yet have children and don't have plans for graduate school, I would skip 529s for the moment and instead look at non-tax-advantaged investing. I'm a big fan of Vanguard and Charles Schwab; I think both have minimums around $3K and offer a lot of index funds; Vanguard has many target-date funds. Once you have made your first purchase of an index fund, look at your finances and see if you can automatically invest money into your fund. If you won't miss an extra $25 a week, automatically invest it. As with everything: every little bit counts. Even if you're saving for a house, a wedding, or another big expense, I'd still advise you to invest at least a little bit.
8. OK: you've stocked your emergency fund, paid your debts, maxed your retirement savings, and even have a little bit socked aside in other investment accounts — what now? Again: pat yourself on your back. Consider talking to a fee-based financial adviser, and reading more in depth. It may make sense for you to buy property as an investment, to pay off your mortgage, to…. maybe… enjoy your success?
Readers, what would your money roadmap look like? Where are you along the path? How else would you lay out general personal finance advice for a newbie?
Picture via Stencil.