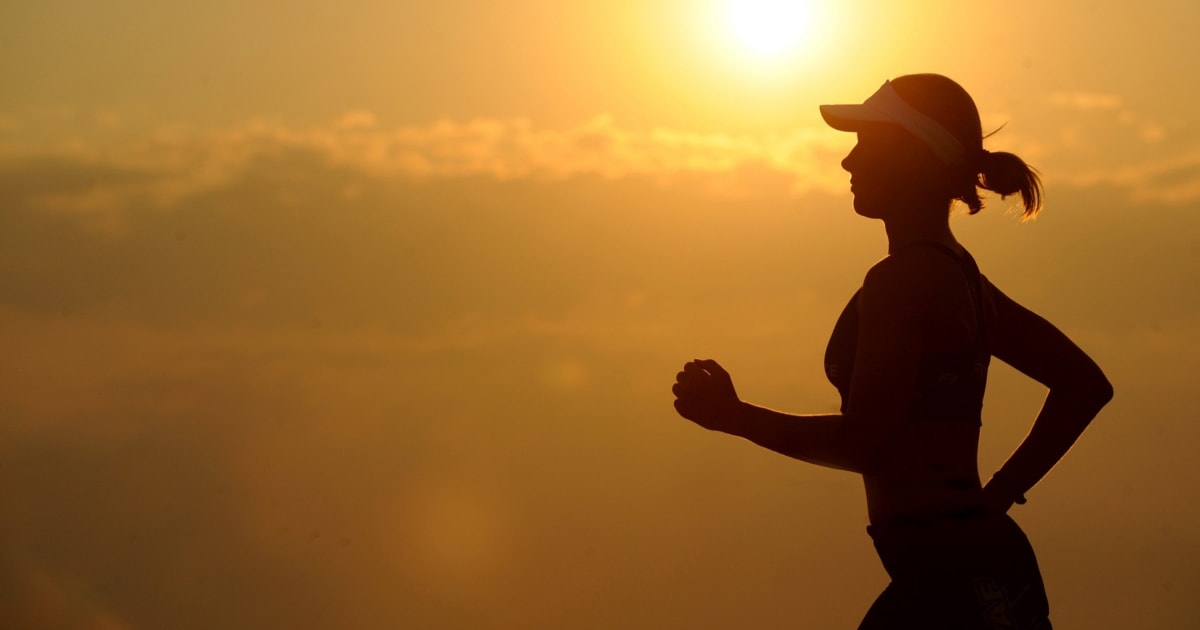 Here's something we haven't discussed in a while (and certainly not since the pandemic started): What are your favorite ways to exercise when it's hot out? What are you doing for exercise for summer 2020?
We've recently rounded up the best streaming workouts to do at home — and we've talked in the past about summer workouts — but let's discuss! Are some of your older workouts (summer workouts or otherwise) off the table now because of social distancing? Have your fitness routines been disrupted by being away from the office/gym, or have your routines gotten stronger while working from home?
Psst: I just recently discovered "baseball hats for high buns" is a thing! I also just saw an article with a lot of outdoor runners singing the praises of buffs/gaiters as the best masks for running. (This post contains affiliate links and Corporette® may earn commissions for purchases made through links in this post. For more details see here. Thank you so much for your support!
For my $.02, having the kids home so much more has thrown off my exercise schedule since March — and it's crazy hot outside. I've finally gotten back into the habit of moving my body, a bit, 3–4 times a week (using my super old, dorky workout chart!). The main things I've been doing are:
My Favorite Summer Workouts for Morning/Daytime
When possible, I vastly prefer to work out first thing, but I had that habit stacked with the kids leaving for school — so I've been doing a few midday workouts but lots of (lower intensity) nighttime workouts to get more exercise into my day.
Body Combat, via Les Mills — If you were a Tae Bo fan, this one's for you! I don't know why kicking and punching gives me such joy, but it does.
Ring Fit, via Nintendo Switch — My brother injured himself, so he let us borrow his gear. I like it, although I wish the exercises were more varied earlier on. It's an easy way to motivate myself midday. (Psst: Over at CorporetteMoms today, we're talking about the best video game workouts!)
Body Pump, via Les Mills — I think my muscles have gotten a lot weaker during the pandemic because just a few minutes of these leave me sore for days.
strength from Peloton — My trial subscription just expired but I liked the few workouts I did with them. I think I'll reassess when my Beachbody subscription expires.
Fitness Blender workouts — I know readers have sung the praises of these workouts for years so I'm trying a few here and there.
Running/walking outside if it's cool enough (which for me is below 75 and not too humid)
My Favorite Evening Exercises for When It's Hot Outside
Down Dog yoga — I mostly just do the restorative yoga, but as my core strength gets stronger I'm trying to get into the standing workouts. (Ooh, and I see they have a whole separate app for yoga for beginners; I may try that one.) Their app suite seems to be 33% off today, FWIW!
Barre, via the app from the Down Dog people — I never cease to be surprised by how sore I am after these workouts.
PiYo, via Beachbody — I go in and out of this but have added this back into my "maybe in the evening" workouts. I like the mix of yoga and Pilates.
I've also experimented with yoga from Les Mills but haven't really found the best tracks for me
Looking for great workout shorts? See reader favorites and more in our recent roundup of the best shorts for summer…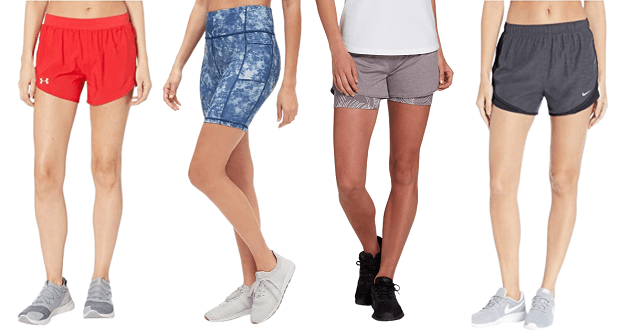 Ladies, let's hear from you — how has the pandemic, and summer, and 2020 in general, affected your workouts? What are your favorite ways to exercise when it's hot out? Would you say your fitness level is beginner, intermediate, or advanced?