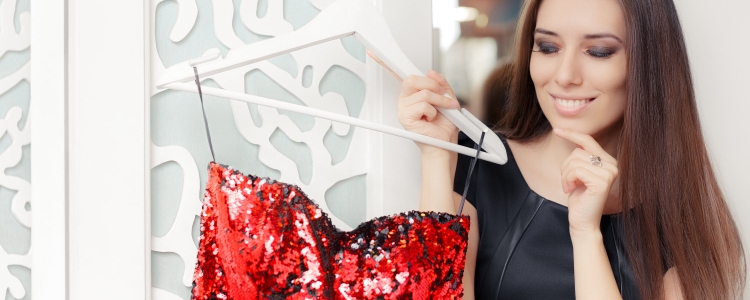 Here's something we haven't talked about in a few years: what clothing do you buy, "just in case"? Readers had an interesting discussion about what to buy in case of a single solitary formal meeting or business casual job interview (this may have to be a new Hunt, although of course I'd suggest checking out our page on the best work dresses). I was particularly intrigued that readers came up with other ideas beyond job interviews — funerals, speaking on a panel or appearing on the news… so let's discuss!
I will note that this is one of the big reasons why I like shopping at stores with great return policies like Nordstrom (open ended) and Zappos (365 days). But I've bought a ton of items from sheath dresses and basic blazers to statement blazers and dresses, and kept the tags on in the event that I'll like them… and returned them without problems if after some time passes I realize I've never worn the clothes and they still have their tags.
Another note: I always remember a college friend finding an amazing ball gown, in her size, at a thrift store for $20 — how could she pass it up? "Where will you wear it?" I asked. "Now I'll have to find an event to go to!" Which added to the fun.
(And of course, my friend Sue wrote all about buying her wedding dress before she'd event met her husband… and I seem to recall buying and keeping 5-10 white party dresses the fall after I got engaged, and keeping them until my rehearsal dinner around Memorial Day the next year…)
Clothing items I've bought "just in case" includes:
Swimsuits and coverups (both mom-friendly and sexy)
Sheath dresses
Blazers
Heels, flats
Shapewear, sometimes even "plunge" bras or other things I don't wear normally
"Date night clothes" (although In Normal Times those get used more regularly)
I think I'm all set for funeral clothes (I love my black clothes!), although I will note that sadly the last time my husband shopped for a suit (for a wedding) we made sure we bought one he could also wear to a funeral.
I had a massive, disastrous hunt two years ago for a wedding-guest-dress that I truly loved, and did NOT one the love I actually wore, so in the back of my head I'm open to the concept of a fancy cocktail dress if I see one and love it. But I think that would more be in the moment rather than a hunt.
Readers, how about you — what clothes do you buy just in case? Do you have certain stores you prefer to purchase from? (And: how does weight gain or loss affect your stash of "just in case" clothes?)
Stock photo via Deposit Photos / nicoletaionescu.