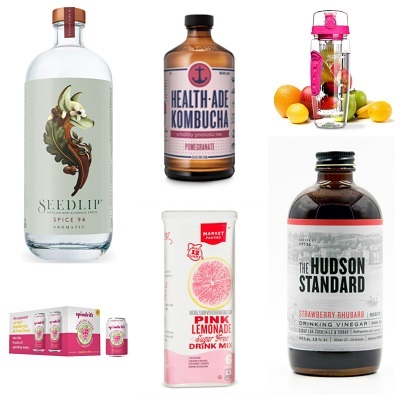 Ladies, are you doing #dryjanuary — or otherwise trying to back away slowly from alcohol? Do you have favorite mocktails to drink instead during Dry January? I did Dry January last year and found it really refreshing because I broke a lot of bad habits, and got a lot of clarity over when I actually want to drink instead of just drinking out of habit or because of social obligation. For example, most Fridays we have a regular dinner with extended family, and I found that that the first martini that my husband and I share is a really big thing for me. It's an "us" thing (everyone else drinks wine), as well as a celebration of the week being done and the weekend arriving. On the flip side, it's far too easy to get in the habit of pouring yourself a glass of wine while making dinner… or watching TV… or as just your default order if you're meeting a friend out and about… and I find that glass of wine is hugely related to habit more than anything. It isn't a celebration or a treat — it's a reflex. Last year, Dry January actually extended into February for me because I got strep throat around my birthday at the end of January… and I lost eight pounds really easily, so there's that. (Full disclosure: I gained all that back — plus most of my old habits or just as negative new ones — by mid-April — but I'm still grateful I did Dry January! I did really try to resist the pull of mid-week drinking without cause all year, though.)
So… what else to drink instead? I thought I'd round up some of my favorites… readers, are you trying to curtail your drinking as a New Year resolution or as part of Dry January? What are your motivating factors? What else do you drink?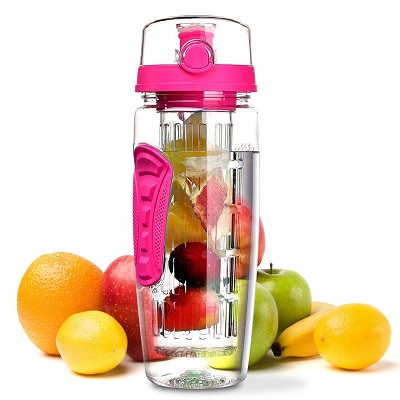 Water or Infused Water
Something I've only recently realized is that everyone has the perfect temperature at which they like to drink water, and that it varies pretty widely from person to person. I haaaate lukewarm or room temperature water, but will happily gulp down ice cold water. (But no ice cubes.) In the summer I often freeze a half-filled Nalgene bottle, then add cold water to it to take with me if I'm running errands. I enjoy lemon water water but not so much that it's worth the extra trouble to me. I once tried to make jalapeno/grapefruit-infused water based on a recipe I saw online, and…. that is too spicy for me.
What to Drink During TV Time Instead of Wine: Tea
I feel like it was just yesterday that I hated tea… but I've been into it for a while now. (We had a nice discussion on the best teas a while ago!) Rooibos tea was my gateway, and I started drinking it because it had been recommended as a wine replacement. It is not that — but it has a nice, non-bitey taste to it, and it's caffeine free so it's a good option for late afternoons or evenings. If I want a sweet hit at night while watching TV or reading I'll make myself some fruity herbal tea or chocolate mint tea. This mojito marmalade tea looks all kinds of awesome. Funnily enough, I've since acquired a taste for black tea and earl gray tea… but I still find green tea hard to enjoy.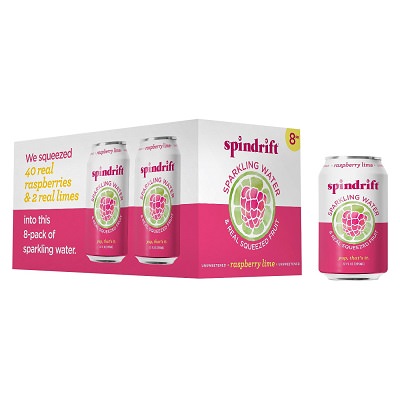 What to Drink During Meal Prep & Dinner: Seltzer
There are a TON of seltzers out there right now, and I've totally become the person who brings a case of Spendrift with me to parties in addition to wine and other nibbles. My favorite is Spindrift, but I'm also a fan of plain seltzer (or seltzer with a splash of juice) from the SodaStream (affiliate link) or LaCroix Cúrate in Cerise Limón.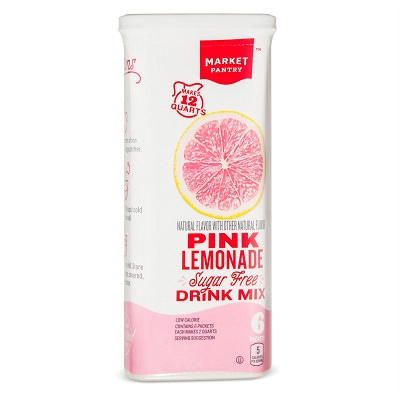 Celebratory Non-Alcoholic Drinks: Unicorn Juice
Readers turned me on to this, and it's kind of fun to offer someone unicorn juice — it's unflavored seltzer with a teaspoon or so of powdered pink lemonade. Yum!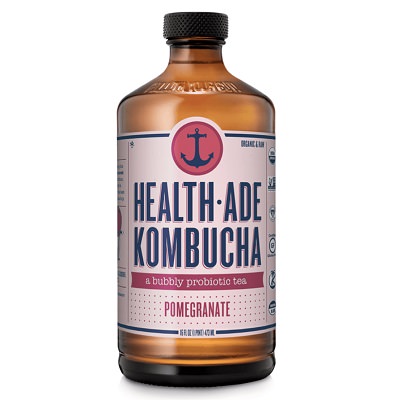 What to Drink Instead When You Want Something a Little Zippy: Kombucha
Kombucha feels too expensive (and my fridge is too small) to drink it really regularly, but I like to have half a bottle or so during dinner every so often. (Note that kombucha has some alcohol content, but I believe it's very small.)
What to Drink Instead During Dry January: Fancy DIY Mocktails
If you want to get fancier, you can start making fancier mocktails with bitters. I've even heard of people who use gin-making kits to flavor a club soda, or to soak the flavorings in hot water to make a large batch of gin-flavored tea to keep in the fridge, either to mix with tonic water or to use with the Sodastream. The Kitchn has a lot of fancy articles on mocktails, including one on shrubs (which, whoa, look really interesting and now I need to order some).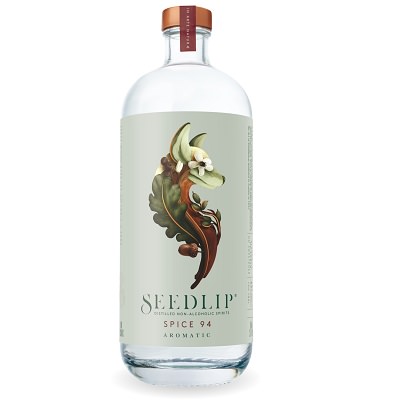 What to Drink Instead: Non-Alcoholic Versions of Alcoholic Drinks
I've heard amazing things about Seedlip Spirits, but have never tried them myself. Non-alcoholic wine is… kind of vinegary, IMHO, but it does exist. When I was pregnant I liked O'Douls non-alcoholic beer because everything else tasted too sweet to me (I am really not a beer drinker otherwise). Here's a recent roundup from Esquire on non-alcoholic beers, and from The Spirits Business on non-alcoholic spirits.
Readers, are you doing Dry January? What are your favorite things to drink instead during Dry January? If you've done Dry January before (or regularly take time away from alcohol), what have you learned during your dry periods?