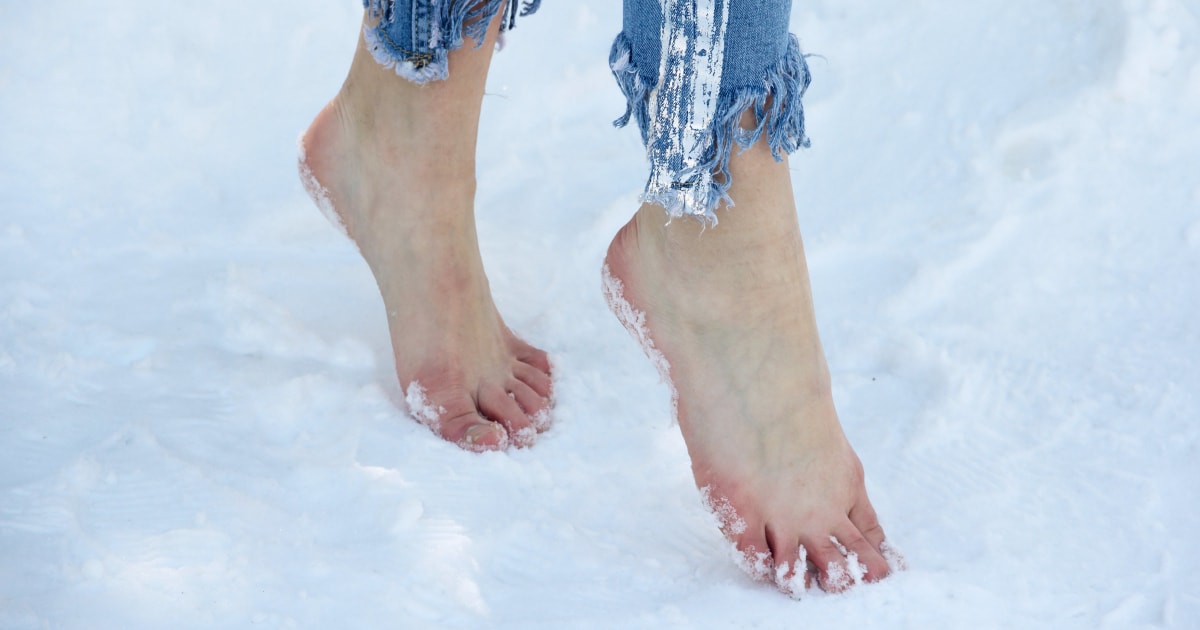 Reader A wonders if and when it's appropriate to have bare legs in the winter…
With the crazy weather in DC and other east coast cities this winter – windy and 35 degrees one day, 65 degrees and sunny another, and raining yet another, how do you suggest approaching the issue of tights or pantyhose? I work in a fairly conservative office, with a dress or skirt and blouse dresscode for women with no casual days and no jeans, ever. In February, is it ok to go to work sans tights or pantyhose if its particularly warm or very muggy? Is there a temperature guideline that you or others follow?
I'm curious to see what others say here. For my $.02: even though I don't have a problem with bare legs from spring to fall (know your office, though!), something about bare legs in winter — even if it is 60 degrees — bugs me. Are tights or pantyhose really that "heavy" that you can't wear them with a lighter-weight jacket? The problem with looking "out of season" is that it is a judgment call — as in, if someone thinks your outfit looks weird, they may think your judgment is out of whack, which may affect how you're perceived at work. It kind of reminds me of stories I've heard about little kids who refuse to dress seasonally, refusing to wear anything but shorts in the wintertime or corduroy pants in the summertime. (2019 image update via Deposit Photos / sav1980. Originally pictured: Up to my ankles in snow, originally uploaded to Flickr by Lollyman.)
I suppose there are other things that fall into this category, as well. For example, here are other things I would think twice about wearing in the wintertime:
Short sleeves, unless they're a) sweater material, or b) worn as a layer under something.
"summer" fabrics like eyelet cotton, seersucker, cotton pique, and linen (although I have seen linen blended with things like cashmere for sweaters and the like, so I suppose those are
summer prints like large florals in pinks/greens or "yachting" wear like striped cotton sweaters
white shoes — winter whites have come so far, but I still think a white shoe in the winter would strike me as odd
Readers, how about you — would you wear bare legs in the winter? What else would you avoid wearing in wintertime? Do you use temperature as your guide, or do you go by the seasons?