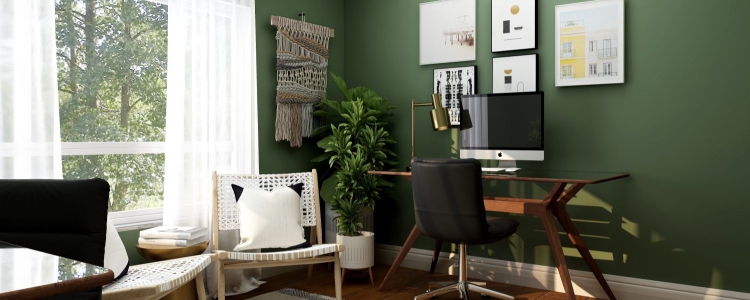 Here's a fun open Q for today, as the post I'd planned on strength training is taking forever: What is the biggest change you've made to level up your home? Is it something you enjoy daily (a killer shower, or a more functional work-from-home office or workout space)? Or is it something that feels Big but doesn't get a lot of use (an expensive purchase of dining room furniture, a chandelier, a home sauna)? Or is it one of those basic items that's kind of unassuming but gets a ton of use, like a great new bed? Do tell, readers…
Here at Casa Griffin we're in various stages of completion for a few projects we've wanted to do for a while, and I'm in the midst of picking out wallpapers, paint colors, and attempts at backlighting some built-in bookshelves — it's all a lot of fun. With some of the more permanent elements (like wallpaper), I definitely suffer from research paralysis — there are just way too many fun wallpapers. (Meanwhile, for a new countertop we're picking out, I've basically let my husband run with it and find the lowest-cost option possible — I feel like from past adventures all countertops end up looking black/white/gray in the room unless they're really crazy.)
I'd say the biggest change I've made to date is my office area — it isn't huge, but it's great to have a space to spread out my papers and enjoy double monitors, and it makes me happy that the walls are painted navy blue, and it has a few hot pink accents among the white accents. (Yep, totally blog colors, but as mom to two sons it's kind of nice to have a girly area just for me.) I'd love to find a new office chair that both looks great AND is super comfortable — I've been inspired by a few recent reader threadjacks on petite-friendly ergonomic chairs from Aeron and Steelcase.
I also always enjoy little things that add more space — whether it's adding an extra shelf to a cabinet that has unused space, organizing a closet differently (or getting rid of wire shelving, which I personally can't stand), or more. In one old apartment we cut square doors and built shelves above some tall closets where there was unusable space — yes we had to get on a ladder to access the space, but it was great for storing random stuff that we didn't need RIGHT that instant, like Christmas ornaments and more.
Readers, do tell — what's the biggest change you've made to level up your home?
Stock photo via Stencil.