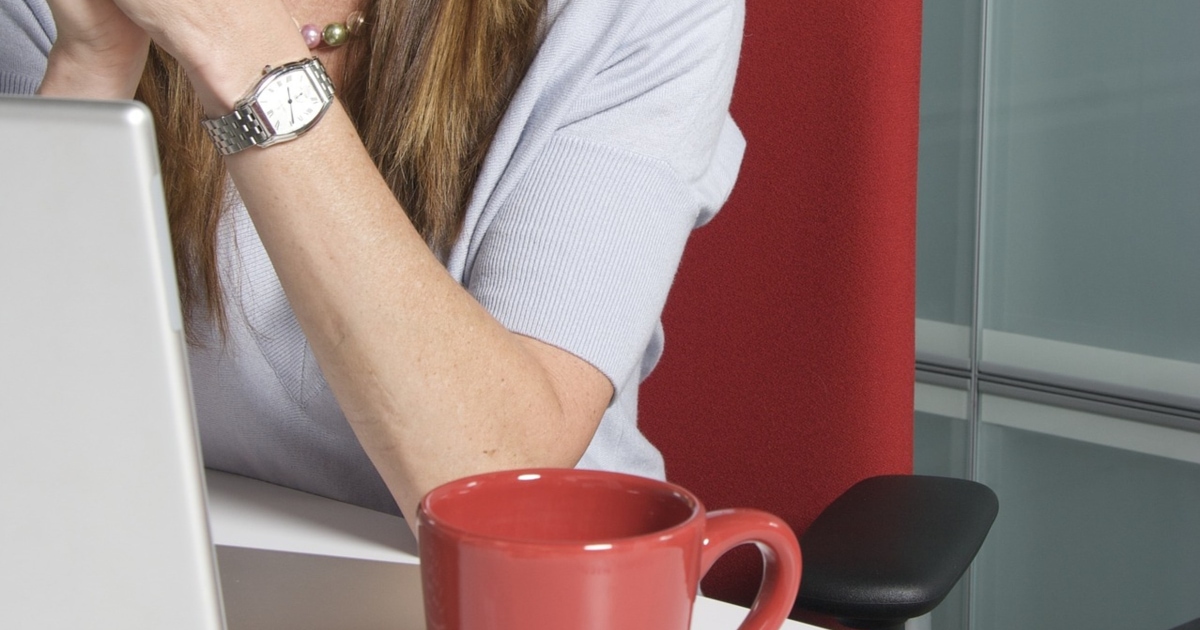 2018 Update: We still stand by this discussion of petite office ergonomics — but you may also want to check out our latest discussion of how to have better ergonomics at the office.
If you're petite and your office desk is too tall for you — enough that it's causing you pain while you work — how much is your employer required to do to make your desk/chair setup more ergonomic? What if you work at a nonprofit? Reader A asks…
I wonder if you could address what my work place is required to do regarding ergonomics? About a year ago I started a new position where I sit at a desk all day. (For the last 5 years I worked remotely meeting clients 90% of the time.) Since then I've noticed that I've been getting weird pains in my back, wrists, hips, and neck. I'm just about 5'2″ so my desk is too tall for me, my typing and monitor alignment are all wrong. If I raise the chair to the right height, my feet dangle, and resting them on the chair base caused weird hip pain (and a footrest just wasn't convenient.) I work for a nonprofit, so buying new office supplies isn't really at the top of our priority list, but can I request one for health purposes? If not, do you have another suggestion? (I live in Ohio if that matters.) Thanks for the help!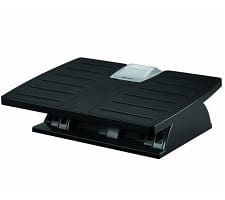 Interesting question, Reader A. We haven't talked about ergonomics in a little while, and I'm curious to hear what readers think about this, both petite and otherwise. What ergonomic hacks have you used for your office? What help have you gotten from your employer in the matter, whether officially (ergonomics consultant, ergonomics budget) or after the fact (e.g., being able to get a $36 footrest reimbursed)?
First, though, we asked an expert for his take on Reader A's situation. Paul Krewson, OTR/L, CEAS III — an occupational therapist, ergonomist, and president of Peak Ergonomics — suggested the following:
I recommend that you visit this link and work through the three ergonomic tools for computer workstations.

I would take the results and review them with your supervisor and ask if there is anything they can do to help.

If you need an outside consultant, then you can make a request with the Ohio Bureau of Workers' Compensation via the web link above [Readers: find the contact for your state here – Ed.] and that will connect you with a local consultant.

Most computer ergonomic problems can be improved with simple solutions and don't always need to cost a lot of money. It sounds like you need to find a "convenient" foot rest, because it is essential to your back that your feet rest firmly on the floor. I recommend that you consider using a Fellowes Adjustable Foot Rest.

If your employer is unwilling to help you, then there are two potential legal remedies:

Using the Americans with Disabilities Act (ADA), you can ask for a reasonable accommodation for a personal medical problem you are experiencing. You will need to produce a letter from your physician to support your request.

Alternatively, you can file a workers compensation claim if you believe your medical problem is being caused or substantially aggravated by your work activity.

It's best if you just ask very nicely. Your employer could fight you on both counts which may require you to hire an attorney.
For my own $.02, I think Reader A should definitely a) figure out what she wants in terms of ergonomics, b) figure out what the cost is for everything, and c) figure out where she should start. Your employer will likely see it as a matter of cost more than anything — asking for reimbursement for a $36 footrest or $25 keyboard tray is likely to need a lot less evidentiary support than, say, a treadmill desk or a $600 Aeron chair (they do make a special sized chair if you're under 5'2″!). If you're really tight on money, though, you can always just fill a banker's box with books and then put it under your chair to use as a footrest, to at least see if that feels a bit better.

2020 Update: Pictured above, some of the best office chairs for working from home: brown / white & purple / black / blue / black — don't forget a floor mat!
Readers, what are your thoughts on petite-friendly office ergonomics? How has your office handled ergonomics, and what have become your must-have ergonomic tweaks?
(Pictured: Fellowes Office Suites Adjustable Foot Rest, available at Amazon for $36.)
This post contains affiliate links and Corporette® may earn commissions for purchases made through links in this post. For more details see here. Thank you so much for your support!
Further reading: