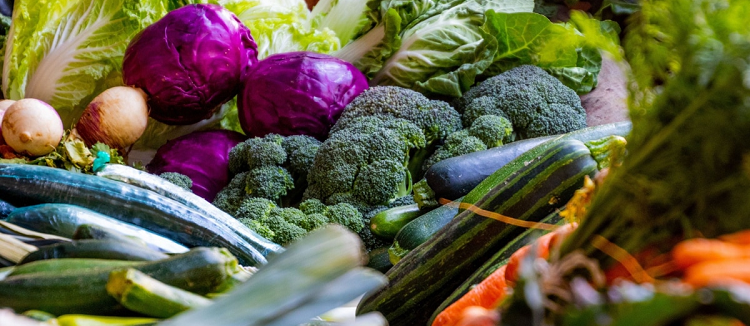 Are you changing your diet for the new year? Now that it's halfway through the first month of the New Year, let's talk about our 2020 food resolutions — or simply, "goals," if setting formal resolutions isn't really your thing. See: The Onion.
(I first linked to that a couple of years ago in a post about how to stick with your resolutions, but I still think it's funny.) It's been a few years since our last diet open thread (and it feels like a lot has changed since then!?), so:
How are you changing your diet for 2020? If you've tried to improve your diet and eating habits in past years and feel like you didn't succeed, how are you approaching things differently this year?
Note: We're not framing this as a "weight loss" open thread, but if discussions about losing weight and dieting are triggering or otherwise upsetting to you, you'll probably want to skip this one.
So, readers, do tell: Are you focusing on any of these goals for the new year, or do you have others to share? What have you made progress on in the past?
Eating more or less of certain macros/nutrients: Less sugar, more fiber, more protein?
Focusing on certain types of food: More organic produce, less processed food, less soda, more fruits and veggies? Avoiding — or decreasing your consumption of — certain foods because of principles other than your own health, such as negative impact on the environment (e.g., almond milk, single serve packaging, or beef/dairy)?
Eating less/cutting calories in general: What are your favorite apps/sites right now to monitor what you eat? MyFitnessPal is an oldie-but-goodie, of course. If you're a podcast listener, I am sure you've heard of Noom (probably multiple times), but have you tried it? How about reader-favorite Stronger U, or the new WW?
Making more meals at home: Have you used meal prep kits to make this easier? Which are your favorites — Blue Apron, Purple Carrot, HelloFresh, or others? What is your favorite way to find new recipes to try? (Kat just shared her tips on planning dinner every night over at CorporetteMoms.)
Improving your health stats: Are you trying to reduce your cholesterol or triglycerides, control your glucose, or make some other progress before your next doctor's appointment?
Drinking less: Have you decided to make this a Dry January, for example? Perhaps cut out drinking all together?
What are your resolutions or goals for the new year regarding food and eating habits? Do you have weight loss as your focus or simply want to improve your health in general?