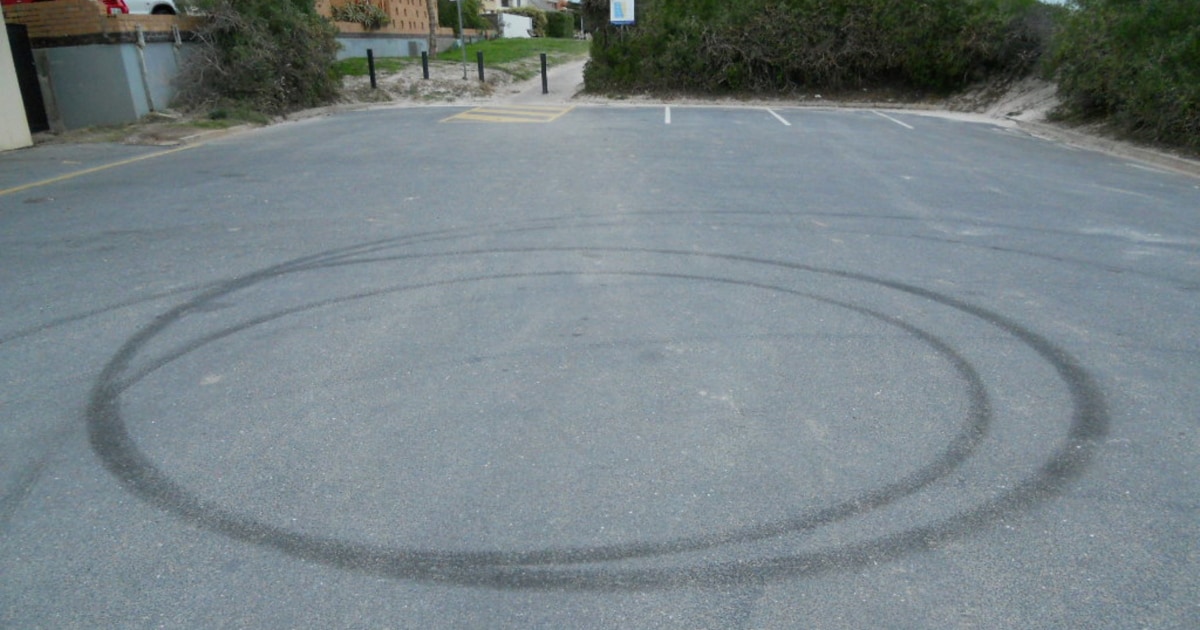 2020 Update: We still stand by these tips on battling burnout — you may want to check out our most recent discussion on early signs of burnout.
Are you feeling burned out by your career — even if you've only been at it for a few years? A month or so ago a reader sent me a link to this article on
career burnout for the under 30 set
, and it seemed to generate a lot of discussion on Twitter/Facebook — and my link last Friday to the
Men's Health
article on how to recognize and cure career fatigue (including some, er, interesting advice, such as "get laid more") seemed to generate even more discussion.
So let's talk about this — have you felt burned out? What are your top tips on battling burnout, if anything?
We've talked about this a bit before in my post about
how I got my own groove back after feeling out of sync with my career and life
, but let's discuss more today.
(Pictured: Burn Out, originally uploaded to Flickr by mikecogh.)
If your career exhausts you, here are some of my top tips on battling burnout and starting the journey back to balance…
1) Recognize that your job is not your career, and your career is not your life.
This is a mantra I repeat to myself sometimes when I'm feeling burned out. Whatever you're doing right now, it's just a job — maybe it's a piece in your overall career, maybe not. And if you're really depressed, remember — neither your job nor your career are your life.
Still, try to see the value in your current job.
For example, it helps you meet your financial obligations. At least ten other people would be thrilled to have it. You'd be even more depressed if you were out of work.
2) If your job is the problem…
Figure out what about your job bores you or makes you unhappy. Is it a personality conflict? A particular task that you dread? Or are you just not excited by anything you do? If you can narrow down what stinks, it helps you assess what you need to do to make it better. Would a new job help matters? Or can you reconnect with this job in a way that would excite you, such as by taking on new responsibilities or working with different people? You can also
revamp your routine, restyle your office, or reengage with your profession again
, as I've advised before.
3) If your career is the problem…
Advice I've gotten myself (and agree with) is that you don't get to say your career is the problem until you've held at least 2 or 3 jobs in your career. Maybe that's more than you want to invest in a career that you know is wrong for you, but — particularly if you have spent money on education for this career — then you owe it to yourself to try other aspects of the career. If you're absolutely, definitely sure it's your overall profession that's making you unhappy, figure out what you need to take the next step towards Plan B.
4) If you know what Plan B is…
start moving towards it. Start meeting people. Come up with an action plan. What's the next step? Is it another degree? A new job? A "bridge" job? One friend knew she wanted to leave the law and work in public relations, and she found her first job doing public relations for a law firm. Another friend of mine recently decided she wants to open a gourmet barbecue business, and she and her husband have a five-year plan mapped out (starting with trying out lots of different barbecue recipes and visiting big barbecue cities).
5) If you have no idea what Plan B is (beyond "not this")…
you need to assess your finances and your life to figure out how adventurous you can be. How much debt do you have — and how much can you knock out if you buckle down and save? How much do you have in savings — could you take six months to yourself to figure out what you might want to do in life (and then enough in savings to hold you over until you find a new job in that career)? (With today's economic climate, this probably means having about two years of living expenses. (In some circles, you'll hear this referred to as "F-you money" — how much money do you need before you can say "F-you" to your current boss?) Could you take a job that requires less time of you (but allows you to meet your financial obligations) until you figure out what Plan B is? If none of these seem likely, I can think of two things you might try to speed along the process of figuring out Plan B: – Reconnect with yourself. This is what I was getting at when I wrote about how
I took a humor writing class
that helped me get my groove back. You may regain some of the self-respect you may have lost over the years, or you may get in touch with a more optimistic or hopeful version of yourself. (This kind of gets back to the idea that your job is not your life — make your life outside of work as excellent as it can be by doing the things you love. It may lead to a Plan B or it may not, but at least you'll be enjoying your life again.) – Start thinking like an entrepreneur. One of my favorite suggestions here is to start subscribing to the magazine
Inc.
— even before I knew what kind of business I wanted to start, I subscribed to the magazine and found myself looking at the world with fresh eyes. Even now, I'm always inspired to hear about how someone
launched a multi-million dollar company with no more than $3,000
, and I love a recurring feature where they take a snapshot of daily life (e.g.,
the tennis court
) and point out all the different businesses involved backstage. There are lots of women-centric groups out there if you're more comfortable with that, too, such as
Ladies Who Launch
,
Savor the Success
, or
MomInventors
.
6) Whatever you do, at least the very least, fake interest in your current job
(as the Men's Health article also advised). Arrive on time. Be sociable. Look as professional as possible. Smile.
Readers, what have you done when you're suffering burnout? What are your top tips on battling burnout?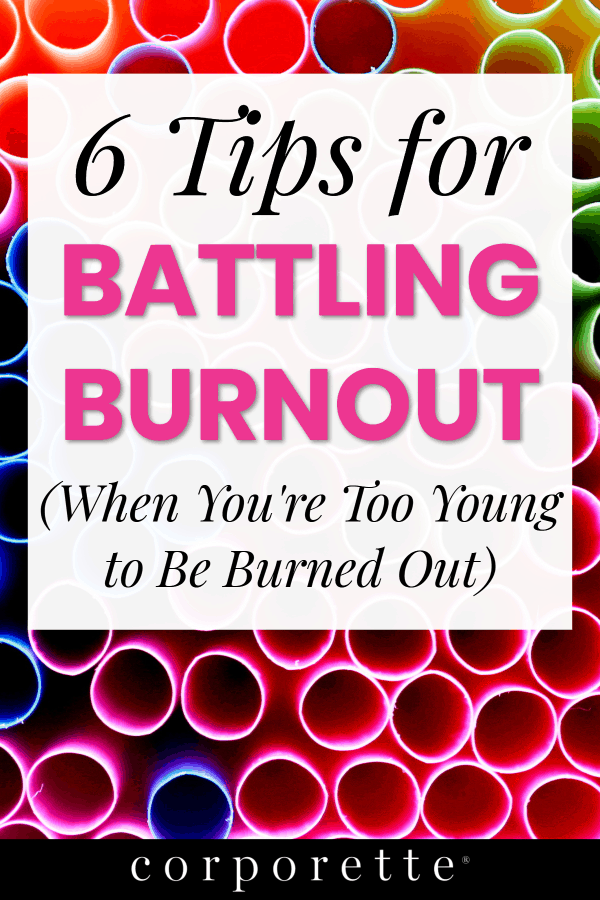 We are a participant in the Amazon Services LLC Associates Program, an affiliate advertising program designed to provide a means for us to earn fees by linking to Amazon.com and affiliated sites.