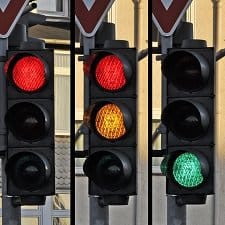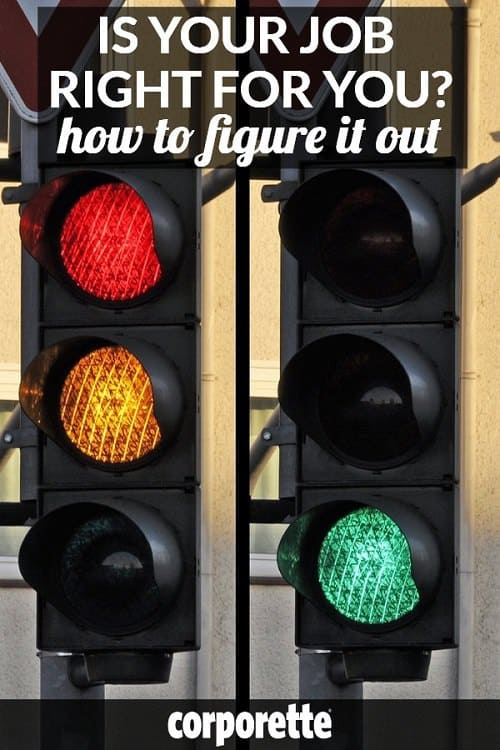 Do you like your job (or career)? If you were asked, "is your job right for you," what would you say? There are a number of different ways to ponder this question — whether the work-life balance you've got is the job/career is the work-life balance you want; whether the salary for the job is worth it to you; passion for the job or its goals; whether you think the job is "important" enough for you and the promise you hope you have. 
I recently sat in on an interesting talk from Carter Cast, the former CEO of WalMart.com (talking about his new book, The Right—and Wrong—Stuff: How Brilliant Careers Are Made and Unmade) (affiliate link), and he added a new way to know whether your job is right for you: the micro level, day-to-day happiness stuff, which he called Red Yellow Green. He noted that when he sat down and thought about his job as CEO, most of the day was red for him — stuff he didn't want to do, stuff he dreaded doing, stuff he felt was a waste of time.
On the flip side, when he thought about the job right before CEO, he found that his day was mostly green — he looked forward to it, thought it was a great match for his skills, strengths, and passions — and ultimately wanted to do the tasks in front of him.
(If your own skills, strengths, and passions are somewhat a mystery to you, this Fast Company interview talks more about the different personality types that may be at play when you do this assessment — we've talked personality tests before but Cast spoke highly of the Hogan test.)
I thought it was an extraordinary talk, and thinking back to my old legal career I knew exactly what he meant by "red" — the vast majority of my days were filled with red tasks.
So let's discuss here, ladies — if you look at your career (or job) from a micro-perspective of the day to day — how much of your day is filled with green tasks? How much of your day is filled with red tasks? Let's take it a step further — are those red tasks something you can delegate to subordinates? Are they growing pains (a necessary part of growing, after all, is doing the work you're not quite ready for yet) or are they just unpleasant tasks (to you) that will always be unpleasant? 
This post contains affiliate links and Corporette® may earn commissions for purchases made through links in this post. For more details see here. Thank you so much for your support!
We are a participant in the Amazon Services LLC Associates Program, an affiliate advertising program designed to provide a means for us to earn fees by linking to Amazon.com and affiliated sites.