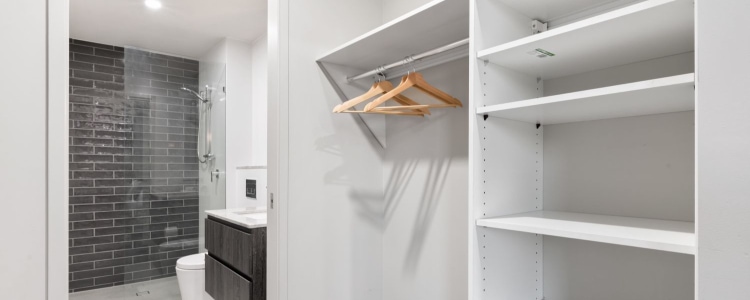 I keep seeing readers note that they are doing a post-pandemic closet purge — particularly their work wardrobes — so let's discuss. What are you getting rid of? What are you keeping? Are you getting rid of things because things no longer fit (gained or lost weight, body shape changed) or because your lifestyle has changed?
For my $.02, I remember seeing people in the first 6 months of the pandemic talking about how they got rid of 90% of their workwear, which seemed extreme to me. But then, I tend to be a hoarder — when I look at my closet to declutter it my question is not "does it spark joy" but "would it spark joy if I found this on a thrift store rack"? Which, admittedly, is probably the wrong question if you don't want a cluttered closet.
(I do kind of have a clothes purgatory — a pile where things go that are probably going out the door, but that get a second review before it's time to make the donation — and it's helped in some way because it's less stressful to put it in the pile.)
With the caveat that I'm a horrible declutterer, the things I would get rid of are:
clothes that are overly trendy – look at the shape of the sleeves, the lapels, and the shoulders more than the colors, in my opinion (unless you've had your colors done and you now know those colors aren't good for you!) — a lot of denim may fit into this category, sadly! It's ok to keep things if you love them, even if they are trendy
clothes that have never fit properly, would only fit properly if you lost the elusive 5 pounds, or required squeezing into significant shapewear
clothes that are too worn or damaged and were your "backup" clothes for whatever purpose…
I'd seriously question these kinds of clothes:
clothes you're holding onto for sentimental reasons — particularly big items like coats. I recently went through a spare bedroom in my parents' house and found about 15 coats that my mother and grandmother had worn — many were "WOW" moments because I recognized them from pictures or marveled at the designs, but a lot of them had rips or tears in lining or buttons missing, and none fit me or my mother. So I took pictures of many, kept maybe 3 of the coats that seemed particularly well preserved and cool, and instantly made about 4′ of space in the closet.
large numbers of clothes for situations that are now limited. Another example: many people go through a phase in your 20s/30s where it seems like you're going to weddings and showers all the time, requiring fun cocktail dresses all the time… but at a certain point those weddings and showers peter out. Do you need 15 wedding guest dresses? Probably not… so I'd strongly reconsider which ones to keep. This is where I'd look at your workwear collection – how many sheath dresses do you need? I'd keep 3-4 but if you have many more than that, strongly question why.
clothes you're hanging onto because of the tag alone. I'll admit I do this (again, I stink at decluttering) — I'm keeping things like the Celine skirt, the Armani pants, the Max Mara blazer… but I haven't fit into that Celine skirt in 10 years. (Hope springs eternal!)
Things I'd keep
Basics you can dress up or down – for example, simple t-shirts and sweaters that flatter you
Pieces that make great layering pieces, such as colorful blouses
undergarments like slips and camisoles (mostly because they don't take up a lot of space, and you will reach for them one day and realize they're gone…)
Those are my best tips on what and how I'd declutter. But let's hear from you guys — what are you purging from your closets? Are you doing so because of fit issues or because your lifestyle has changed? (After a big purge, how have you changed your shopping habits, if you have?)
Stock photo via Stencil.