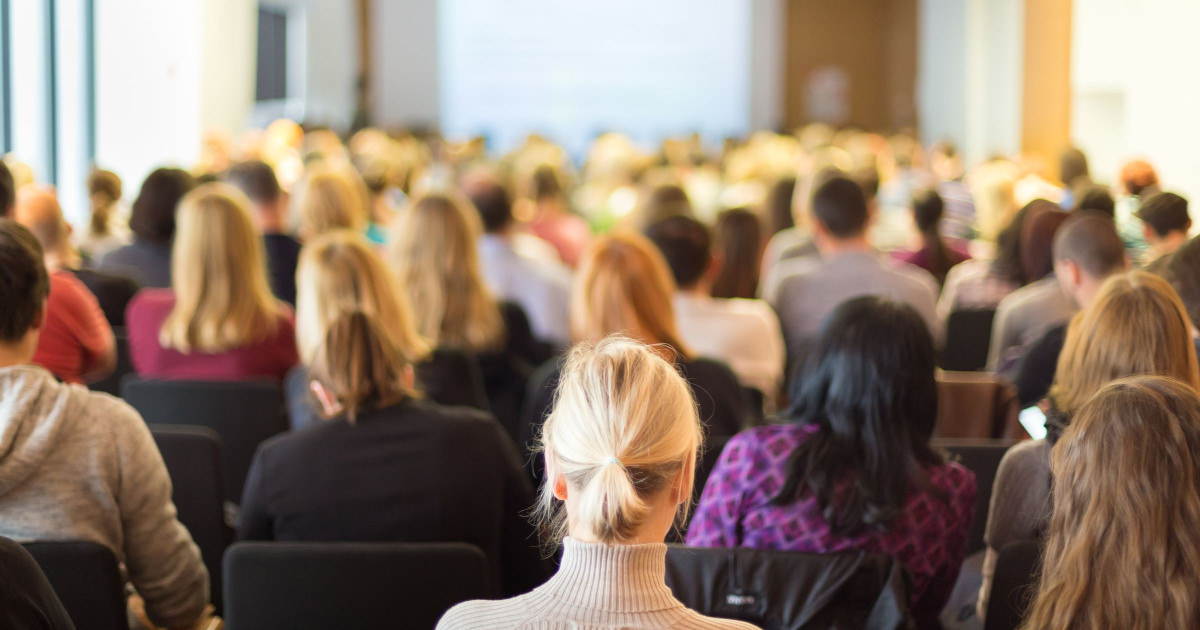 2019 Update: We still stand by this advice on things to bring to a conference (and links have been updated below), but you may also want to check out our more recent discussion of what to wear to a conference, as well as our roundup of business travel must-haves.
We haven't had a talk about conferences in too long — so ladies, let's discuss! What are your top 5 things to bring to conferences? What are you looking for most in a conference — networking, inspiration, or education? Any fun stories (successes or failures) of conferences to share?
My own list of the top 5 things to bring to a conference would include:
A tiny wall tap to expand the power outlet situation (this one or this one both look great — nice and lightweight). Everyone ALWAYS needs to charge their devices — and there are never enough outlets. Not only will you be able to charge when you need to, but you'll be the belle of the ball (both at the conference and the airport, if you're traveling).
Business cards. Don't forget your business cards — and have them somewhere accessible, such as in a pocket. Even though a business card sometimes feels a bit antiquated in today's day and age, I totally forgot to replenish my supply when I went to my last conference and was kicking myself the whole time.
A wrap. It sometimes feels like you can never get the temperature exactly right — so dress in layers. A wrap is great because you can wear it around your shoulders over a blazer, around your neck as a scarf if the weather outside is cold (or you miscalculated the level of cleavage showing that day), put it on your lap if your legs are cold, or fold it up and put it in your bag. (Bonus: it can be a travel pillow in a cinch.)
A snack you can carry in your bag. My go-tos would be a Luna bar, a KIND bar, or a small bag of almonds. After all, there are usually limited opportunities to refuel with food, and you never want food to be the driving focus of the event. If you have to wait around because you want to talk to a speaker after an event, or even run an errand during one of the designated snack periods, these can be a lifesaver!
A lightweight bag, preferably a shoulder bag. For some conferences or networking events, people feel safe ditching their bags and coats at the table, or at coat check. Other events, though, are either in public spaces, or with new, extremely large groups of people, and you won't feel comfortable ditching your bag. You may or may not know how you'll feel until the moment — so make sure your bag isn't going to hinder your networking. Lighten your load. Don't carry a bag that interferes with your ability to hold a drink, such as a satchel. (Am I the only one who's most comfortable talking to other people if I'm holding a drink? Very odd.) Finally, rethink that super expensive bag, if you tend to be obsessive over it (is it scratched? is it touching the floor? did she just KICK my BAG when she passed behind me?!?) — keep your focus on the conference instead.
Ladies, what are your top 5 things to bring to a conference? What's been the best conference you ever attended — and what made it great?
Psst: our top 6 tips for networking at conferences where you know no one, and what to pack on a one-day business trip.
Pictured: Shutterstock / Matej Kastelic.