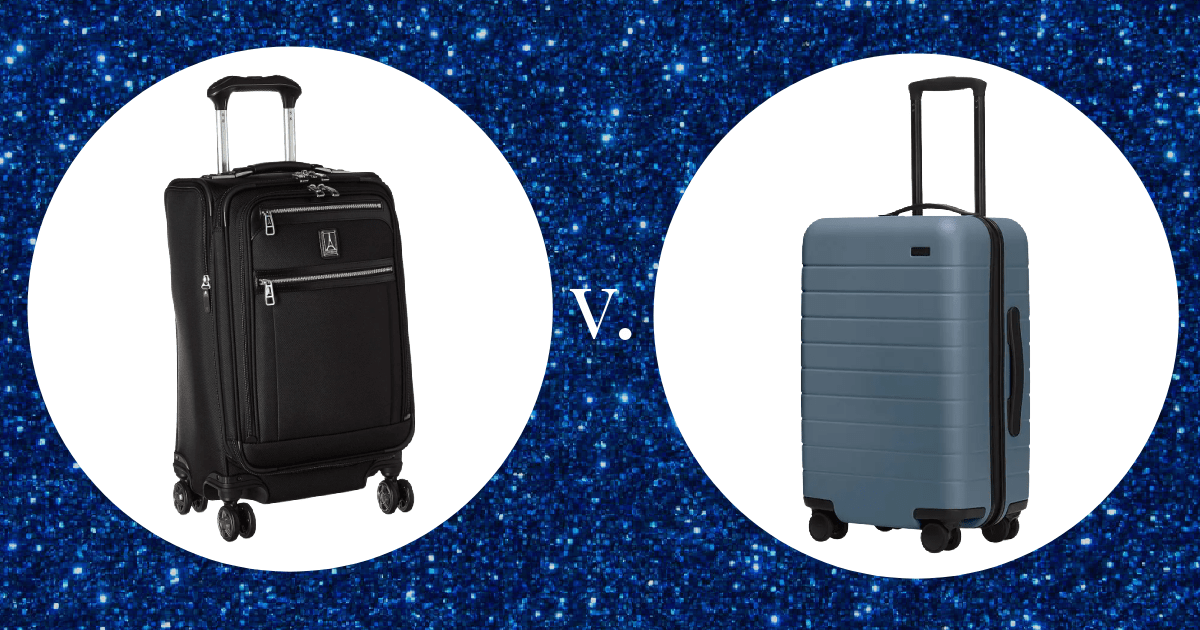 Where do you fall in the "hard-sided vs soft-sided luggage debate"? I've been updating a lot of older posts, including some on our business travel must-haves — I know not many people are traveling right now, but I thought this might make a fun discussion since there are so many luggage sales everywhere I turn.
So here are the questions: What's your favorite suitcase, and why? Do you believe in soft-sided suitcases (like the TravelPro Elite) or hard-sided luggage (like Away or these Samsonite ones)? Do you have a favorite weekender or collapsible bag that you bring with you on trips for souvenirs (cough, clothes you've bought on vacation)? Do tell…
(Wow — have we not talked about the best travel bags since 2012? Hmmn.)
This post contains affiliate links and Corporette® may earn commissions for purchases made through links in this post. For more details see here. Thank you so much for your support!
For my $.02, I have always preferred a soft-sided suitcase in the "hard-sided vs soft-sided luggage" debate. I'm one of those people who constantly "remembers" things to add at the last minute, and I like being to unzip a tiny portion while the bag is still standing up and shove whatever I've remembered inside.
I'm also a fan of external pockets — even if I'm only keeping things like a nail file, a protein bar, and maybe a magazine. If I'm traveling with my laptop or Chromebook I often stash that in the external pocket until I'm past the security gate.
(As a side note — if traveling by myself or with just my husband we always do carry-on only. But if we're traveling with the whole family it's just easier to pack huge suitcases and check them — particularly in the days when we had a stroller to navigate through the airport having multiple smaller rolling bags was just too difficult.
And I'm a huge fan of any "additional" bag with a travel sleeve to go over the rolling handles, whether it's a weekender, laptop bag, or backpack — reader favorite Lo & Sons is a great spot to check for bags with travel sleeves (and most of their wares are 40% off right now).
(Psst: Here's my TravelPro MaxLite review!)
That said, I know one of our guestposters who had traveled internationally frequently for work vastly preferred a hard-sided suitcase, noting:
For too long, I struggled with heavy luggage with two wheels only to arrive at my destination with wrinkled clothes and spilled toiletries. I've converted to hardside luggage with four wheels, and I'm never going back. It's light, so you can pack more and stay under the fly limit. Best part? You look calm, cool and collected as you roll your luggage easily through the airport and your hotel.
On the other side, RoadWarriorette has always preferred soft-sided suitcases, noting:
I think generally a soft sided suitcase is going to be a better bet for most travelers. They are more flexible and therefore able to squeeze into oddly sized overhead bins. There are usually more options for expanding, so if you do come home with more than you departed with it's not that big of a deal. Plus there are so many available [that] there are options across the budget spectrum.

However, if you have specialized equipment that needs extra protection then a hard-sided suitcase may be a good option for you.
Readers, how about you — where do you fall in the "hard-sided vs soft-sided luggage debate"? What is your favorite suitcase — and why?
These are some of the Corporette readers' favorite items for business travel…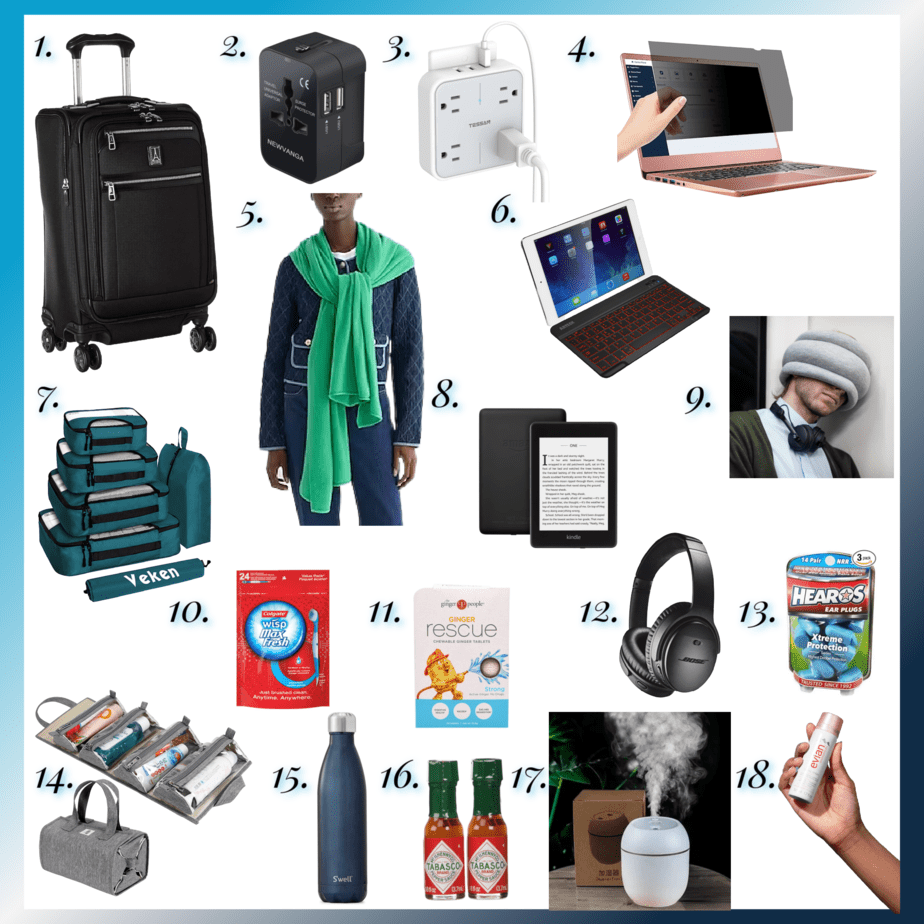 Hunting for lightweight carry-ons with a trolley sleeve for your rolling bag? As of 2023, Tumi, Lo & Sons, Cole Haan, Vera Bradley, and Baggalini are your best bets if you're looking for quality — but here are some other options (including super affordable Amazon ones) below. (Kat has this one and likes it!)