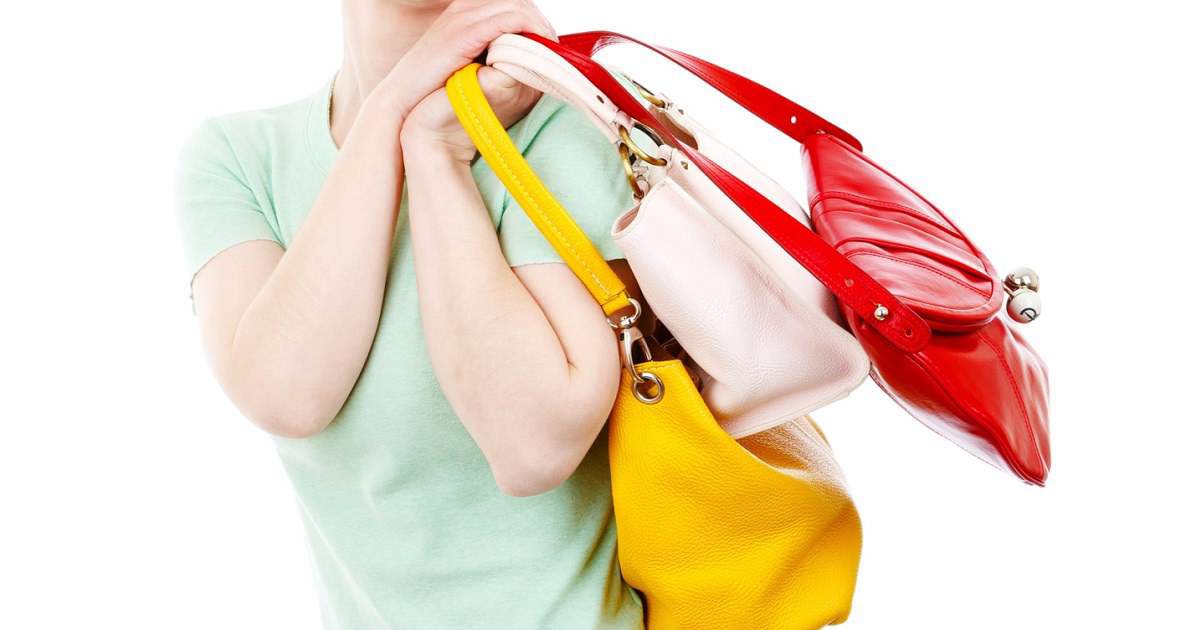 We've talked a lot about the commute to work over the years, but we just got a great question about how many bags you should bring to work — specifically, how many do you carry, how large, what stuff do you bring to work, and WHICH bags. Reader A literally just wrote in to ask this question, wondering how many bags you should bring to work, but it's such a good one that I can't wait to hear what the readers say: what DOES your schlep look like, what do you bring to work each day, and do you bring one large bag or several smaller ones?
Are the days of taking a work bag (lady briefcase type thing) + handbag over? I'm about to become a fully admitted lawyer and my totes just aren't working – plus it's a lot to take with me for client meetings! in my mind, two smaller bags is easier than a giant overstuffed one, and it does make it easy for spontaneous lunch and drinks plans, plus can be a little trendier. I want to invest in something really nice but am I missing something?
Such an interesting question, and I think this is going to vary HUGELY based on what everyone's commutes look like — and what your jobs look like. How many bags should you bring to work? When chiming in, please share a little about what your commute looks like:
(Pictured above: yeah, not like that. Photo credit: Stencil.)
how do you USUALLY get to and from work — drive? subway? taxi/Uber/Lyft? walk?
do you have a lot of meetings or other events that require travel during the day?
on a USUAL day how many bags do you carry with you — and what do you bring?
what does an unusual day look like for you — e.g., what bags do you take with you for court appearances or big presentations, or how do you bring bags to or from work if you're planning for, say, a long weekend at home with a lot of work?
what bags do you keep at the office for "last minute" things, either from a "last minute drinks!" perspective or a "yay I have to take home these three binders and review them asap tonight" perspective
This post contains affiliate links and Corporette® may earn commissions for purchases made through links in this post. For more details see here. Thank you so much for your support!
Psst: some of our favorite roomy totes!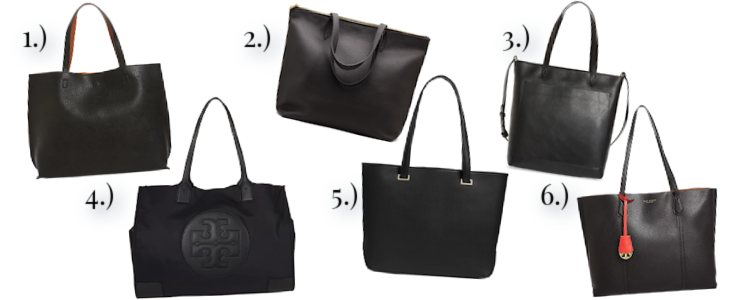 (Looking for a luxury work bag? Here's our latest roundup…)
For my $.02, going on my BigLaw days in NYC, here are my thoughts on how many bags you should bring to work:
My usual commute was a taxi to work in the mornings (definitely not great for the budget) or, weather and time permitting, a walk to work, followed by my working late enough at work to get the complimentary car home. (I usually considered my quitting time to be around 10:30 pm unless I really needed to stay later, so the "you can bill your client for a car home after 8 PM" deadline wasn't a problem.)
I rarely left the office during the day for client meetings or court appearances or things like that — almost everything was onsite, in which case I would leave my bag in my office and carry a padfolio or binder to the meeting or have documents sent to the conference room ahead of time.
Psst: Check out some of our latest favorite office padfolios as of 2023, below! If you want something monogrammed, check out Leatherology, Levenger, or (for a splurge), Smythson. (Slightly different, but similar: This gusseted document and laptop holder from Leatherology is also lovely; Cuyana also has something similar!)

I usually just carried a hobo or shoulder bag because when I was taking work home with me it was often because I just couldn't stand to be at work any more and needed to take boxes of docs or huge binders home with me, in which case a little tote bag would not have been of any help. (And if I did bring papers home it was usually things that didn't need to look presentable for anyone but me, such as Westlaw printouts for review or a draft of a memo or brief for my markup — so I would just fold them or roll them and stick them in my bag.) Every so often I would toss a sandwich, yogurt, or other food for work in my bag (string cheese, whatever) but they went right into the fridge once I got to work so I didn't really feel like they needed a special lunch bag.
An "unusual" day for me either looked like getting out of work early enough for a night out with friends or a date — if I was single and going out with girlfriends, or in a relationship with a guy, I might bring a second outfit to change into (a lower cut top, dangly earrings, cuter shoes, jeans, whatever) in a tote bag — but if it was a first date or an impromptu night out with friends I just wore whatever I had worn to work. Another unusual day for me: finishing work early enough that there was no point staying to get the car home, in which case I would usually walk home, weather permitting. (I remember figuring out once that a subway ride took 20 minutes, a taxi ride took 30 minutes, and a walk home took 40 minutes — so wherever possible I opted for the exercise and fresh air instead!)
Bags I kept at the office: so many! I kept a fully-packed gym bag, a few very large tote bags (like my Longchamp or the tote bags you get at conferences), as well as a tiny "lunch money" bag where I kept all of my customer reward cards for local restaurants, some cash and change, as well as having space for a credit card and my building ID.
I can definitely see how someone who drives to and from work regularly would have different needs — as well as someone who, say, is pumping breastmilk or has to carry a firm-sanctioned laptop to and from work, or a working parent who has a hard deadline to get out of the office because of daycare pickup or whatnot but plans to sign back on after 8:00.
Readers, how many bags do you carry to work? What's your advice for Reader A on how many bags she should bring to work?
These are some interesting products to help you cool down or stay cool on your commute… see more clever products like this in our Amazon shop!