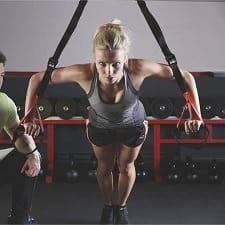 We haven't had a discussion on how to stay fit in winter (or fitness in general!) in far too long, so let's discuss today. Here are the questions:
what do you do to stay fit in the winter? If you go outside the house (running, gym, etc) do you have a backup that you do if it's too slippery/cold outside to motivate, or do you just not work out?
for those of you who stream your fitness (YouTube, Beachbody, etc), what are your favorite channels/trainers/programs?
for those of you who do apps for things like strength training, what are your favorites?
if you own a machine (elliptical trainer, rower, bike [or Fit Desk], etc) what do you own, and are you happy you purchased it?
I'm still finding my footing with fitness after my knee surgery and my second pregnancy, which left me with hip issues that flare up — but I'm more motivated and inspired than I've been in a while to get strong and hopefully get back to running in a few months. These are the fitness things I see the readers talk about most often — if there are any devotees of these programs or any others I'd love to hear you comment!
What are your best tips for how to stay fit in the winter? Is anyone doing any intense new workouts as part of your resolutions? What's your favorite kind of winter/housebound exercise, and why? 
Psst: here are our most recent posts with tips before you hire a personal trainer, how to fit lunch workouts into your workday, and our best tips on packing a gym back for the office.
Picture via Stencil.