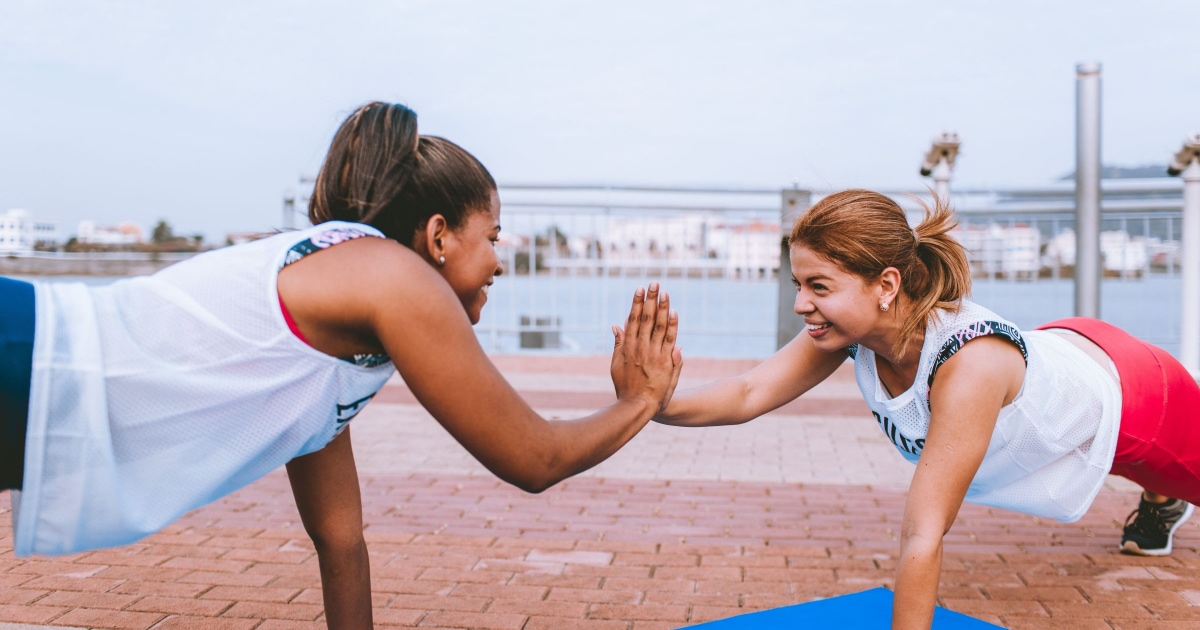 2020 Update: We still stand by these 7 tips to help you hire a personal trainer, but you may also want to check out our post rounding up the best streaming workouts to do at home.
Have you ever tried to hire a personal trainer? Did you find it was a good experience, a mediocre one, or a bad one? Do you have any tips for others on how to hire a personal trainer and get the best experience possible? It's been quite a while since we talked about finding a personal trainer, so let's discuss it today. (We've also talked about lunch workouts and lifting weights, and fitting exercise into a busy day.)
You have a few options if you want to hire a personal trainer: join a gym and pick one of its staff trainers, find a trainer who works out of his or her own private space, or choose someone who'll come to your home to work with you. But how do you find the right professional?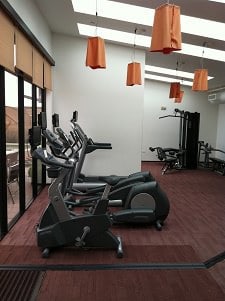 Finding my personal trainer (whom I've worked with on and off as my budget permits) was pretty easy for me — I found her through an online search and have been happy with her services — but the advice we'll share below, which includes tips from Corporette readers, goes beyond Google:
The #1 Tip to Help You Hire a Personal Trainer: Determine Your Goals.
Do you want to train for a marathon or other event? Do you want to get healthier before trying to get pregnant? Do you want to lose weight, improve your endurance, reduce stress, feel more energetic, get stronger, or look better for your upcoming wedding or vacation?
Decide what sort of personal trainer you want.
Would you prefer someone who's warm and chatty, or all-business? Would you like your trainer to keep you accountable by checking in with you each week about your meals and workouts or asking you to step on the scale every session? Do you want someone to design home workouts for you? Do you want nutritional advice or do you want your trainer to only focus on exercise? Does it matter to you if your trainer is a man or a woman? (There are even online-only personal trainers, such as those with Wello!)
Make a shortlist.
Assemble a list of names by asking friends, family members, and coworkers; checking reviews on Yelp; and searching by location on sites like IDEA Health & Fitness Association and The American Council on Exercise, which gave me the names of 211 and 97 trainers, respectively, within 10 miles of my zip code (in my medium-sized city). Findyourtrainer.com lets you search by location type (health club, private studio, your home), time of day, price range (from under $80 to over $120), gender, number of clients (individual, partner, or small group), and weekend or weekday. You can also fill out a simple form on the site to receive personal recommendations to help you hire a personal trainer.
Make sure the people on your list know what they're doing.
Personal trainers can earn credentials through the American Council on Exercise (ACE), National Strength and Conditioning Association (NSCA), National Academy of Sports Medicine (NASM), American College of Sports Medicine (ACSM), and National Federation of Personal Trainers (NFPT). (Here's a chart that breaks down this alphabet soup; it's aimed at aspiring trainers so it goes into detail.)
Interview the candidates.
These services aren't cheap, so you'll want to hire a personal trainer who closely meets your requirements and who you feel comfortable with. Explain what you're looking for and what your goals are (see above), and see if you click personality-wise. Ask any specific questions you might have — for example, how the trainer would work around a specific physical problem you're experiencing (e.g., bad knees). Check if the trainers provide a free trial before clients commit to a package of sessions. And if they start pressuring you to buy special shakes, supplements, etc., consider it a red flag.
If you have a limited budget, get creative.
Depending on where you live, you might pay $35 to $65+ per hour for an independent personal trainer. If that sounds steep, find someone who offers group or partner training — you can save money by sharing sessions with a friend or two (and it might even be more fun). Try the YMCA or your town or city's recreation department — or, if you belong to a gym, ask if it offers small-group strength training classes. If you're self-motivated, hire a trainer online to design workout routines for you.
If you're really pressed for time, let the trainers come to you.
One reader had good luck with this method, but YMMV: She placed an ad on Craigslist that explained exactly what she and her husband were looking for in a trainer. Although she could tell that many of the messages she received came from people who barely had read her ad, one stood out. She hired him and he turned out to be a great choice.
Looking for great workout shorts? See reader favorites and more in our recent roundup of the best shorts for summer…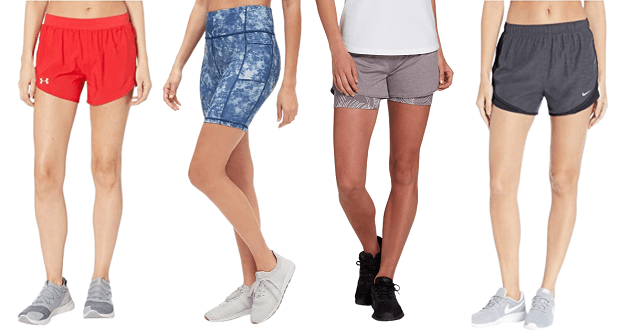 Corporette readers shared a few location-specific recommendations, which we thought we'd pass along; bear in mind these are a few years old.
If you've been lucky enough to hire a personal trainer who was a good match, how did you find him or her? How has your trainer helped you reach your goals? What's been the most helpful thing about working with someone one-on-one?
Further reading:
Originally pictured; 2020 updated images (women high-fiving while doing planks) via Stencil.