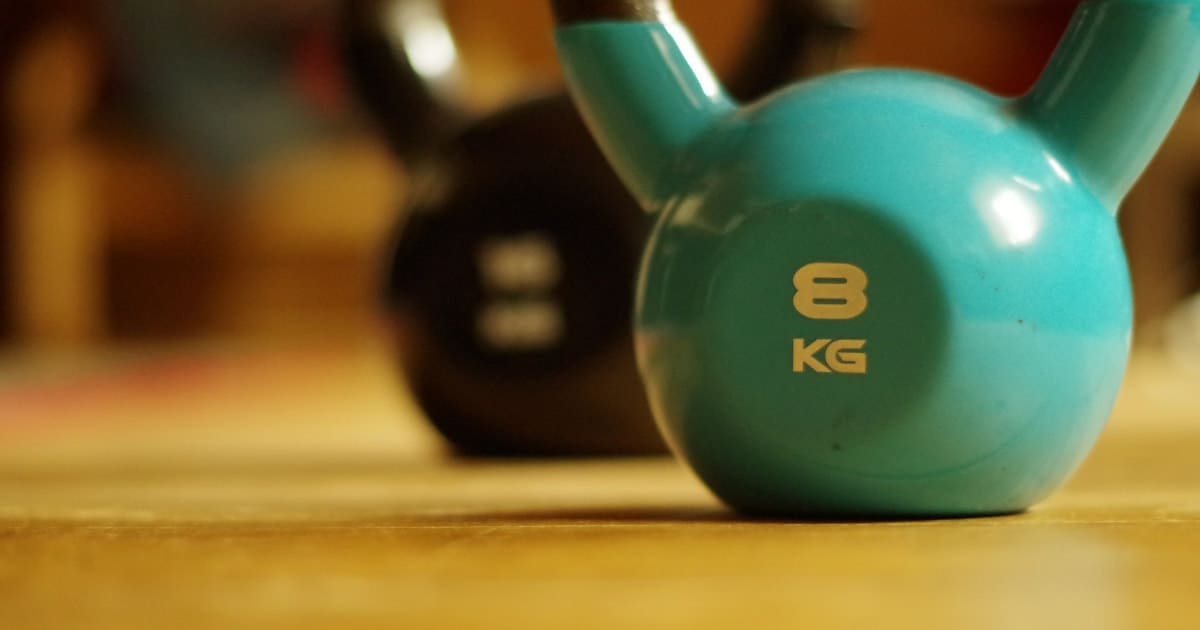 Lunch workouts: are you able to fit them into your workday? What are your best tips and tricks for exercising during your lunch break? I've blogged before about some of the quickest workouts you can do at work, as well as some of the best workout DVDs you can even do in an office — but we haven't talked about this in far too long, so let's discuss.
Lift weights. Cardio is great for getting out anxiety, but strength training plays an important part in burning calories, setting your metabolism, and keeping your body and bones strong — and a plus for weights is that you don't necessarily sweat a ton while doing them, making for an ideal midday workout. Another option if weights aren't your thing: look for a studio class like barre, yoga (not bikram!) or Pilates.
Make it easy to freshen up. Get over the idea that you need a full shower — dry shampoo and baby wipes can go a long way after lunch workouts. Here a few things to try instead of a real shower, depending on how sweaty you get and what's important to you to clean:
If you really want your body clean, but are OK with dry shampoo on your hair: wear a shower cap so your hair stays dry in the shower.
If you're okay with just wiping down your body with baby wipes (or post-workout wipes like these) but want your face clean: wash your face.
If you have bangs (or other parts of your hair) that look horrible after the gym, consider just washing them, either in the sink or shower, and leaving the rest of your hair tucked into a shower cap.
Move your "lunch" break. When I worked in an office, I often worked until 8 PM or even 10 PM. Work permitting, I found that a great time to go to the gym was 4:00 or later. You can come back to the office just as your support staff is leaving and meetings are winding down, which means you can switch from weekday clothes to to evening/weekend workwear, i.e., comfy clothes. Know your office, but I think wet hair in a bun or clip would be more accepted at most offices after 5PM than right after lunch.
Keep it simple. If you're trying to move more or start a fitness regimen, remember that exercising doesn't always have to mean a SoulCycle class or CrossFit session — going for a 20-minute walk at lunch or a coffee break is a great way to get started with lunch workouts.
Ladies, how do you fit exercise into your workday? Are you a fan of workouts in the mornings, evenings, or afternoons? How do you commit to lunch workouts?
Looking for great workout shorts? See reader favorites and more in our recent roundup of the best shorts for summer…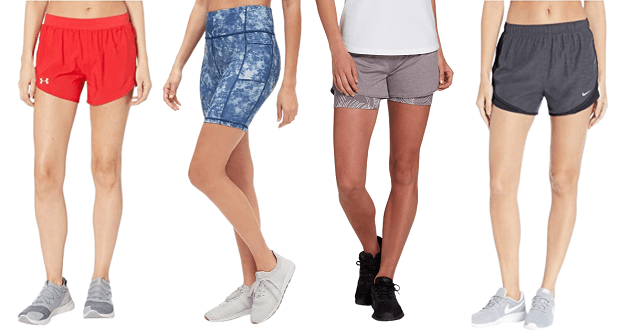 This post contains affiliate links and Corporette® may earn commissions for purchases made through links in this post. For more details see here. Thank you so much for your support!
Original picture (2016). Current images (2018) via Stencil.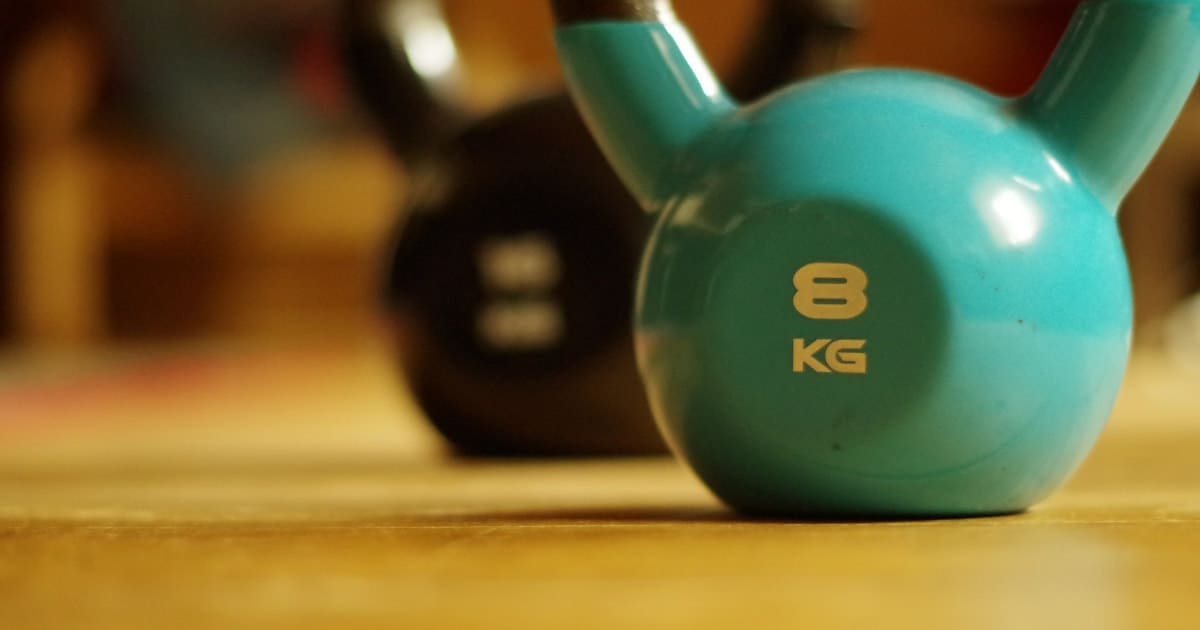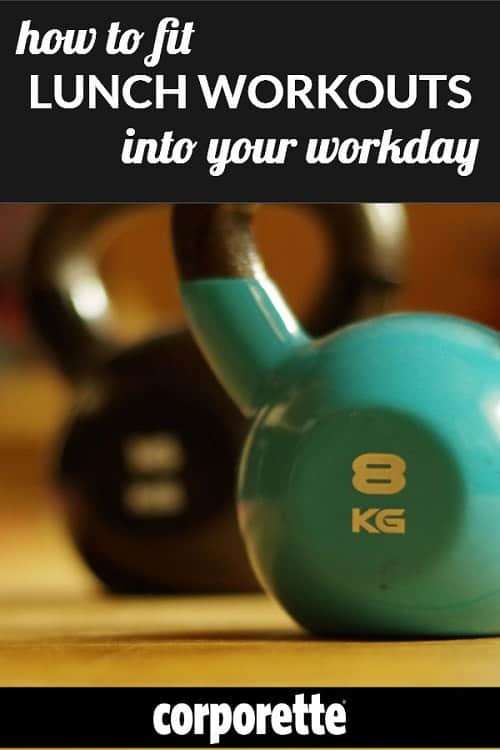 We are a participant in the Amazon Services LLC Associates Program, an affiliate advertising program designed to provide a means for us to earn fees by linking to Amazon.com and affiliated sites.