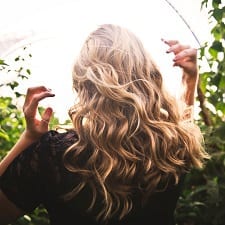 Is curly hair professional enough for interviews? Reader R writes in to ask the question, which has come up a ton of times in comments but hasn't been discussed directly. So let's talk about it. First, her Q:
I am 23 and interviewing for a new position. I have the suit/shoes/accessories combo set for interviews, but my problem is my hair. I have very curly (shoulder length)hair, which is made more curly because I live in the very hot, humid South. I do have any frizz under control (with a veritable arsenal of hair products), but I have had trouble deciding exactly what to do with my hair on interview. I have worn my hair both straight and curly for interviews in the past, but it takes forever to blow my hair out, and it seems like my potential new bosses should see me the way I will really look when I come to work everyday. What do you think?
This question hits near and dear to my heart because, as I've mentioned a few times, the older I get, the curlier/wavier my hair gets. For my $.02: There is nothing unprofessional about curly hair. It looks beautiful, and a lot of strong, professional women I know (whose style I envy!) in fact have long curls. Furthermore, I strongly believe that it takes more time and energy to FIGHT your hair's natural texture than it does to work with it — time that, frankly, is better spent elsewhere for most women. (Current images (2018) via Stencil. Originally pictured (2011):  Curls 1/27/09, originally uploaded to Flickr by dianecordell.)
That said, I think a few facets of The Curly Life give women pause as to its professionalism. A lot of these are personal observations, so I'm curious to hear what my fellow curly girls will say.
a) Wet hair is not professional. My curls/waves look best if they airdry. Which means that either I have to be up and out of the shower about an hour and a half before leaving for the destination, or I show up with slightly wet hair (depending how cooperative the commute is). Most women would agree that wet hair is not professional. So if you're going anywhere important — certainly to court, a big meeting, or an interview, or even just for your regular office look — your hair should be dry.
b) Personally, my curls are unpredictable, which means that for me I would not rely on them for an interview. Some days I'll come out of the shower — having used the same products I used the day before, the same drying techniques I've used before — but something in the air that day makes them dry beautifully. And I feel like a million bucks on those days! Other days I'll repeat the exact same techniques and come out looking like a frizzy-haired mess. I'm still working out the kinks (ha ha) to my system, but for now if I have anything important going on then I'll probably get a professional blow-out or flatiron my hair (which is so, so much worse for your hair than a blow-out). Pulling your hair back is another option. I totally envy those curly girls who have their systems down pat — my own curly hair system has gotten a lot better over the past year or so but it still needs tweaking. (I'd say what I'm doing now, but it wouldn't be a complete discussion without a list of the things that I've tried and rejected, which would take too long and, I suspect, not be that interesting for anyone but me!)
c)  Next-day curls are something unto themselves. This doesn't relate to professionalism, but it does factor into time (and is one of the reasons why I will spend more time in the winter to blowdry my hair). I've tried a number of products designed to "perk up" next day curls, but they all offend me in some manner — either they smell too much, they make my hair too crunchy, or they make my hair LOOK too crunchy or wet (just a spritzer filled with water seems to work best for me if I try anything). So in the winter, when it takes forever for my curls to dry and the air is fairly dry anyway, I will spend 5-10 minutes trying to blowdry my hair straight, which is all I generally have patience for. (I do find that anti-frizz treatments help tremendously, specifically John Frieda Frizz-Ease Hair Serum, Extra Strength Formula
or Lotus Shield Frizz Control Anti-Frizz Treatment. I'm looking forward to trying the reader-recommended John Frieda Frizz-Ease 3-Day Straight Semi-Permanent Styling Spray
this fall.)  This past winter it was really easy to ride that one blowout for 2 or 3 days because I wasn't working out (I was way too nauseous and exhausted from December to February anyway) and when I started working out again I was primarily doing workouts that didn't work up quite a sweat… I'll be curious to see how it goes this winter when I return to more rigorous workouts like running and my beloved Jari Love/Jillian Michaels/The FIRM DVDs. (For the record you can run well into your pregnancy — one rockstar friend ran up 5-10K daily up to her 8th month! — but one of the first pregnancy symptoms that hit me was a real lack of lung capacity, so running was really uncomfortable. Aerobic DVDs aren't generally encouraged because your balance is off and your risk of falling is greater.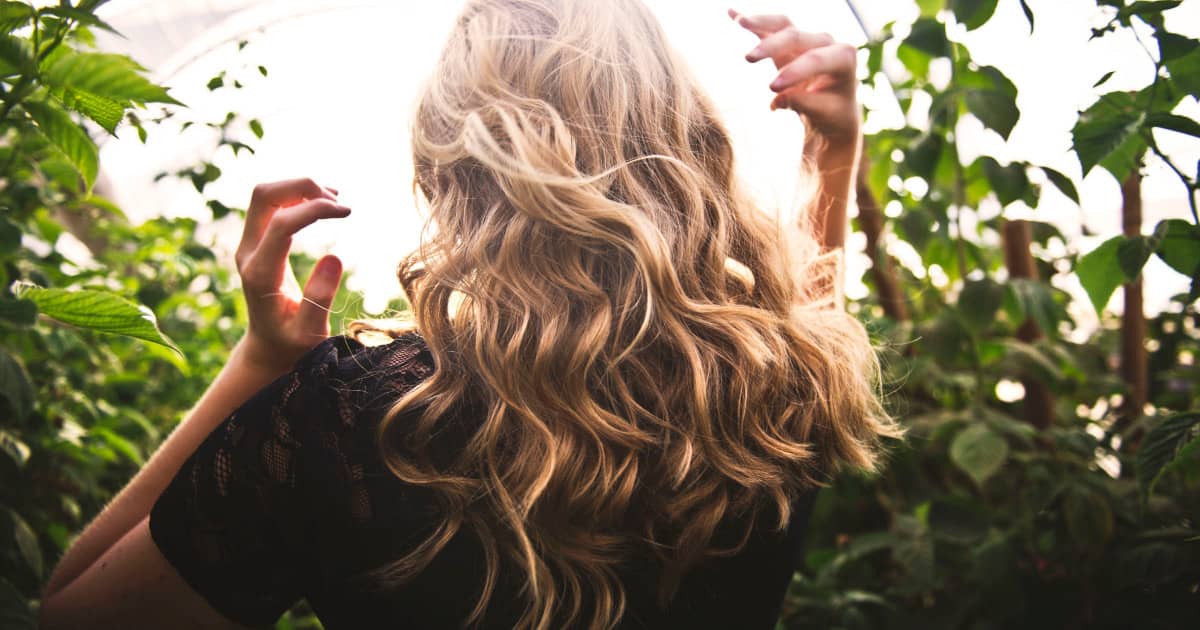 )
Those are actually the most negative things I can come up with for curly hair — so if Reader R has her system down better than mine, I encourage her to go to the interview with her regular curly hair. Readers, what are your thoughts on the professionalism of curly hair? Does anyone think that curly hair, in and of itself, is NOT professional — and if so why? For those of you with curly hair, what are your best tips for getting it consistently styled? Do you think curly hair is professional enough for interviews?