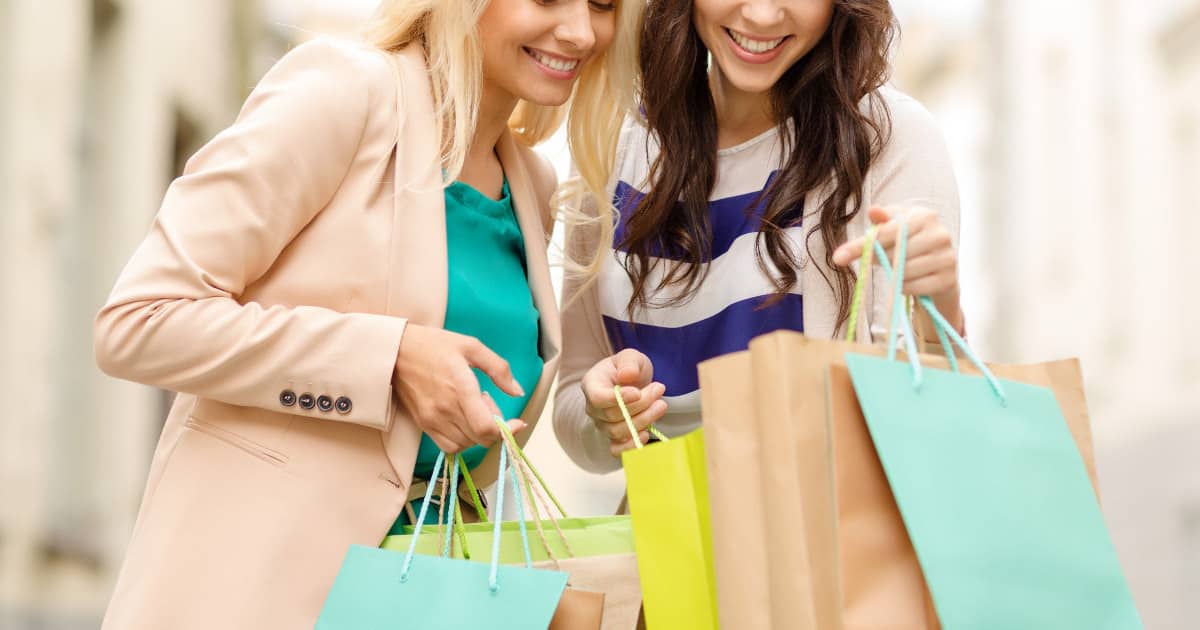 One of our most popular posts a few years ago was our roundup of 30 workwear fashion start-ups and independent brands — so I asked Rebecca Berfanger to update the list with nine fresh new labels for workwear! Here are 9 more office fashion stores every working woman should know about! – Kat
While we all have our go-to stores for workwear, they're often the same stores your work friends have — particularly if there's an Ann Taylor or Banana Republic near your office. So it doesn't hurt to seek out workwear stores off the beaten path to spruce up the daily wardrobe, particularly when it comes to office clothes!
Whether you want a more curated wardrobe, a custom-made skirt, a longer lasting and more classic style, or even just a button-down shirt that will actually fit, these 10 fashion start ups with internet-friendly shopping options will inspire you to at least consider your next fashion purchase, even if you might need to wait until payday.
This post contains affiliate links and Corporette® may earn commissions for purchases made through links in this post. For more details see here. Thank you so much for your support!
Cuyana
Embracing their "fewer, better" philosophy, the women behind Cuyana offer high quality classic pieces—lightweight Italian wool skirts, crepe de chine silk tops and dresses, Italian cotton cashmere silk sweaters—inspired by the their love of travel, and a desire to have a lean closet.
In fact, if you buy with the "lean shipping" option, you'll receive a bag to send them your gently used clothes and get $10 off your next purchase. Prices range from $135-$250 for tops, $95 for shorts, $195 for skirts, $95 to $315 for dresses.
La Ligne New York

Inspired by the ever-classic stripe, former American Vogue editors Meredith Melling and Valerie Boster along with Rag & Bone alumna Molly Howard founded La Ligne New York. They offer a mix of staples and statement pieces fit for the office or a more casual (or less casual) setting.
You can also check out hand-written profiles of some of their fans, including Mindy Kaling, Allison Williams, Nicole Richie, and Olivia Wilde on their website. Prices range from $85-$345 for tops, $195-$350 for bottoms, $300-$500 for dresses and caftans, and $295-$875 for outerwear.
Laveer

If your office allows for a little more of a rock-n-roll style—perhaps you work for a boutique firm for musicians and artists—or just want to dress like you do, Laveer has you covered. Former Shopbop fashion director Kate Ciepluch started the company in 2012 to help women find more tailored pieces.
Even if cropped flare pants and bustier-style button-up and snap-up vests aren't quite en vogue in your workplace, Laveer offers a variety of styles of blazers, including its most popular military-style Kadette, to jazz up your wardrobe. Price range from $495-$546 for blazers, $282 for cropped flare pants, and $295 for button-up bustiers.
Maven Women

Following her work as a labor and employment lawyer and later at a nonprofit with a focus on global issues and modern day slavery, Rebecca Ballard founded Maven Women, a clothing company that is in line with her own values.
To start, fair trade, eco-conscious, artisanal clothing company Mehera Shaw in India manufactures the dresses out of 100% organic Indian cotton certified by the Global Organic Textile Standard. You can also vote on the styles you'd like to see them offer next. Prices: The Amira and Sarah dresses, available in twilight, sapphire, and currant, are available for $200. Keep an eye on their website for presales and sample sales.
Ministry of Supply

After its founders met at MIT, Ministry of Supply was born as a clothing company based around breathable and functional yet office-appropriate fabric and style.
Their Easier Than Silk and Luxe fabric tops are wrinkle-free and washable, their Structure Your Day pants offer enough stretch that they feel like yoga pants without looking like you just left the gym, and their seamless blazer is "printed" using WHOLEGARMENT technology in New Jersey. Prices range from $45-85 for tops, $105 for pants, and $285 for blazers.
Modern Citizen

With a similar aesthetic to Gap brands—wardrobe staples in mostly neutral solids and stripes—Modern Citizen was founded by Gap alum Jess Lee. Also based in San Francisco, the fairly new fast fashion brand posts new items on the site every three to five weeks. The website is organized by Weekend, Work, and Evening, to help you sort through what exactly you are shopping for. With the exception of a handbag, all clothing and accessories are priced under $200.
Rita Phil Custom Fashion

Named for the lead characters in Groundhog Day, Rita Phil Custom Fashion offers a solution to always saying the same thing every day: "I have a full closet, but I have nothing to wear." Provide your measurements and preferences in terms of fit and fabric, even the length and lining, and Rita Phil does the rest to help you through your existential crisis, at least when it comes to your skirt options.
They also offer a video chat and a crazy good return policy if customers aren't 100 percent satisfied. Prices range from $99-$180. (BuzzFeed's Kristin Chirico also endorsed these custom skirts.)
Senza Tempo

A worthwhile splurge, Senza Tempo, or "timeless" in Italian, is meant to be a staple in your wardrobe for years and not just for a season. It is inspired by the elegance of leading ladies in classic films such as Audrey Hepburn, Brigitte Bardot, and Grace Kelly. In other words, it's feminine by not too girly, classic yet modern, sophisticated and sexy. Plus, everything is manufactured in downtown L.A. Prices range from $150-$450 for tops, $450 for skirts, and $625 to $950 for dresses.
Thirteen Seven

We've all been there. Getting ready in the morning only to learn your favorite button up blouse just doesn't want to keep you modest that day. Thirteen Seven has engineered a shirt with reverse buttons to prevent what the company calls the dreaded "boob gape." Available in dusty blush, matte olive, and the classic paper white, the shirts are machine washable and made of Japanese combed 100% cotton. All shirts are listed at $148.
Readers, have you tried any new labels for workwear lately? What's the number one reason you seek out fresh workwear labels — is it to differentiate your wardrobe, get custom fits, support smaller businesses, or something else? Do tell…
Stock photo credit: Shutterstock/Syda Productions.
Here's a crazy big pin if you wanted to pin all of them at once…