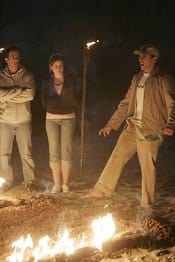 What do you wear to an off-site company retreat at a center with both a conference center and hiking trails — and a dress code of "casual"? Poor Reader M is stuck with this problem on her first day of work, adding yet another layer of complexity…
I'm starting a new lawyer job next month that I'm very excited about. I would normally wear a suit to my first day of work, but my department has scheduled a retreat for the same day I start work. I have been asked to attend the retreat, but I have no clue what to wear. The retreat will be at a facility that has both a conference center and hiking trails. The email said "casual." What on earth does that mean!?!? Are we talking work casual, like a respectable dress with flats? Weekend casual, like nice jeans with a blouse? A sundress? How do I make the right first impression without being overdressed?
Wow. To Reader M, my apologies — this situation stinks!
2020 Update: These are some of the best jeans for work (affiliate links): 1) Paige 2) Madewell 3) Topshop 4) Wit & Wisdom 5) Levi's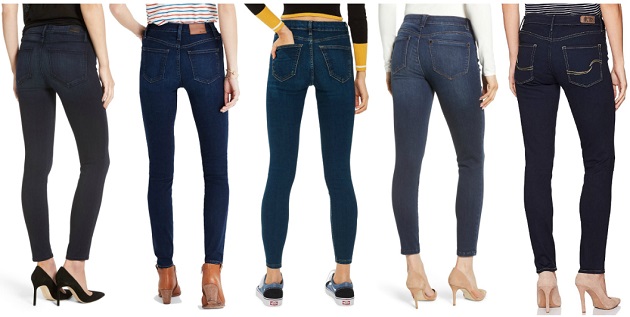 I don't think there's any way you're going to get out of this without just picking up the phone and talking to someone in HR. My $.02: pick out what you think you should wear and run it by the person during your brief phone call. In general I think you want to look friendly, detail-oriented, and responsible, so if this were me I'd probably go with washable trousers, a "nice" t-shirt, flats or comfortable heels (maybe a wedge in case you have to walk on grass), and an accessory that looks good both with a non-suiting blazer (to be kept in your car? folded on the back of your chair?). A good question to ask during your conversation: whether there are any pictures of last year's event in the company newsletter or whatnot. Another option here: call the manager of the facility and ask what he or she sees most often. You never know — she may be able to give you extra insight into the day's plans (such as, well, you wouldn't want to wear X because it might get dirty during the
fire walking
portion of the day!). In general, though, readers, let's discuss —
have you been to any off-site company retreats that have both a conference center and hiking trails — and if so what did you wear? Would you dress differently if your FIRST DAY were the day of the company retreat (such a new-kid-new-school vibe, right?!)? What does a "casual" dress code say to you anyway?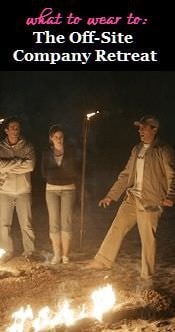 We are a participant in the Amazon Services LLC Associates Program, an affiliate advertising program designed to provide a means for us to earn fees by linking to Amazon.com and affiliated sites.