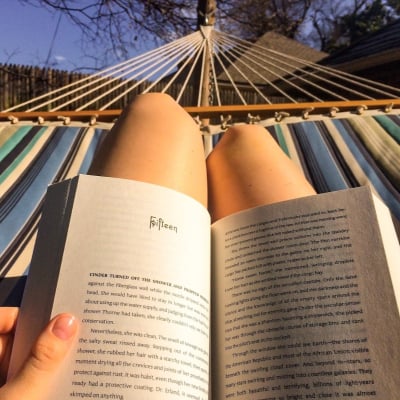 With the Fourth of July right around the corner (and a nice four-day weekend for most US readers), I'm sure a lot of people have travel plans. For those of you who don't, though, I thought we'd talk about staycations —
what are your favorite things to do on staycations?
For my $.02, I've enjoyed a number of staycations through the years…
Museums. For a long time, I used to take a regular museum staycation in the beginning of the year (usually either over the 3-day MLK weekend or the 3-day President's Day weekend) — I would pick a few museums that I hadn't been to in a while, or had great exhibits I hadn't seen, and try to my tourist thing in NYC — and go to at least two a day. I would normally be exhausted after the weekend, but I really did feel like I'd learned a lot (and felt like a tourist!).
Self-study. I also used to take what I called "self-study" staycations, particularly when I used to visit my parents for 5-10 days around Christmas and New Year's. I'd pick a topic I was interested in, get a ton of books out of the library on it, take notes, and try to really learn the topic. I've done this on small space design (to prepare for living in my post-law school studio), on maintaining weight loss (after I'd lost a lot of weight on Weight Watchers), and on investing. It kind of bums me out that I can't find my notes on these topics, but it really was like taking a mini-class in whatever topic I chose. Obviously mine were pretty lightweight topics, but you could pick a period in history, a skill (photography has always been on my to-do list; so has coding) or more.
Friends. It's harder to do on holiday weekends like this where most of your friends are probably out of the city, but it's a great time to really fill up your social calendar and catch up with friends.
Binge reading/watching. I never quite feel like I've made good use of a weekend when we just lie around and binge-watch episodes of a show (or a long movie series), but of course we have watched all six hours of Pride and Prejudice in a single sitting, and entire seasons of Battlestar Gallactica and Buffy the Vampire Slayer in single weekends. It's also always a nice mental break to be able to just chill out with a brain candy book like a Harry Potter or the Hunger Games trilogy and let that take up the long weekend.
Day trips. I've never quite gotten into the daytrip mentality — I love New York City! — but we spent last weekend visiting my in-laws a few hours north of NYC and I'm starting to appreciate all the vineyards and quaint country activities that are close to the city.
Readers, what do you like to do on staycations?
2018 update images via Stencil. Originally pictured: SD Backyard Hammock, originally uploaded to Flickr by bowenmurphy.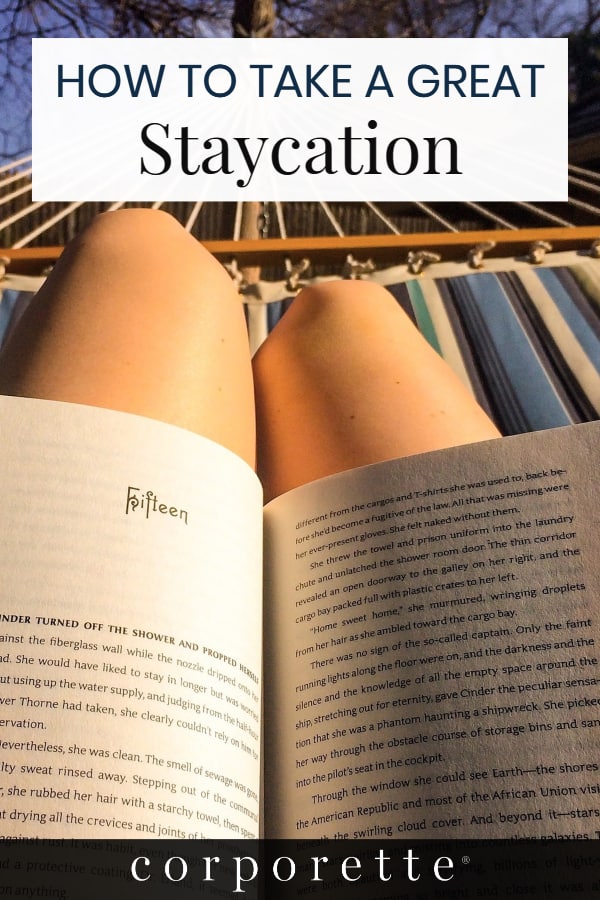 We are a participant in the Amazon Services LLC Associates Program, an affiliate advertising program designed to provide a means for us to earn fees by linking to Amazon.com and affiliated sites.