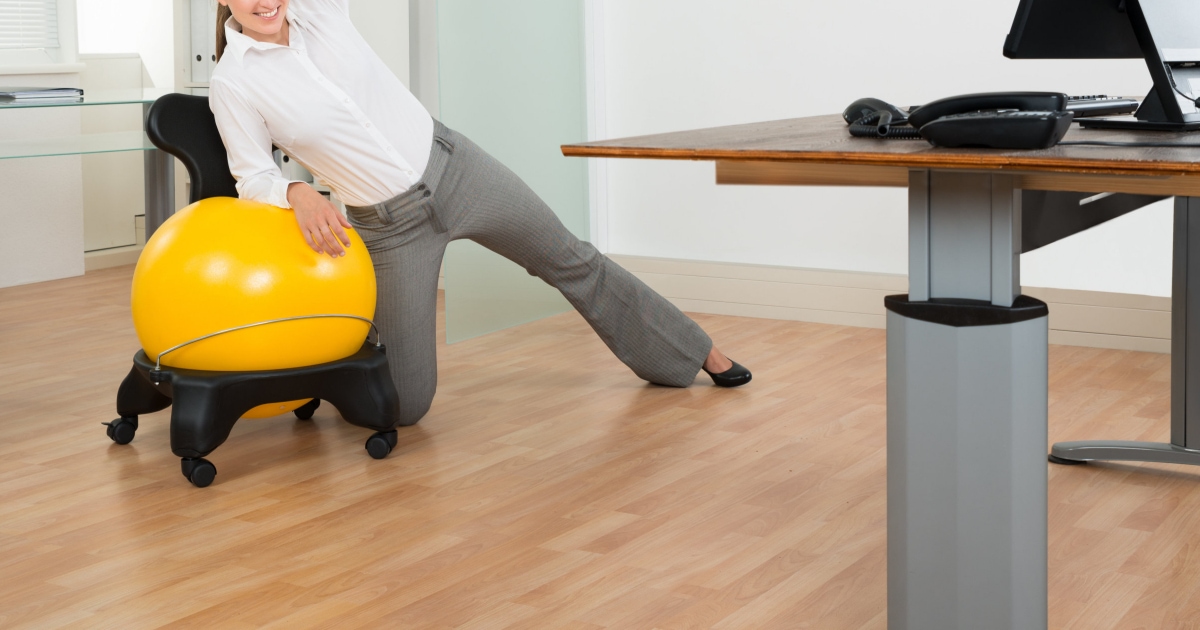 2019 Update: We still stand by this advice on the logistics of decorating your office— you also may want to check out our most recent discussions on office decor, including how to make your office more comfortable.
Decorating your first office is always exciting — but the logistics can be a little intimidating. How do you get furniture in to the office? How do you hang pictures up? Reader D has some fabulous questions…
I just accepted a job offer to start next month in a senior position at a non-profit. I managed to negotiate a private office into the deal. I am coming from cubicle land so this prospect both excites and scares me. I obviously need to wait and see what the office looks like before planning anything but wanted your advice. I plan to probably bring my framed degrees with me as well as some professionally framed pieces featuring news clips of my work, etc. but how do I go about bringing them in/hanging them up/etc.? Also, I was reading an old post on personalizing an office where people suggested bringing in real furniture, rugs, lamps. How? I guess I could drive one day, but do I just one day after I start working start just moving things in my office? That seems so strange to me… I'm not sure if I will have access on the weekends, but that seems like the logical solution maybe, but what if not? I don't want to burn bridges by decorating but I want to make my office my own… so what do I do?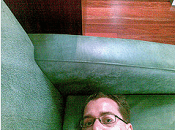 Great questions (and congrats on your forthcoming private digs)! We've talked about office decor a few times in the past — whether the best office is big or well located, how to liven up your office (without making it "too nice"), what ergonomic things (chairs, keyboards) you should consider requesting or adding,  when an office is too messy, as well as when an office is decorated too nicely — but we haven't really talked about the actual logistics of decorating your office.
(Pictured: Long day at the office, originally uploaded to Flickr by thewinchester.)
I think this is going to be specific to every office, but here are my suggestion with how to proceed:
– Day 1. Show up with yourself. In a suit. Maybe with a favorite pen or notepad. Don't bring anything else that you intend to leave at the office. As you meet people that day and look at other people's offices, assess the level of decoration (among everything else you're doing that day). In my BigLaw firm some of the partners had decorators come to do their offices — many walls were painted or wallpapered, artwork was hung, huge desks presided, and lux couches and armchairs filled the space. In my non-profit legal job, everyone (including the VIPs) used furniture that looked as if it had been abandoned by the side of the road sometime in 1994, or perhaps purloined from a college dormitory garbage bin. So this is really going to vary by office.
– Day 2. Bring a bag with you of a few office necessities — for me that would be tissues, hand sanitizer and lotion, and maybe an extra sweater or wrap. See how that goes — are things still there on Day 3? Are people coming in to grab a tissue?
Stay tuned for a roundup of little things to make your office more comfortable!
– Days 4 and 5. Maybe bring a few more small items with you — a few framed pictures of your loved ones (to be stood on your desk or shelf, not hung on the wall). Maybe something colorful. If you bring something larger (such as a framed degree), lean it against the wall until you figure out how to hang it up (see below).
– Day 5 (or your first Friday). Ask about weekend access to the building, if you haven't already been told.
I would probably wait another full week before bringing stuff in on the weekend. This lets you assess how the weekend went at the office (e.g., were cleaning crews there? Were the offices in use by another entity, such as a colleague using it to hold alumni interviews?). If there IS no weekend access, start watching the flow of the working week — in some offices everyone is in at 8 but out by 6, so you could plan to do it one night at 7 pm. In other offices, the office is empty at 8 but still humming with lots of people at 7. From here, I would assess the situation.
What does your office need? Color? Consider artwork instead of or in addition to your degrees. Light? Consider a great lamp that you love. A more comfortable desk chair for you? Ask if they would consider buying you one, but also consider just buying one yourself and bringing it in.
What do other people at the office have? Lots of pictures? Framed artwork? Couches and chairs? A rug?
What do you really want? I put this last because it is a strong consideration, of course, but has to be metered against the other two things. If your idea of an amazing office includes a huge rug that you've brought from home, you first need to ask yourself: does my office need this? Will I be the only one (or first one) in the office with one? As a new employee I would put that on the backburner for another week or two, unless it's vitally important.
Another thing to keep in mind — particularly with furniture — is what will happen to the stuff you're replacing. For example: You hate your office chair. You spend $200 on a new office chair for yourself. What becomes of the old office chair? It'll probably just go to a back room or conference table, to be pulled out again when you leave (presumably, taking your office chair with you). But if you have a couch in your office that is rank — stuffing falling out, smells funny, etc. — odds are that couch will be thrown out when you "replace it" with your own couch. In that case, I would consider the new couch a "donation" to the office decor, and let go of any idea that you'll take it with you when you leave. Either way — these are good things to think about when you're planning how much to spend, and on what.
As I mentioned before, if there's a maintenance staff in the office, they may be the people you call — just ask how you should go about hanging up some artwork. They may want to do it, or they may be happy to loan you a hammer and a few nails. (If you do it yourself, do it after hours, or on the weekend.) If no one else in your office has a couch in their office, float the idea past your boss before you spend any money on it — "You know that big empty space in my office? I was thinking a couch would be great so we could have more meetings in there, and I could sometimes work on it. Would you mind if I brought in a couch from home? I think I have one that will fit the spot perfectly."
Two final pieces of advice. First: Unless you're CEO, it's going to be very weird if your office goes from zero to DONE in two days. Give it some time for a more organic, slower growth — more of a "I needed X so I bought X. Then I needed Y so I bought Y." versus the "THISISHOWMYOFFICELOOKSANDIJUSTMOVEITFROMPLACETOPLACE" robotic feel. Second of all: Be considerate of your office building and space. A hammer and nail may seem more intrusive, but most walls will be much better off with those two things than with some of those "easily removable" things with double-sided tape. Similarly: don't bang furniture into the doorframes when you're moving it around, and don't scrape the carpets or rugs. If you damage something, offer to repay it immediately.
Readers, how did you go about the logistics of decorating your office? What was the biggest hurdle you faced to getting stuff into your office?
2019 image updates via Deposit Photos / AndreyPopov. Originally pictured (man on couch) via: Flickr: Long day at the office.