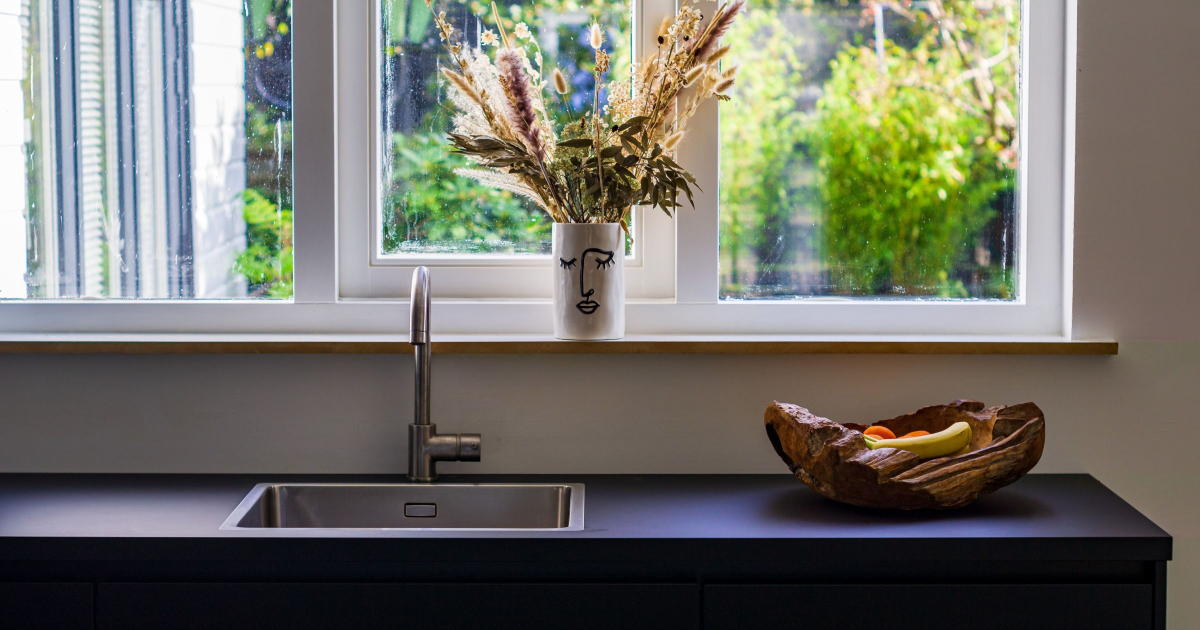 Here is a weird pain point of mine: I keep buying under-sink organizers, trying to find ways to organize under the sink. I thought I'd give some reviews of products I've bought — but I'd love to hear from you guys. Do you feel like the space under your sink(s) is organized? What are your favorite products to organize the space under the sink?
(Perhaps related questions: Do you have different systems to organize under the vanity in the bathroom versus, say, products to organize under the kitchen sink? What in general has been the hardest or easiest product to store?)
This post contains affiliate links and Corporette® may earn commissions for purchases made through links in this post. For more details see here. Thank you so much for your support!
Products I've Tried to Organize Under the Sink
Oh, let me count the ways to organize under the sink that I've tried…
The Expandable Shelf
I've had a product like this for years and years — for me it's just never been terribly useful, and the tiny slats drive me bonkers.
I've been eyeing this upgraded version with a U-shape — I feel like having a second tier along the back would be really helpful.
Wooden Organizers
I saw this "under the vanity" storage product at Pottery Barn and thought it would be exactly what I needed. I even ordered it when it was back-ordered, so I waited months for it arrive before happily installing it underneath a bathroom sink.
And… the drawers aren't really tall enough for most stuff I want under a bathroom cabinet, and the drawers don't pull out smoothly. The whole product isn't very deep, so I could have it along the back of the sink… if my sink cabinet were just a leeetle bit bigger and I could fit it behind the pipes. Womp womp.
An Underrated Under-Sink Organizer: Plastic Boxes
Something I've used a lot over the years are just plain plastic shoeboxes with tops — I can move them around like Lego pieces, and it allows me to have, say, all of my winter hair products (which generally tend to be more focused on dry hair/protecting from heat) and all of my summer hair products (which tend to be focused more on air drying).
I think we bought the 20-box set from Container Store back when we were first married and organizing our apartment — it's held up well. I like that there isn't a huge difference in width between the top of the box and the bottom of the box; some of the Rubbermaid ones are fluted in a way that is not helpful. The Container Store shoe boxes are 5 for $10.99, 20 for $39.99.
I've also had boxes for nailpolish… shaving products… period products (before I discovered alternatives). I even had a box for pregnancy tests back when we were trying to conceive.
But… when trying to fit bigger products like shampoo bottles, they often don't fit neatly into the box, so then the top of the box doesn't fit and you have problems stacking. Still, for small products, this system works great.
Plastic Drawers
I have approximately 10,000 of those stacking 3-drawer towers and haven't ever been a fan of them for the under-sink area — the drawers weren't tall enough to store what I wanted.
So I was really psyched when I saw these extremely tall drawers from Container Store, and couldn't wait for them to arrive.
And…. womp womp… they don't fit under my sink. I have used them in a linen closet, though, where they're a lovely product — the drawers slide open incredibly smoothly and they're super spacious inside.
Readers, let's hear from you — what are your favorite under-sink organizers, especially for taller bottles like shampoo? In general, how much storage space do you have in your home for bathroom products, and what are your favorite ways to organize under the sink?
We are a participant in the Amazon Services LLC Associates Program, an affiliate advertising program designed to provide a means for us to earn fees by linking to Amazon.com and affiliated sites.