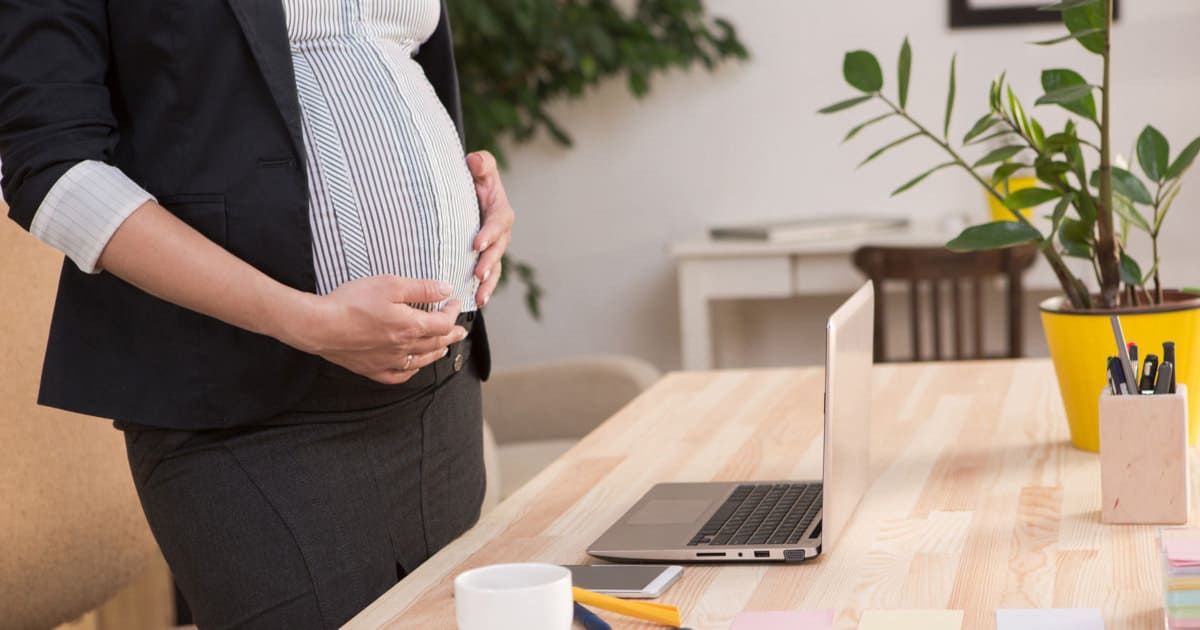 Ladies, let's talk generally about what to wear to work while pregnant here at Corporette — what are your favorite maternity options for workwear? What gaffes have you seen pregnant women make in your conservative office — and who did you really think looked great? It's been a while since we talked about the best maternity stores for workwear, how to hide an early baby bump, and what to wear to court when you're pregnant – so let's discuss.*
This post contains affiliate links and Corporette® may earn commissions for purchases made through links in this post. For more details see here. Thank you so much for your support!
What to Wear to Work While Pregnant
For my $.02, some of my general advice for maternity shopping for work include tips like:
Don't buy maternity workwear too early — you just don't know how you're going to carry (low, high), where you'll gain weight (bust, arms, bum), and so forth.
Budgeting for your maternity wardrobe is already difficult, and the last thing you want is a bunch of wool low-rise maternity pants for your third trimester when a) it turns out it's way too hot for wool and b) you vastly prefer high-rise maternity pants.
(I've also advised readers not to buy a fancy diaper bag before you're actually a mom — save it for a treat when your baby turns six months old or something else after you've been in it for a bit.) I could still wear my regular (non maternity) blazers until week 38 or 39 with my second child, and I never owned a maternity winter coat. Stylish maternity suits are notoriously hard to find!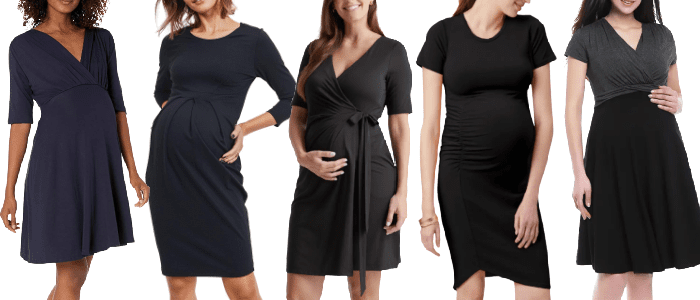 Maternity dresses are the easiest thing to wear to work when you're pregnant. For underpinnings, I was a big fan of maternity Spanx and maternity tights — keep an eye out at Target for their more affordable line, Assets.
Raise the neckline. One of the first things you'll notice when you're pregnant (for me it was even before the at-home pregnancy test told us!) is that your bust will get bigger — if this makes you uncomfortable you may want to raise the neckline either with camisoles, demi camisoles, or even use statement necklaces to draw the eye upwards.
(Along those lines: make sure you buy bras that fit as needed through your pregnancy — I went through several sizes. You may want to buy nursing bras at the very end (this was our last discussion on the best underwire nursing bras over at CorporetteMoms) but personally I didn't bother with maternity bras; I just bought my regular brands on sale.)
Readers, what are some of your best tips on what to wear to work when you're pregnant? What looks worked best to help you feel and look professional when you were pregnant — and what did you throw back on the rack (or back in your closet) and say, nah, I'll wait until I'm on the other side?
* Just an administrative note, since I know people will wonder — I tend to think of the dividing line between Corporette and CorporetteMoms as being maternity leave, at least in terms of content from us (please feel free to discuss whatever you want in the comments). So for all the good stuff after maternity leave, please come check out our regular discussions at our blog for working moms!
Top stock image credit: Fotolia / © Svyatoslav Lypynskyy. All other images via Stencil.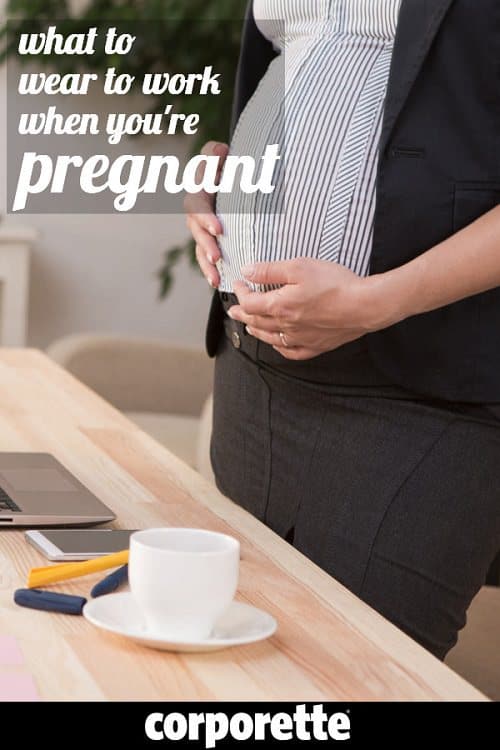 We are a participant in the Amazon Services LLC Associates Program, an affiliate advertising program designed to provide a means for us to earn fees by linking to Amazon.com and affiliated sites.