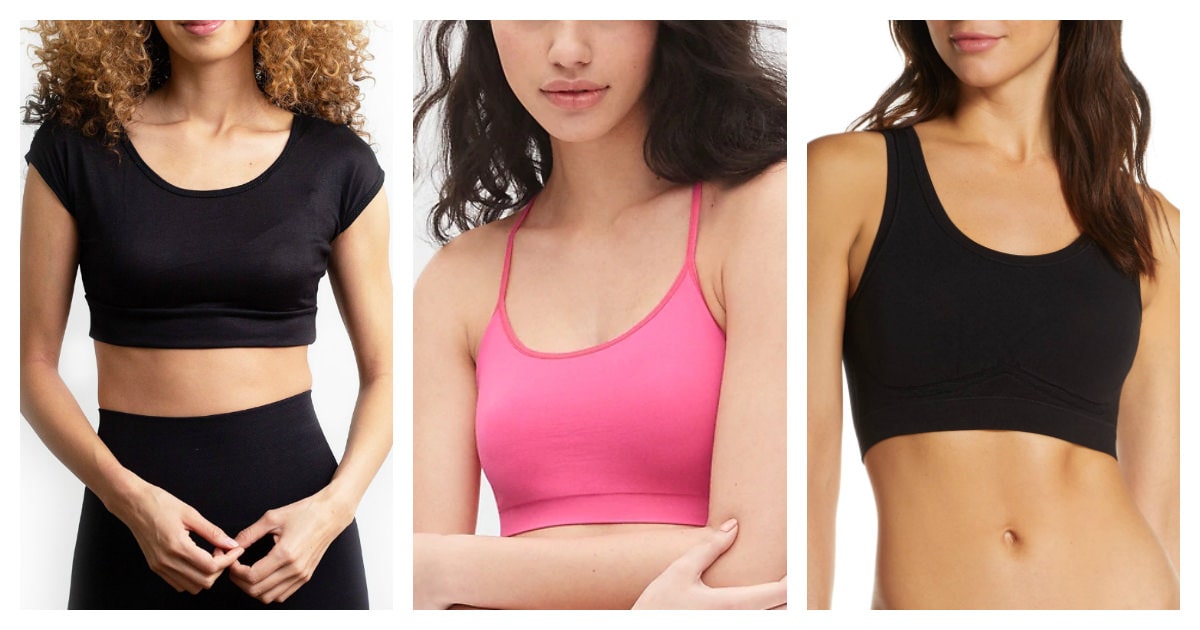 2019 Update: We still stand by this roundup of demi-camisoles — all links have been updated below.
Sure, we all know what basics professional women are supposed to have in their closets, but if you're buying one for the first time or replacing one you've worn into the ground, it can be a pain to find exactly the right incarnation in stores. In "The Hunt," we search the stores for a basic item that every woman should have.
Pictured above: one / two / three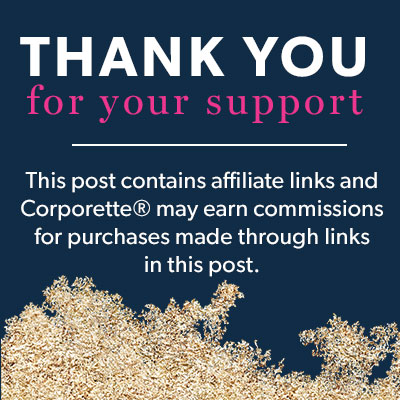 I've always been intrigued when, amidst a discussion of great camisoles for work or what to layer under wrap dresses, numerous readers have expressed their love for the demi camisole. There are a number of companies making these things, and the general idea is the same: you get a bit of fabric to raise the neckline of your dress or blouse for modesty, you don't have to deal with bunchy/extra fabric around your middle, and they can even be a great way to make regular shirts more friendly to nursing/pumping moms. Some of the brands (such as HalfTee) even make half-shirts with sleeves, which I think would be great beneath silk/cashmere tops to to extend the time between laundering. I've mostly heard of women wearing them on TOP of regular bras, but every woman is different. They're particularly perfect if you're already wearing something around your middle (like my beloved high-waisted Spanx!) or just if you want a bit more coverage with the boxy crop tops that are trendy now (but obviously, know your office!). There are also companies that specialize in demi-camisoles for modesty, including options with sleeves and more. There's a huge range — come check them out! I thought I'd round up a few — readers who swear by demi camisoles, which brands are your favorites? Readers, do you prefer demi- or full camisoles?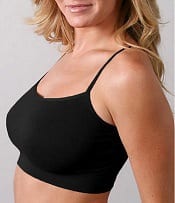 Coobie is a brand that I first heard about when I was nursing — a lot of mothers seemed to like it to raise the neckline or even just wear around the house by itself. I bought and returned the product, but admittedly was thinking of it more as a sleep bra than a demi camisole at the time (I also got one of the versions with removable pads, which I hated) — if I were to try it again I'd go for a wire-free, pad-free version and think of it only as an additional layer on top of a bra. This wire-free cami bra is $16-$22 at a number of retailers, including Amazon. Coobie One Size Black Wire-Free Half Camisole Bralette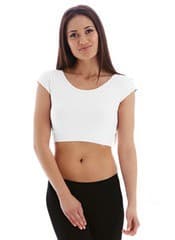 HalfTee is a company that specializes in demi camisoles — they have 15 different styles of halftees, in addition to maternity-friendly styles, full-length styles, and kids' styles. The basic modal halftee (pictured; the modal tank is pictured at top) is $18.99; prices range from $16.99-$45.99. There may be a store near you; the site also offers a 30-day moneyback guarantee. Basic Halftee Modal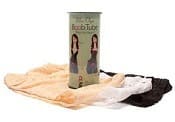 The bandeau style is something else to consider if you're looking for a demi camisole — I've heard readers sing the praises of Miss Oops Boob Tube before, but many other brands make this style as well. These are available at Amazon and Beauty.com for $14-$30. Miss Oops Boob Tube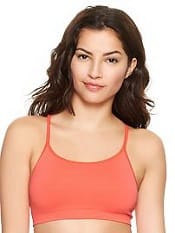 Even though it's marketed as a bra, I've heard readers swear by this racerback style from Gap as a great demi camisole. They're $21-$24.50 at Gap.com (which is offering 30% off your purchase today with code EARLY). Gap Racerback Pullover Bra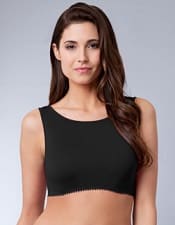 Second Base definitely has some of the nicest looking demi styles (as well as tanks and cardigans) — but these are also more expensive than any of the other brands listed here, with prices ranging from $32 to $44 (with sale styles as low as $18). I've heard readers mention the Janet style (pictured), but they have a ton of styles in regular and plus sizes (some with sleeves). Second Base Janet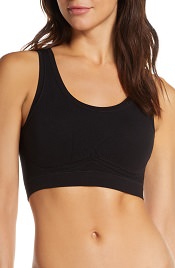 If you want something a little bit more lux, this new bralette from Yummie "regulates your body heat, storing it when you're hot and releasing it when you're cold" — perfect! It's available in black and beige at Nordstrom for $34. (Another great luxury pick: this Commando tank bralette, which has super high ratings and several color options.) Pictured: Kiara Bralette
This post was originally published Feb. 2014, but all links were updated and new content added in May 2019.
Like this feature? Check out other recent installments!
This post contains affiliate links and Corporette® may earn commissions for purchases made through links in this post. For more details see here. Thank you so much for your support!