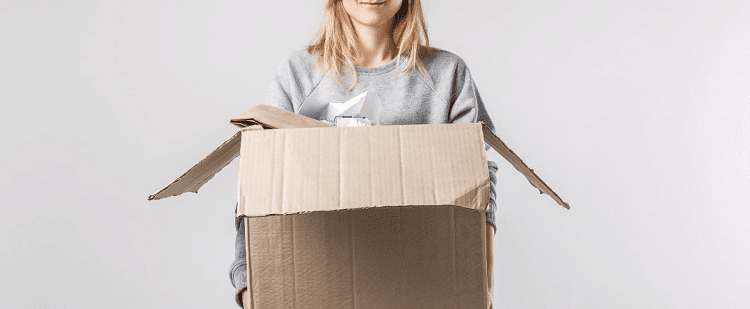 Wondering where to recycle your work clothes — or donate, or sell them? It can be easy to know how to get rid of other clothes, but work clothing (with linings and more probably with a high polyester content) can be a little
If you made a New Year's resolution to clean out your closet, found inspiration by watching Marie Kondo's new Netflix series, or were motivated by our recent post on how to know when to throw out workwear, today's advice on where to recycle your work clothes — as well as some ideas , donate, and sell your work clothes is for you.
We've previously talked about the pros and cons of thrifting for workwear, asked how often you declutter your wardrobe, and discussed decluttering in general.
(By the way, to do your part to avoid buying fast fashion, or at least limit your purchases, see our Slow Fashion Shopping Guide. If you're interested in picking up a new hobby, check out our post on the best sewing patterns for workwear outfits!)
Here's our guide to where to recycle your work clothes, as well as donate and sell them!
Where to Recycle Your Work Clothes
As we recently noted, this post on refashionNYC and this piece on clothing recycling in North Carolina can give you a good idea of what to Google to find a similar clothing recycling program in your area.
H&M: Stores accept clothing from any brand in any condition in exchange for a coupon.
Levi's: You can recycle jeans at any store and get 20% off one item.
Blue Jeans Go Green: Denim is upcycled into UltraTouchTM Denim Insulation. Donate your jeans at Madewell, J.Crew, or Rag & Bone and get a discount on a new pair — or mail them in.
Where to Donate Workwear
Here are some options beyond the usual suspects like Goodwill, the Salvation Army, and Vietnam Veterans of America:
Dress for Success: Check with your local affiliate for its guidelines for what sorts of workwear items it will accept.
Soma: Donated bras are given to women in local domestic violence shelters and women who are homeless.
DSW: The company partners with Soles4Souls and Be Strong and will add 50 points to your VIP account when you donate shoes.
Contact homeless shelters, domestic violence shelters, refugee assistance groups, and places of worship in your city and ask what they need.
Where Not to Donate Clothing
Savers: If you want to make sure your clothing is donated to a nonprofit or directly to people in need, avoid this "for-profit professional fundraiser" that accepts clothing donations "on behalf of" local nonprofits. (Value Village and Unique are also part of the Savers "family.") Unsold clothing is recycled or sold to resellers in developing countries, which harms domestic garment and textile industries.
Planet Aid: You may have seen one of their big yellow collection bins — there are 19,000 of them — but you may want to think twice about using one. The nonprofit is said to have ties to an alleged cult and has been criticized for being less than honest about its selling practices.
Where to Sell Work Clothing
Here are the basic details for some popular places to sell your clothes online. I've had some luck with eBay over the years but no success yet with Poshmark or Facebook groups. Readers, how about you?
What are your recommendations for where to recycle your work clothes — and what about selling and donating? Have you used any of the sites above?
How often do you go through your closet to downsize your wardrobe, and do you find it easy to decide to get rid of things you no longer wear … or not?
Stock photo via Deposit Photos / AntonMatyukha.