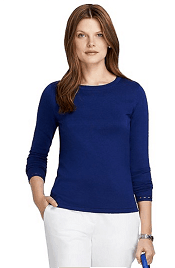 Which are the best sweaters if you suffer from a wool allergy? Are there any other tricks for looking professional while avoiding wool? Reader P wonders:
Like a lot of people I seem to know, I am allergic to wool. It makes me itch. Even cashmere. Even soft merino wool. Even if the sweater is a mixture with only 5% wool. My question is–where do I find good quality sweaters made of silk, linen, cotton or other non-wool fabrics that are light enough to wear under a blazer or suit jacket in the winter?
We've talked about how to look professional in cold weather, but not the allergy question, which is something I've gotten a few times over the years — let's discuss. I'm curious to hear what the readers would say here. A few suggestions —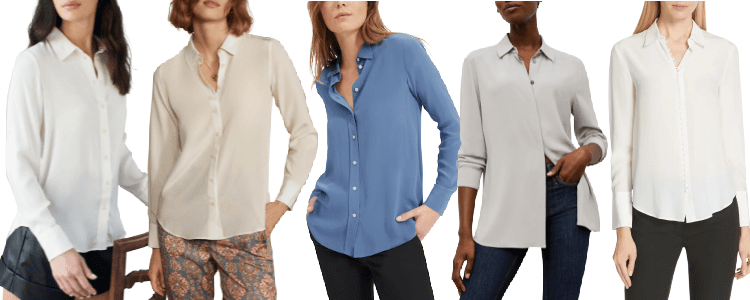 a) look into quality underlayers that won't add bulk. For my $.02, I've always found silky blouses easier to layer under sweaters than cotton blouses. Similarly, long-sleeved layers (like those from Adea) may be just what the doctor ordered. The same companies that make silk long johns should also be investigated, such as Lands' End, Uniqlo's Airism, and more.
Looking for the best women's T-shirts for layering at the office? As of 2023, these are some of our favorites — also check our posts on opaque white tees and the best plus-size tees for work!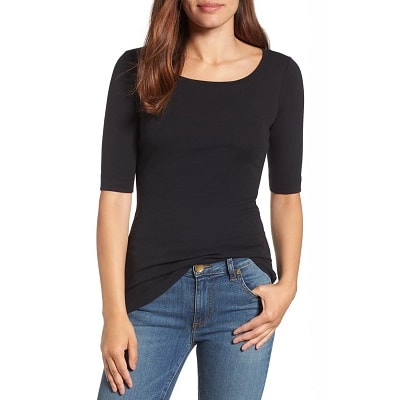 b) Find a personal shopper or stylist, and work with them. I would suggest first looking for your closest Nordstrom, which is famous (at least around these here parts) for having a great free personal shopping service — and seeing if you like their offerings. If you're not near a Nordstrom, look into a personal stylist from online services such as Stitch Fix.
c) Once you find a brand or sweater that meets your requirements, buy in bulk. For silk/linen/cotton, be aware that those are going to be seasonal items because they're lighter weight than wool and cashmere. They should start coming into stores soon, though, so get ready to hunt!
(Pictured above: Silk and Cotton Long-Sleeve Sweater, available at Brooks Brothers for $128.)
Readers with a wool allergy, how do you manage? Which are your favorite brands for pure silk/cotton/linen sweaters? Do you have any other tricks you've learned, such as how to read product descriptions?