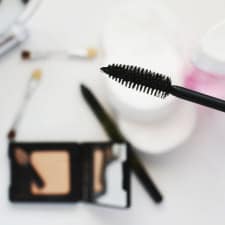 Trying to get a minimal beauty routine and reduce the time you spend getting ready? Reader J wrote in with a great idea for an open thread, wondering which beauty treatments save time, and give you the biggest bang for your buck? I'm curious to hear what readers say about this.
Hi there! I have a suggestion for a discussion either here or on CorporetteMoms. I have a pretty minimal beauty and skincare routine, yet I feel like I spend a lot of time "getting ready". I'm wondering how other readers have used professional services such as waxing, eyebrow tinting, permanent make-up, microblading, and other beauty treatments to save time. Which services are worth the cost and make a real difference in the reader's daily routines. Thank you!
VERY interesting! I've written before about how much I love my laser hair removal and I would definitely recommend it, despite the pain and the expense — it's been almost ten years since I had it done and I can't remember the last time I shaved my legs.
I would also definitely be on the weekly blowout train if I wanted something sleeker than my wavy/curly hair — I'd much rather spend 60 minutes getting my hair blown out to perfection and rocking the look for 3-5 days rather than fighting for 25-35 minutes on my own and getting a lousy look that didn't last more than a day or two. (Here are my tips on how to make your blowout last for days!) I also just got a "healthy" keratin treatment on my hair, at the encouragement of a friend who loves her keratin treatments — my initial thought was that it took ten years off my hair (and it went from crazy dry frizzy to only slightly dry frizzy) but I'm waiting until this one wears off and I get my second treatment before I really weigh in. I was also intrigued to see readers discussing eyebrow tinting, specifically using Just For Men to tint eyebrows recently — I ordered some from Amazon and am going to give it a try!
I've never tried Botox (although I've discussed Juvederm with my derm for my "marionette" lines, yay), but I know many MANY readers have given shoutouts to it. Blue Collar Red Lipstick just did a mini-review of her microblading treatment, and I know Bee at HelloBee has shared that she got her eyebrows tattooed. I've been considering doing a Zoom teeth whitening treatment after another blogger I read had it done (I thought it was Wardrobe Oxygen but I can't find the post now). (The NYT just had a similar article along these lines, about microblading, tattoos, and hair extensions.)
Ladies, what about you — which treatments and services have you considered or gotten in order to streamline your routine? What would you advise other busy professionals looking for beauty treatments to save time? Have you tried microblading, makeup tattoos, laser hair removal, and so forth?
Psst — if you're curious about my short makeup routine…
This post contains affiliate links and Corporette® may earn commissions for purchases made through links in this post. For more details see here. Thank you so much for your support!
As of 2023, my short makeup routine is pretty boring — curled eyelashes + concealer + blush (Nars Orgasm) + powder, with a different lipstick and eyeliner depending on my mood. If I'm feeling extra fancy I'll add mascara, highlighter, and/or do my brows with this cream and this brush (here's my review). (I also add eye shadows in the "extra" days but it's a huge variety, maybe 25 or so different ones.)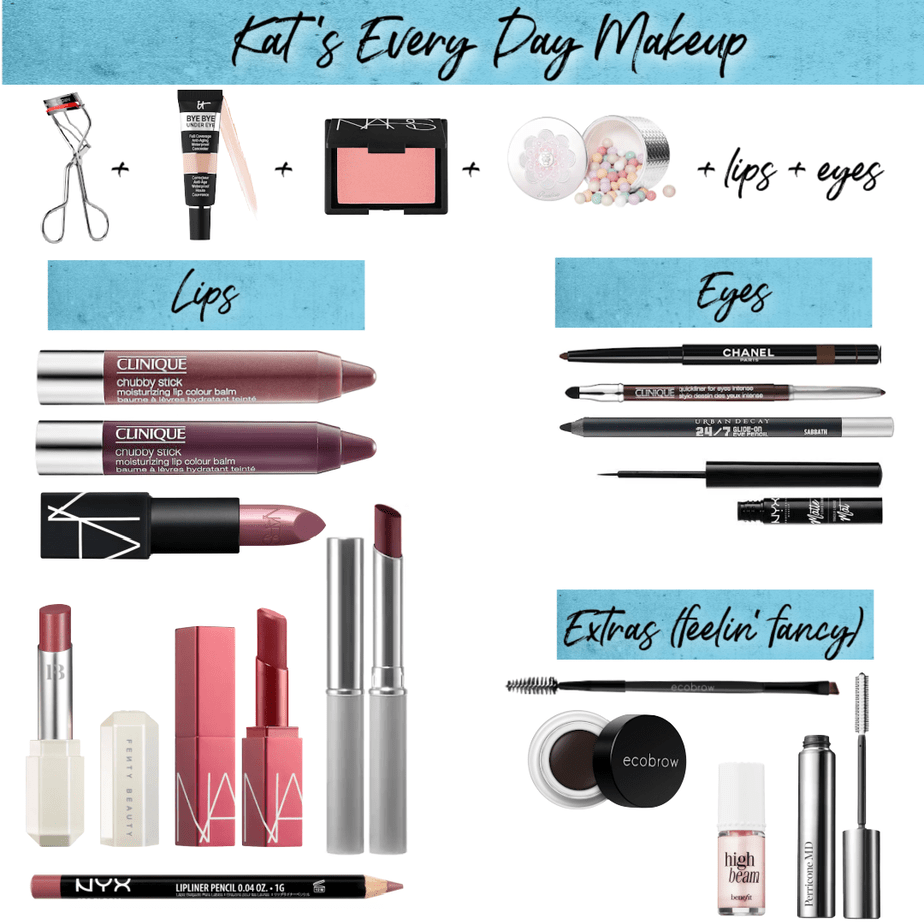 Some favorite lipsticks include Clinique (Graped Up & Voluminous Violet), NARS lipstick (Damage), Fenty (Goji Gang), NARS gloss (Orgasm, Fast Lane), and Clinique (Black Honey). I use this NYX lipliner (Natural) for almost all of them.
Favorite eyeliners include Chanel (Espresso), Urban Decay (Sabbath, Smoke), Clinique (Intense Chocolate & Plum), and this NYX liquid one.
Picture via Stencil.