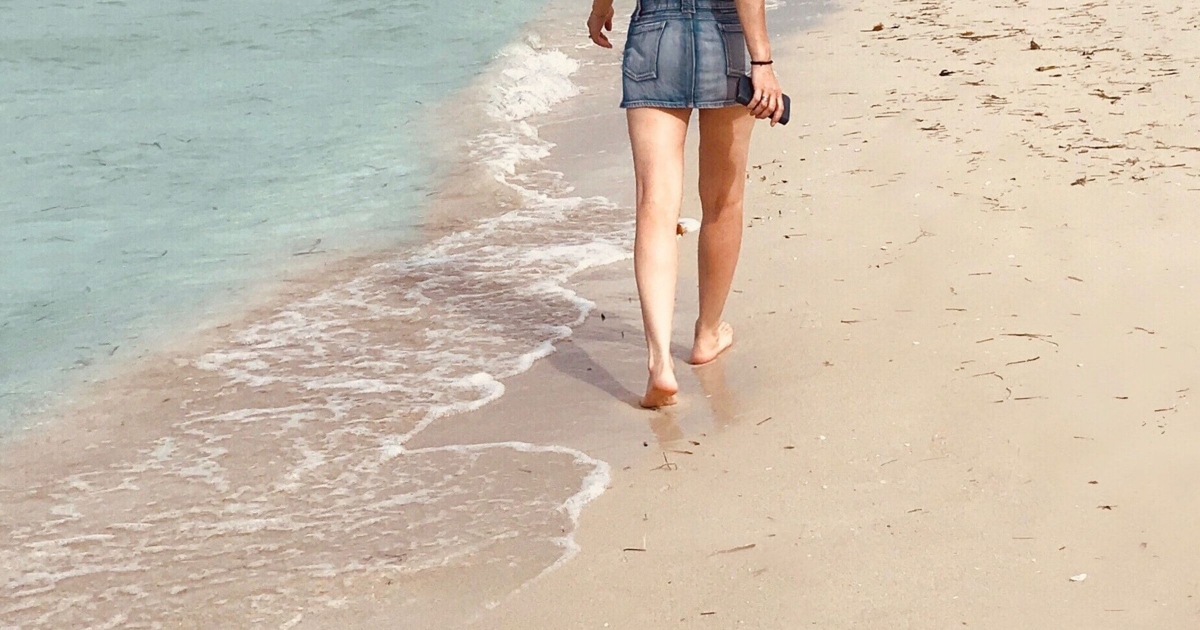 For today's beauty post, we thought we'd talk about a beauty decision this author made a while ago that was one of the best purchases ever made: laser hair removal.
There are a ton of other articles that weigh the pros and cons and advise about how to find a good laser hair removal spot, but we thought we'd just write about it from a totally personal perspective. We also asked a few friends who had also had it done to weigh in.
In any event, this can be a bit of TMI, so we'll put the rest of this after the jump — read on if you're interested.
My Experience with Laser Hair Removal (Lower Legs & Underarms)
My reasoning: For myself, I only had my lower legs and underarms done. Prior to this, I had used shaving as my primary means of hair removal, with the occasional time/energy/money spent on waxing. My lower legs weren't terribly hairy, but I hated having to shave them so often in the summer — at one point (when longer skirts were more popular) I had a 3-day wardrobe rotation of "short skirt, longer skirt, pants" to avoid having to shave more than every three days. (Yes, I am incredibly lazy.) 
As for my underarms, no matter what kind of razor I used, they just never seemed to be cleanly shaved, and it made me self conscious about it.
One day, a blogger I read announced a sale at a Laser Hair Spa that she had used (it was something like the first session was only $50, and a 20% discount off a package if you decided to book) — and I called to make an appointment. (I did next to NO research on it, which is very unlike me. I was extremely fortunate in my experience in that there were no problems, but I have had friends who were badly burned by the process (and she had gone to a dermatologist to get it done!)
Part of my reasoning was that I was 30, so I figured I'd be avoiding at least 30+ years of caring about whether my legs were shaved in the summer. After I signed up, about a zillion girlfriends came forward and admitted to having it done as well.
The cost: After that introductory session, I booked a package that, even at a discount, was extremely expensive — I remember thinking it was about the same price as the rent in my one-bedroom apartment in a fairly tony section of Manhattan. I gulped, but decided to do it.
The experience: For me, the laser hair removal was much more painful than waxing — I became good friends with the woman doing the treatment because I would talk about anything on my mind in order to distract myself from the pain. Think sharp rubber-bands-flicked-on-your-skin-repeatedly pain. In theory, the underarms should have hurt the least since they were a nice and fleshy part (the bones around your ankles and calves supposedly hurt the worst) but for me they were the worst.
I had to wear goggles (well, really just scientific-looking sunglasses) during the underarm portion of my treatment. For my legs, the woman doing the treatment would create a "grid" on my legs with a white eyeliner pencil, in order to keep track of what area she had done. My legs and arms were always red and splotchy for like 10 minutes after the procedure. The underarms only took about 5 minutes, but the lower legs took about 40 minutes. There was significant (significant!) hair reduction after just 2 sessions.
The aftermath:  Best. Money. Ever. Spent. And completely, totally worth whatever momentary pain I felt during the treatments. I realized at some point last summer that I was wearing skirts and dresses so much more than I had in years past, and it hadn't even occurred to me that it was because I didn't have to worry about shaving.
Is there still a bit of hair? Sure, yes — as any laser hair removal specialist will tell you, they'll never be able to get all of it. But I honestly can't remember the last time I had to shave — what's left is superfine and almost invisible on my legs. My knees are a different story — the hair there is supposedly hardest to "get" — and I do need to shave those at least once a week during the summer months — but in general it's totally worth it.
Final thoughts: If I were to do it again, I would research it — a lot — more than I did. And, because of the time investment involved (including travel to the "laser spa" I went to, it was about 1.5 hours for each session, with about seven sessions involved), I would advise whoever's considering doing it to take a close look at your finances and see how "much" you can afford to do at once — for example, don't do your legs, and then decide after a year or so if you want to get your underarms or bikini line done.
2023 Update: I still am really happy I had laser hair removal! It's been 16 years since I had it done (wow) and never worry about wearing shorts or dresses in the summer. I feel like at this point in my life in my 40s I might not care quite so much about hairy legs, so I'm glad to literally never have to think about shaving. (Maybe once a year I shave my legs, but it's really unnecessary.)
That's just my $.02, though — readers, please write in with your thoughts and experiences. I also asked some friends for their thoughts, particularly because they chose to do their bikini lines also:
My Friend's Experience with Laser Hair Removal in CA (Legs and Underarms)
From friend #1, who went to her dermatologist in CA:
Like you, I did legs and underarms. I did legs to a few inches above my knee. I'm actually thinking that I might need to go in and have a few more rounds, as the underarm hair is starting to grow back a little bit thicker than I'd like. Same for legs. But maybe I'm being super-sensitive to it.

Overall, as for those two areas of my body, I have absolutely loved it — some of the best money I've spent on myself, even if I do need to go in for some touch ups. As you know, you don't get super-smooth all the time, but it takes a long time for hair to grow back, and when it does, it's finer and lighter than before.

(Which reminds me, laser works for dark hair growth only, not light hair). Totally worth it for my business-casual office in California.

Re: bikini line, I was going to do it but after 1 or 2 times, decided it just wasn't worth the time and money. I don't know if it was any more painful than legs/underams, but that area is certainly more sensitive. Plus, I wasn't sure I wanted to necessarily "commit" to what I exactly wanted, er, down there, if that makes sense.

For me, getting that one area waxed is quick and easy for me, and therefore more suitable to my lifestyle. I can see how someone else might want to get laser for the bikini line – if they had a very active beach lifestyle, for example, or for whatever other reasons they wanted. But for me, it was not worth the time and money.
Another Friend's Experience with Laser Hair Removal (Full Brazilian!)
From friend #2, who went to the same spa in NYC that I did:
I did full Brazilian and LOVE it. No more razor burn or itching from shaving. Yes, it was painful, but not nearly as painful as waxing. I had six sessions spaced approximately six weeks apart from each other (I think), and great results.

My last session was in January and there has been very little grow-back — and the hair that has grown back is so fine it's virtually invisible.

If Q  is between bikini vs. Brazilian… I totally understand that some people may feel uncomfortable about the pre-pubescent nature of the Brazilian. I was, too, at first. I felt awkward at the gyn's office and when traipsing around naked in front of my mom and sister while sharing a room on vacation. But I got used to it. Now I don't even think about it except in the context of how happy I am not to have to shave.

Updated images via Stencil. Originally pictured:  Ministry of Sound – Laser Light Show with DJs Deep Dish, originally uploaded to Flickr by Anirudh Koul.