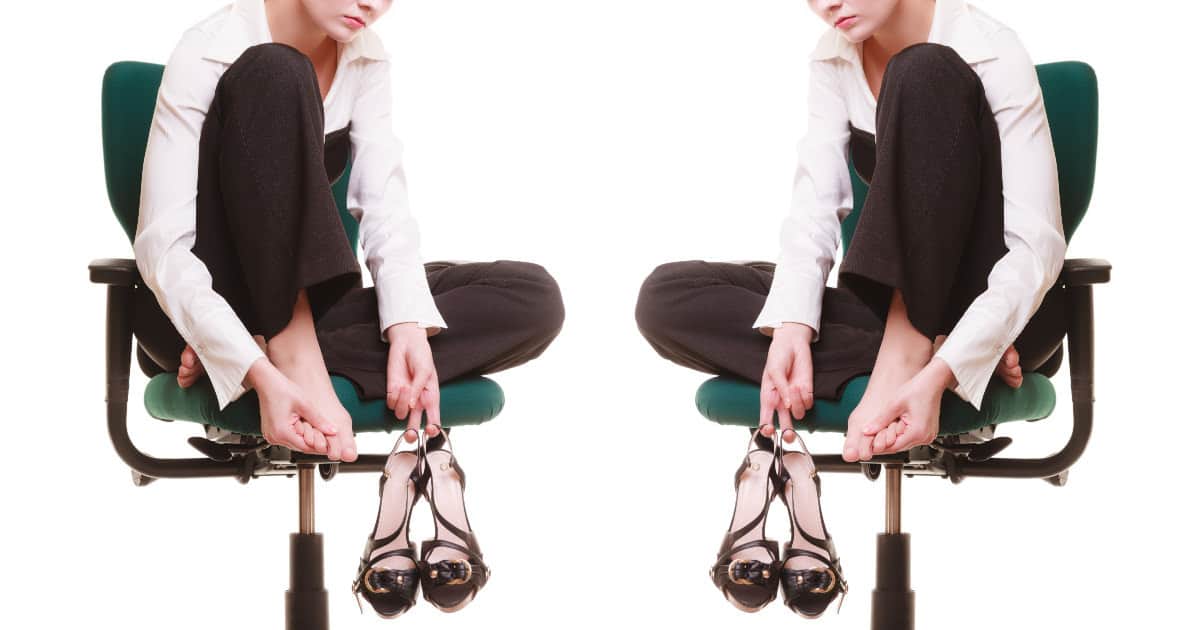 Reader D wrote in, asking us to update our older post on the best commuting shoes — so let's discuss, particularly since the weather is finally getting warmer! Here's her question:
Can you please update the 'The Best Commuting Shoes' post? I left my Born Crown Collection nadine's at a hotel by accident a few months ago and I'm so devastated!! They are no longer available and I loved them so much. Please share updates…….I'm searching for a replacement and need help! Thank you!!!!!
Interesting. (The shoe she mentions is sold out, but you can see it here if you're curious. This option looks pretty similar, FWIW…)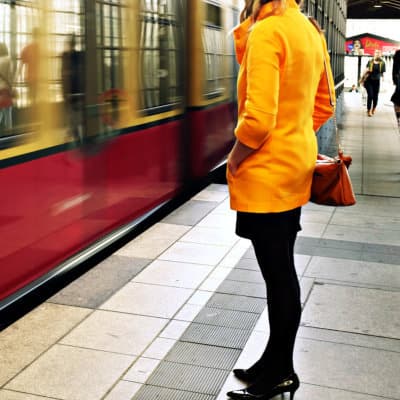 We are a participant in the Amazon Services LLC Associates Program, an affiliate advertising program designed to provide a means for us to earn fees by linking to Amazon.com and affiliated sites.
This post contains affiliate links and Corporette® may earn commissions for purchases made through links in this post. For more details see here. Thank you so much for your support!
What to Look for in Great Commuting Shoes
A few notes on what I think makes for the best commuting shoes (particularly so you don't look like the sad model in the stock photo at top)…:
It maintains your hem length. This only matters if you're wearing full-length pants, which are coming back in style (particularly in flare form) — you cannot wear flat commuting shoes with shoes that you also intend to wear with 3″ heels unless you're ok with the hem dragging on the ground (or your pants being hemmed too short).
To that end, if you're into flared, bootcut, or even straight-leg pants that are full-length, you may want to check out some of the fugly-shoes-with-height kind of options — FLY London, Eileen Fisher, Børn, Earthies, and Gentle Souls are all good bets.
For the most conservative offices (or the most stylish women), you may want to look for commuting shoes that are comfortable, but cute enough to pass as your "look for the day" if you bump into a colleague on your commute. If you're going to feel uncomfortable meeting the VIP partner or CEO in the subway wearing your flip flops or weekend sneakers, you may want to look for other shoes.
Can You Wear Sneakers For Your Commute to Work?
Sneakers have come a looooong way recently, and YES, you can wear them on your commute as well as with work outfits (but know your office).
2023 Update: Some of our latest favorite sneakers for work outfits include the following — see the full post for all the details!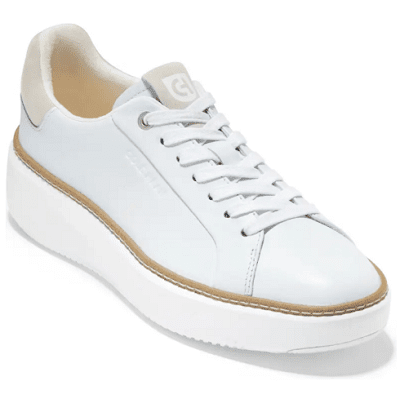 The Overall Best Work Sneakers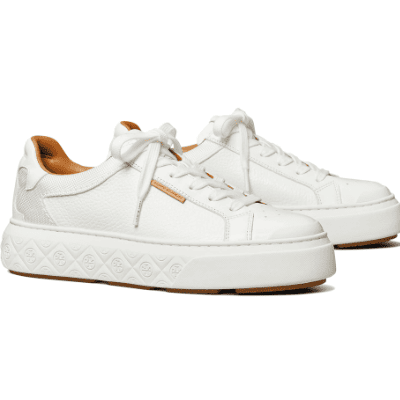 The Best Fancy Work Sneakers (Mid-Range)
The Best Comfort Sneakers for the Office
What If I Want to Be Able to Throw My Commuting Shoes In My Bag?
It's also ok to consider what your commute actually looks like here — if you just want to be able to walk outside the networking event, put on more comfortable shoes while you're standing outside hunting for a cab or walking a block to the subway, those little foldable flats like Yosi Samras may be A-OK for you (and maintain your style) … whereas on the mornings or nights when you actually mean to walk for 30-60 minutes over city streets, you make a different choice.

Finally, give some thought to your family history: if your mother and grandmother have/had problem feet (fallen arches, bunions, etc), do not proceed to walk for miles in heels or flip-flops because you're in your 20s and feel fine… your feet are going to hurt when you're 30 and you're going to smack yourself in the head for all that walking you did in your 20s in shoes that weren't even labeled comfort. Signed, the girl who walked for miles in 3″ Steve Madden shoes when she was in her 20s. (And they weren't. even. cute. Gaaah.)
It doesn't mean you have to wear sneakers or geriatric sandals — just try to respect your future feet by giving your choice of commuting shoe some thought. For me that would mean any commuting shoe has to have arch support as well as laces/ankle straps because I tend to walk out of flats anyway because I have a wide forefoot and narrow heels — but your issues may be different.
Use the arrows to see all of our latest favorite strappy flats as of 2021 — or click here to see recently-featured strappy flats. (Also this one!)

(If you know problem feet run in your family it probably isn't a bad idea to make a visit to a podiatrist anyway and see what she or he recommends!)
Where to Look For the Best Commuting Shoes
If you have problem feet, go to a specialty shoe store that specializes in comfort shoes. In NYC I'd recommend Tip Top Shoes (on West 72) for a good mix of stylish and comfortable shoes along with knowledgeable salesmen.
Usual suspects: brands like Clarks, Børn, Sofft, Naturalizer, Aerosoles.(For a much broader survey of comfortable heels and other comfortable shoes for work, check out our regularly updated Guide to Comfortable Heels.)
Can't I Just Wear Work Flats For My Commute?
Again, if you find them comfortable (and your hem isn't dragging), then sure!
If you find classic flats comfortable: readers love Rothy's; I've also heard good things about Everlane's loafers and Nisolo's smoking loafers, oxfords and sandals. If you want an upgrade on sneakers but still want laces, these Cole Haan shoes are crazy lightweight.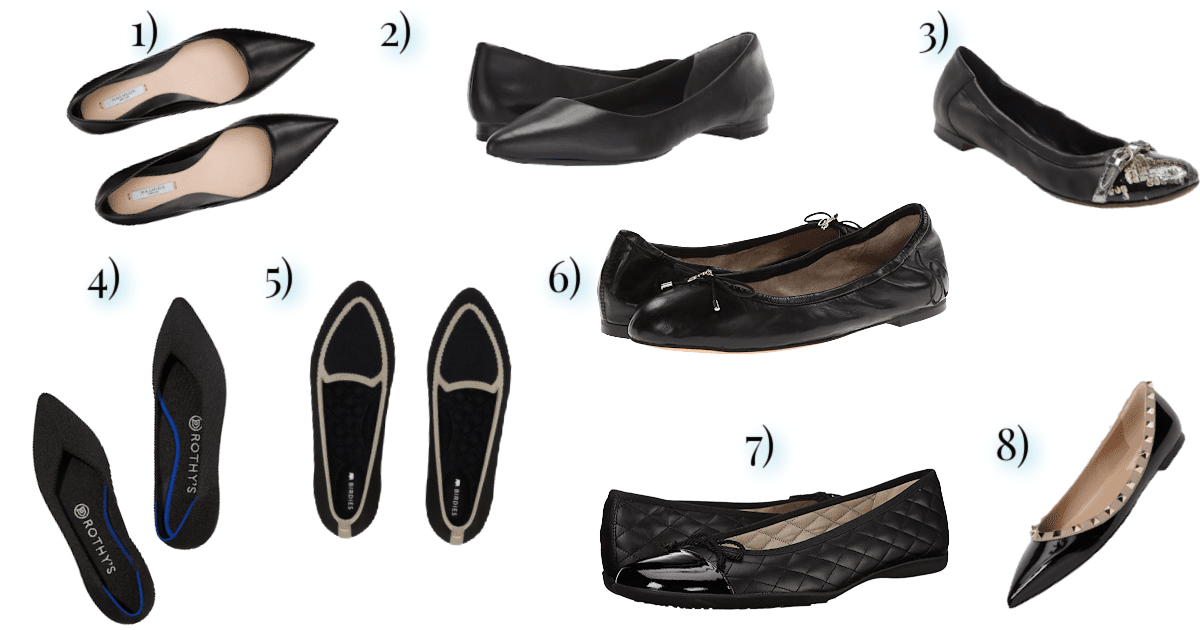 What About Flip-Flops For a Summer Commute?
If you must do flip-flops for your commute – I've walked for miles in these Reef flip flops with arch support (like these); readers have also turned me on to OluKai.
Note that this is one of the stupid decisions from my youth that my feet and I regret — but flip flops are so lightweight and comfortable in the moment that even now I walk more places in them than I should.
Some Of Our Latest Favorite Commuting Shoes
Over to you, readers — what do you think are the best commuting shoes? What's comfortable for long distances? What's acceptable for the office hallway? What strikes you as a stylish commuting shoe?
Stock photo image: Shutterstock / Voyagerix. All other images via Stencil.
This post was originally written in 2018, but updated substantially as indicated.