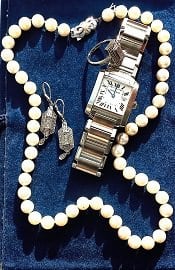 What items are "worth the splurge" if you have a healthy amount of discretionary income? Reader S wonders…
Here's my idea for a post – what are the central items that are "worth the splurge" for those of us with a healthy amount of (but not unlimited) discretionary income? I'm thinking there are certain purchases – the classic Burberry trench, a Chanel clutch – that would be well worth the amount spent, since you'll potentially be using the item for a decade or more, but what are some non-obvious items that would fit into this category?
FUN question, reader S! There are definitely things I bought in my 20s — when I was single and making six figures at a law firm — that I wouldn't necessarily buy now, with a husband and kiddo in the mix (at least not without thinking about it looong and hard). Since I've always known that my weight tends to fluctuate, most of my splurges have been in the accessory category. Here's my $.02, but I can't wait to hear what the readers say…
Hunting for great jewelry for the office? As of 2023, we're long been fans of affordable brands like Kendra Scott and Gorjana, as well as mid-tier brands like Monica Vinader, David Yurman, and Stephen Dweck. For our $.02: spend money on things like a good watch (or watch strap), gold or diamond earrings, a pearl necklace, and more.
My top splurges:
Laser hair removal. Maybe this is TMI, but I think it is AWESOME that I haven't had to shave my legs more than a few times the past year; same with my underarms. I may have been a particularly great candidate, though — I even missed two free touch ups that were part of my package with Beam Laser Spa because I was pregnant or nursing, and things are still fine.
Dangly diamond earrings. This was how the purchase went back in 2005 or whenever I bought these: "Oooh, pretty. Ooh, they're on sale. (It was Macy's or somewhere where things are always on sale.) Ooh, they're only $1400. OK, sold." I don't actually remember the price or the markdown, but it was something like that — a five second decision for a four-figure purchase. Ahh, splurges. But I loved those earrings when I bought them, and I still love them now. I just wore them to my cousin's wedding; I wear them out frequently on date nights, and I'm always kind of excited to put them on. I'd put my right hand diamond ring in this category as well — it's much easier to personally enjoy the "bling" from diamonds when they're worn on a ring or bracelet because it's easier to see your hand. (You can see my diamond earrings at the end of this video as well.)
Cartier watch. I only wear it for business events now (after an unfortunate incident where a certain someone spat breastmilk on it and then it cost $500 to get it working again) but I still love it. It's classic, it's quality, it's tasteful. Love. As I've written before, this was a huge purchase by me for my 30th birthday.
Mikimoto pearls. My parents bought these for me for my 30th birthday, and I still love them. They were expensive, but I know that they'll always be tasteful and beautiful. Plus, you can wear pearls anywhere — they worked at my wedding, they work at most every legal conference I've ever been to (it seems to be what everyone else is wearing as well), and I wore them frequently in my suits-and-sheath-dresses days. (Don't forget to check Kanye's Pearl Guide!)
Things I'm glad I didn't splurge on:
Shoes. I had to give away most of my shoes after having my son — my feet grew a full half-size (and I picked up some fun foot problems along the way). I'd always MEANT to buy a pair of Louboutins and Choos, but never quite got around to it — and now I'm glad I didn't.
Things that are ALWAYS worth the splurge:
Good bras. I stalk Bare Necessities for sales, but I buy a few new bras (from $50-$70 each) every six months or so. This is maybe in a different category than the other splurges we're talking about, but I thought it was worth mentioning.
These are all the best-selling bras that readers love: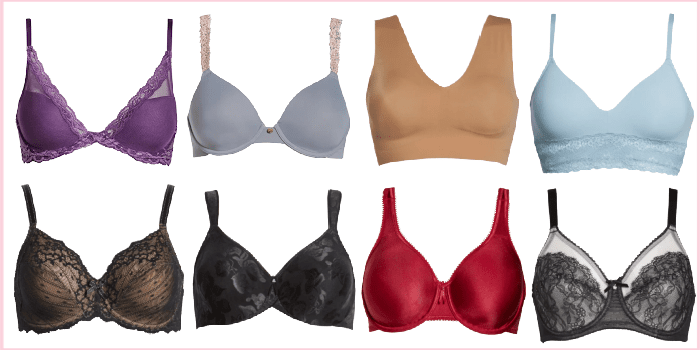 Those are my main categories of things that were definitely good splurges and bad splurges… readers, what are yours?