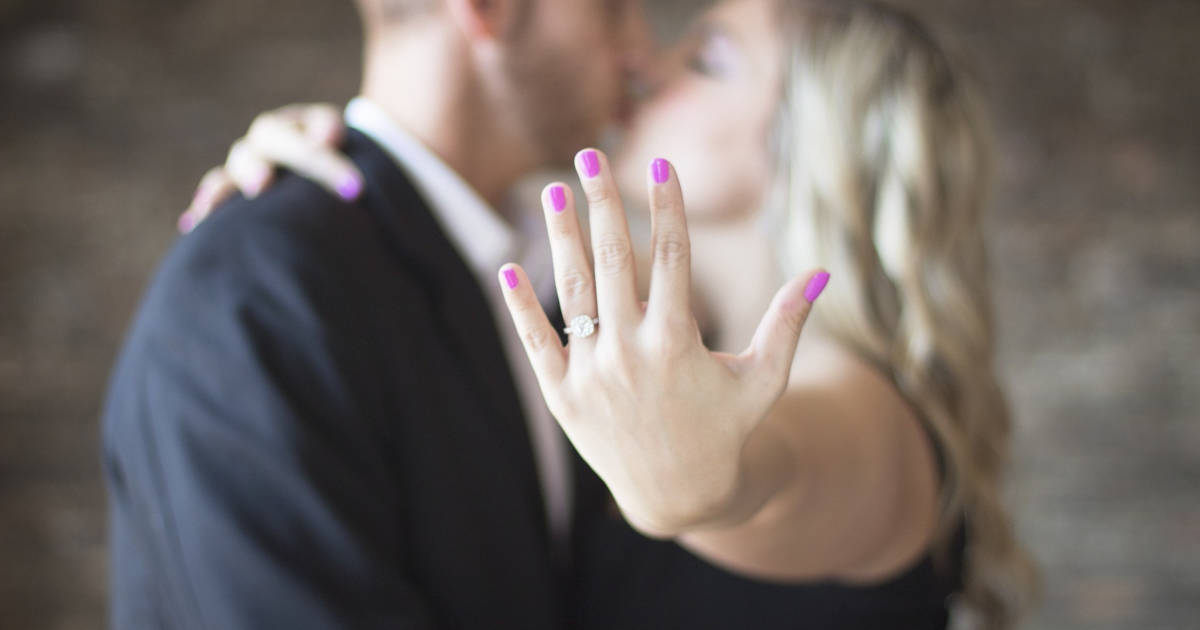 So here's something that I know people do but never really hear people talk about: upgrading engagement rings. If you're married, engaged, or just fond of thinking about rings: when, if ever, can one "upgrade" an engagement or wedding ring to get a larger diamond, adding more stones like baguettes or upgrading the setting to something like a Halo? When, if ever, can one replace a wedding ring for fashion/style reasons?
(Obviously, the easy answer is "whenever the heck you want," but there's an etiquette issue here with your partner, as well as budgetary issues, fashion/lifestyle issues, and more.) We've talked about whether you have to take a diamond ring off to interview — but we've never talked about an engagement ring upgrade or anything else from this angle.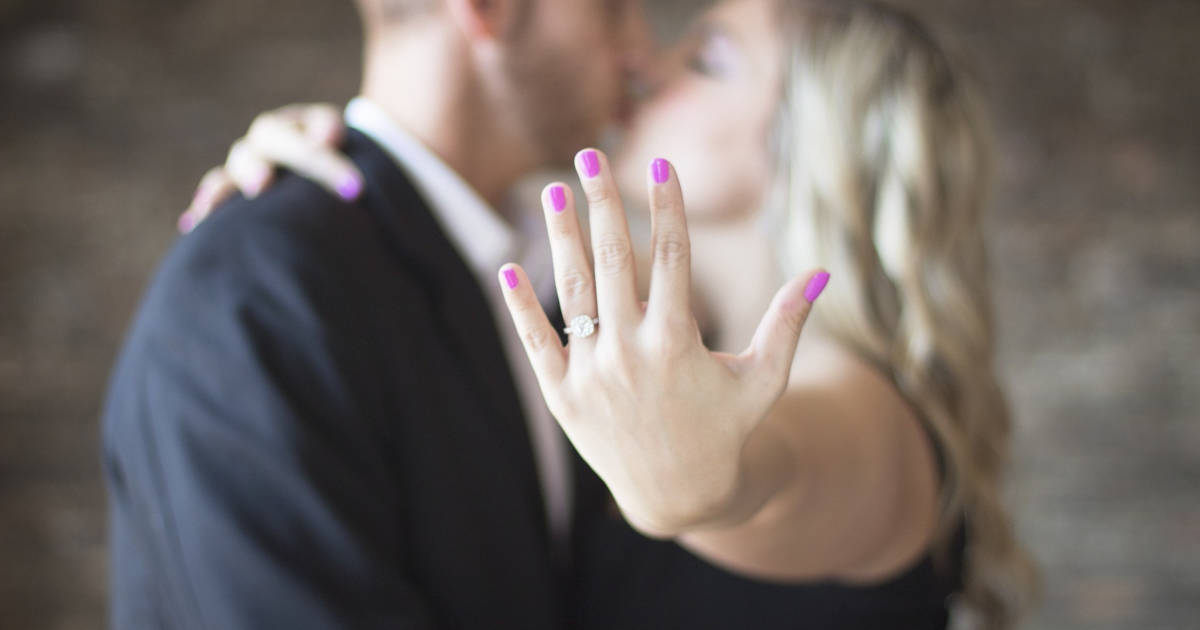 A few questions, to focus discussion: is buying "too much of a ring" ever a problem? For example, if your partner were to propose with an engagement ring — but still be in the midst of paying it off when you get hitched — how do you feel about that? Would you prefer zero debt in your union and a smaller ring — or did you have a mindset of "hey, you only get one engagement ring so let's make it huuuuge!", but then be OK with a monthly loan payment to which you contribute (or where your partner pays for it alone but then has less resources to contribute to family discretionary spending)?
(After all, there are lots of different married money management methods!) Irrespective of engagement ring size, I know of several women who found that ultimately they preferred to just wear their wedding bands, and leave their engagement rings in the drawer (or safe, as the case may be)…
But, while buying too much can be a problem, buying too little can be another — so at what point is it acceptable to upgrade? ("I buy my own diamonds…" … riiight?) Has anyone had that conversation with your partner — and regardless of "whose money" paid for the new ring, how did that conversation go? (Did you have it right when he or she proposed? Wait until an anniversary?)
Still other women wear multiple engagement/wedding rings.  There are two ways I've seen this play out. One girlfriend of mine inherited both her mother's and grandmother's rings, so in addition to her own wedding rings she wore six rings on a regular basis. (It was extra in the best way!)
Psst: these are our favorite ways to store jewelry...

The OTHER way I've seen it (well, read about it) is featured in this old post from You Look Fab where Angie describes swapping out her wedding rings like fashion accessories.
(On a much smaller level, I suppose I've also seen this with women who have "traveling" rings, usually a very simple band they wear in place of their $$$ diamonds when they travel, particularly to foreign countries.)
When I first read the You Look Fab post years ago, it really appealed to me — and I could see myself doing it, if I found the right rings — but I've been married for almost nine years now and a) I never take my rings off, and b) I never shop for diamond rings because, well, why would I? Still, it's an intriguing idea to me.
Hunting for great jewelry for the office? As of 2022, we're long been fans of affordable brands like Kendra Scott and Gorjana, as well as mid-tier brands like Monica Vinader, David Yurman, and Stephen Dweck. For our $.02: spend money on things like a good watch (or watch strap), gold or diamond earrings, a pearl necklace, and more.
So let's dish, ladies — is your ring your partner proposed with your "forever" ring? If it wasn't, have you upgraded or downgraded it? Did you ever felt like you "outgrew" your diamond ring in terms of fashion/style, lifestyle, or with physical changes (e.g., arthritis, weight change, etc?) Would you ever consider swapping out an engagement ring for fashion reasons?
We've also talked about how to deal when your boss makes rude comments about your engagement ring, wearing engagement rings at work (and how much jewelry to wear to work), and fine jewelry vs. fashion jewelry at the office.
Picture via Stencil.