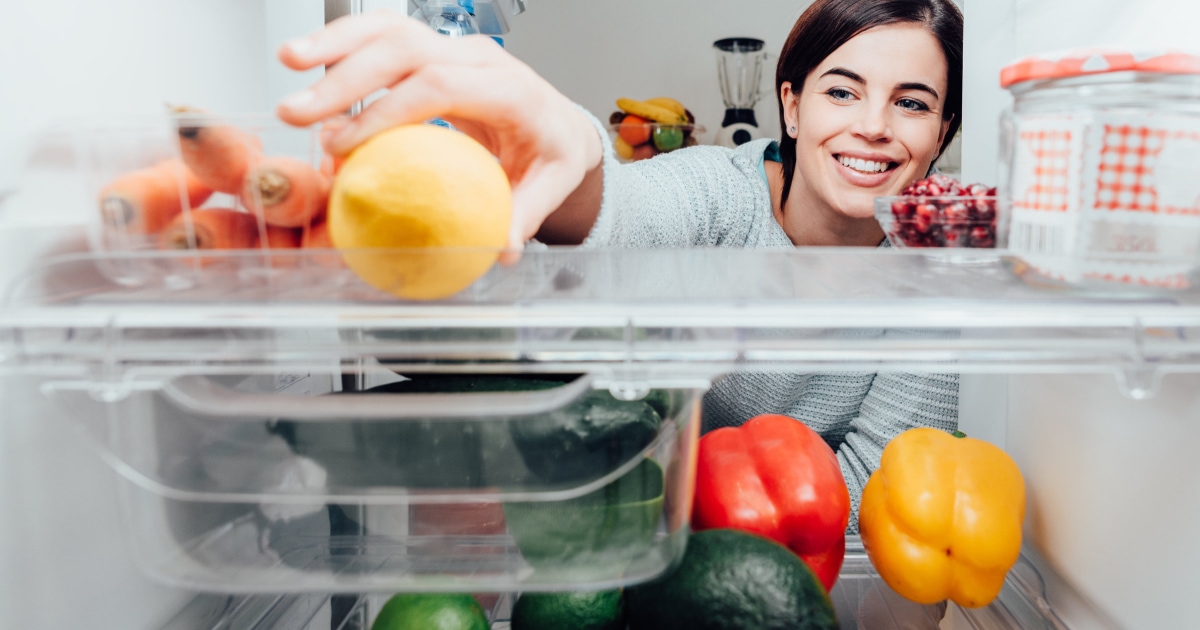 Kim Kardashian West made news last week, first for taking a picture in front of a refrigerator with only drinks like milk and so forth — leading people to ask, um, do you not have food? So she clarified in later social media posts that it was only her liquid refrigerator (like, duh you guys) and gave an absolutely jaw dropping tour of her "main fridge" that, to be honest, is bigger than some "walk-in closets" that I was tickled absolutely pink to have.
WOW, you guys — I never knew I had #refrigeratorgoals. So I thought it might make for a fun discussion today — how do you organize the food in your house? Here are some questions to kick off discussion about fridge organization ideas:
Do you have a secondary freezer? (Standing or chest?) What goes in the "main freezer" versus the secondary one, and where is it (basement, garage, laundry room, etc)?
Do you have a secondary refrigerator, such as a wine fridge?
Have you added bins or otherwise devoted large sections of your main fridge to refrigeration of one specific item, such as soda, yogurts, or snacks?
(Do you have an organization system in your pantry with bins or boxes — and how much money and energy have you devoted to pantry organization, particularly if you did it all at once versus piecemeal?)
For fridge or pantry, what things do you always repackage once you get home (such as pasta in pasta containers)?
Bonus question: Do you have another refrigerator at the office (such as a 6-can fridge, like these, or an old mini-fridge from your college years), or do you regularly keep "stock" supplies at the office refrigerator (such as salad dressings), and if so how do you organize/label them so others know they're "yours"?
For my $.02, I bought a bulk box of clear shoeboxes years ago from The Container Store, and I've used those for everything from shoes, to toys, to freezer and pantry organization. I have used my labelmaker for those shoeboxes in our tiny pantry, but we don't have anything as fancy as you see on Pinterest or Instagram. Personally I never repackage a bulk item like flour, rice, pasta, or cereal. The fanciest our refrigerator has gotten is some nice long containers from mDesign Storage, which we use to keep my younger son's yogurt/applesauce pouches standing up (similar to this but I just bought one at a random store).
Stock photo (at top): Deposit Photos / stokkete.