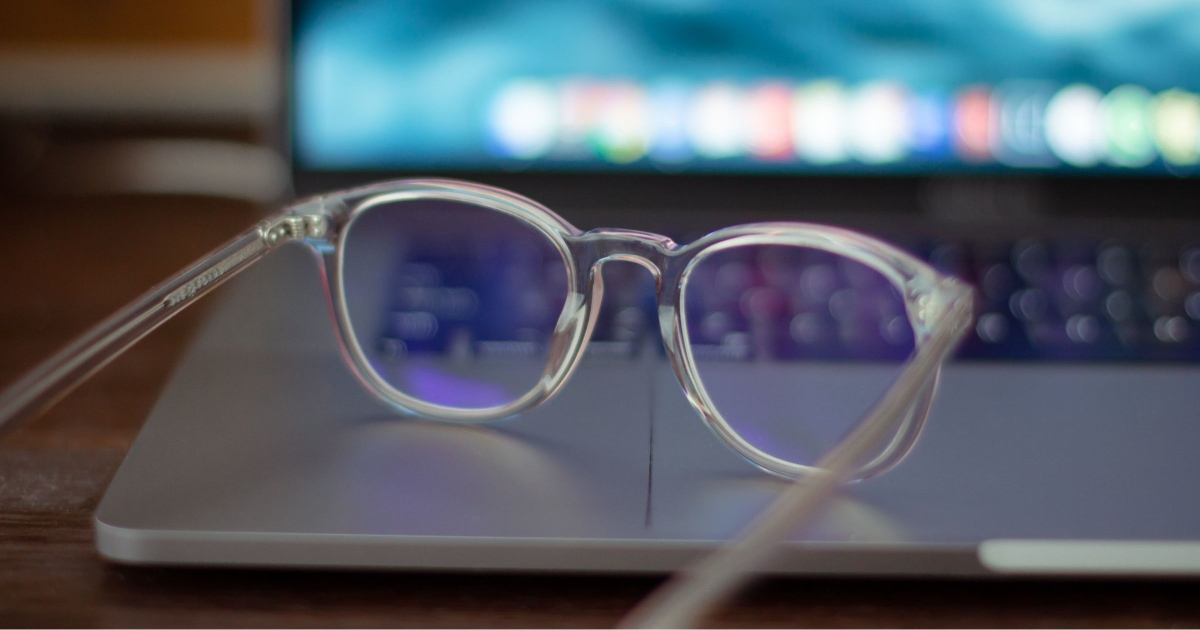 Do you wear "fun glasses" to the office, either as a hipster statement or geek chic? Would you consider a bright and wacky pair of glasses for work, or do you try to stick to brown, gray, or metal frames? Do you judge colleagues if they're obviously wearing Warby Parkers or "cool kid" glasses?
Some readers used to joke that thicker-framed, geek-chic frames were birth control glasses — do you still think of certain styles like that? Do you switch glasses up based on your mood and outfit (treating them as jewelry or an accessory), or do you have functional pairs, like "important meeting" glasses or "working alone at office at night" glasses?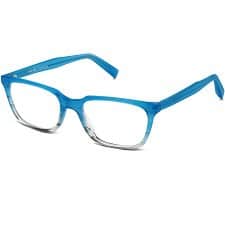 We've talked about some of my favorite spots for buying glasses online — I'm still addicted; I just got my first pair of Warby Parkers and another two pairs from GlassesUSA — but we haven't talked about the propriety of geek chic glasses at the office in years. So let's discuss.
I still wear contacts for meetings, events, nights out, etc. — but after my cornea issues a few years ago I've pretty much been wearing glasses the rest of the time. Because I tend to wear a lot of neutral colors (black, navy, gray), and have pretty blah coloring (brown hair, brown eyes), I tend to gravitate to fun glasses that bring some color to my face.
At any given moment I like to have 3-4 pairs of eyeglasses to switch around; I started viewing them as disposable things after my kids destroyed a few pairs. (It's soooo cute when a baby starts playing with your glasses — until they break 'em.) I've had some hits and I've had some misses ordering glasses online — once, I got two very similar glasses at the same time from the same store, and one was great, and the second pair gave me a headache every time I wore them — but I'd say it's about 80% success, which keeps me going back because I like the price, convenience, and variety. Plus, like I mentioned in my roundup of online eyeglass shops a few years ago, almost all of them have a solid return policy.
The pros to switching frames: It's easy! It's fun! There are varying levels of comfort to glasses, too — I always have a set of metal frames that I call my "grandpa glasses" and are perfect for, say, falling asleep on the couch while binge-watching Netflix.
My favorite pair of fun glasses is a blue plastic pair that keeps falling off my face; those are generally my "I didn't have time to put contacts in but want to look nice" glasses. I just got a pair of flexible frames from GlassesUSA (this pair) that are nice and tight on my head, so those will probably be my more active glasses. If you have a dog (or, hey, a kid) at home, it can be helpful to keep your "good pair" at the office — a girlfriend once bought a pair of very expensive glasses from Morgenthal Frederics that, if I recall, had bone frames — and her dog ate them within a week.
The cons to switching frames: The downside to wearing different glasses styles is that you can lose a certain element of predictability with your look; it can be disconcerting to some people if you switch them up often because, unlike jewelry, they are a huge part of your appearance.
(I know I've worked with a few older gentlemen who — particularly when interns come or a flood of new associates — would get totally confused if the same person wore different glasses or otherwise made big changes to their appearance on the regular.)
So if I were working with a big group of people whom I didn't necessarily see a lot (like a multi-hundred person firm) or a group of older people (like, say, partners in my old firm), I probably would choose more conservative eyewear rather than fun glasses, at least in the beginning.
What about you, ladies? Obviously this is a "know your office" situation, but I'm curious — how do you approach eyeglasses? Where are your favorite spots to find them, how do you feel about "fun" colors? For those of you who wear readers occasionally, is it a different equation for you for your readers?
(And, I suppose, as summer and outside work events come closer, what are your thoughts on some of the more fashionable/alien sunglasses (e.g., Dior or Linda Farrow) — unprofessional? too personality-statement-y?)